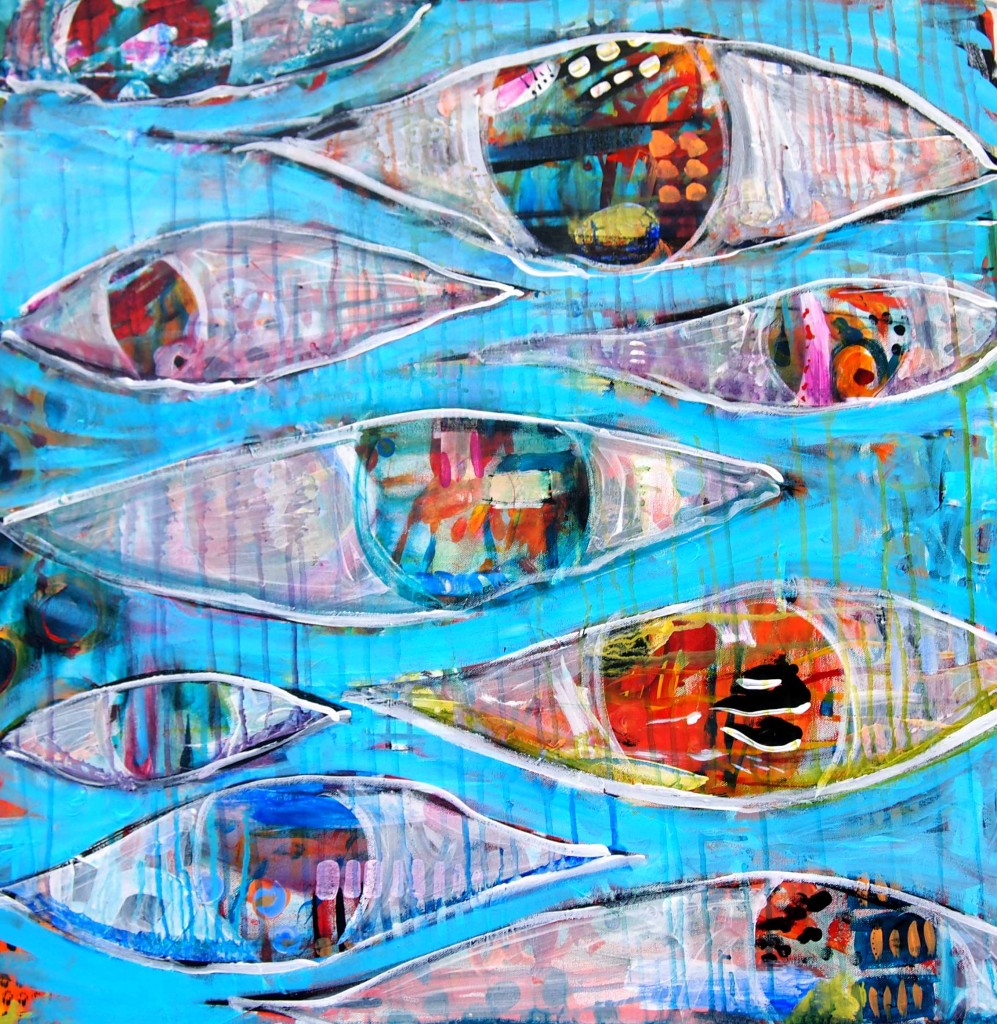 The kayaking eyeballs are a work in progress I started in Flora Bowley's class.  Flora has such a great teaching style. She nurtured and guided me as this canvas developed.   If I am blessed enough to have a chance at another live class with her I am jumping on that opportunity!! Here's how it progressed…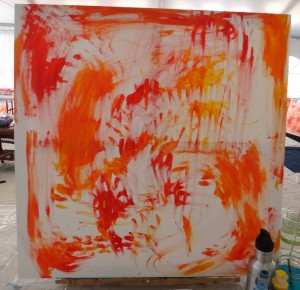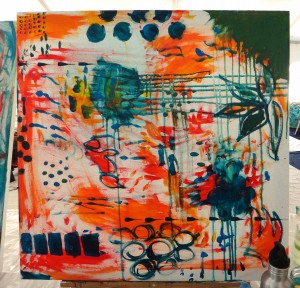 Best part of this type of painting is that if you don't like part of  it, keep painting.  It will change.  I am not a big fan of this much orange.  When I added the blues to it I began to like the orange.  I was amazed by how one element could impact the feeling of such a busy painting.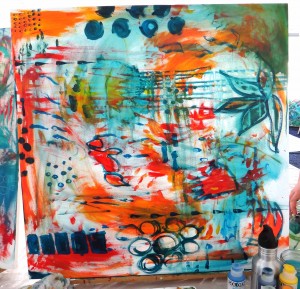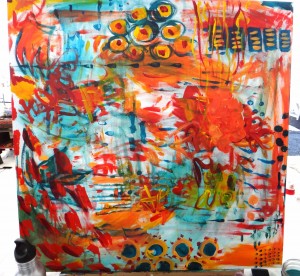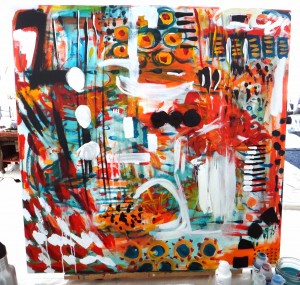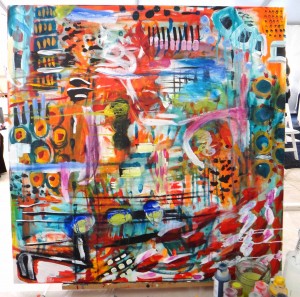 At this point, the busy-ness, the activity, the myriad of marks just made me happy.  But it didn't feel finished yet.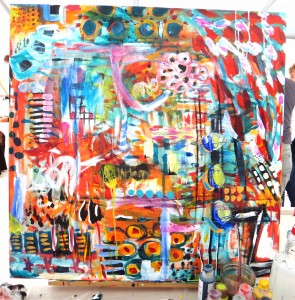 After much contemplation I decided I wanted to draw eyes all over it.  I have been enjoying eyes and how I see the world.   As I drew I began to wonder if I had drawn fish.  See the gills in the black lines?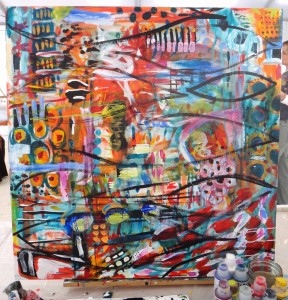 Yup.  Fish without tails is all I saw.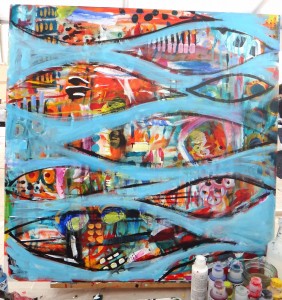 But once I added the white all I could see they were the eyes I was trying to draw. Ah, relief!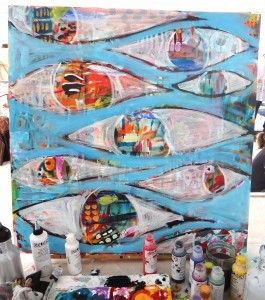 I was getting into this whole intuitive painting thing.  I wanted more color- I really like a lot of color.
Dripping the color down the painting did not turn out as I envisioned.  As I stepped back & took a deep breath the kayaks popped out at me.  The blue was the ocean.  Once it has been seen it can't be unseen…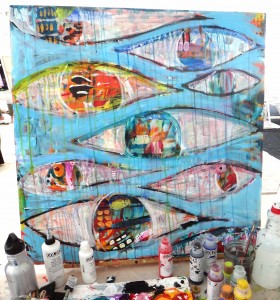 Now it's kayaking eyeballs.  This still isn't finished and I am a bit nervous about what else will show up in this painting…If you have a moment please stop by the great artists at Paint Party Friday and Creative Every Day!