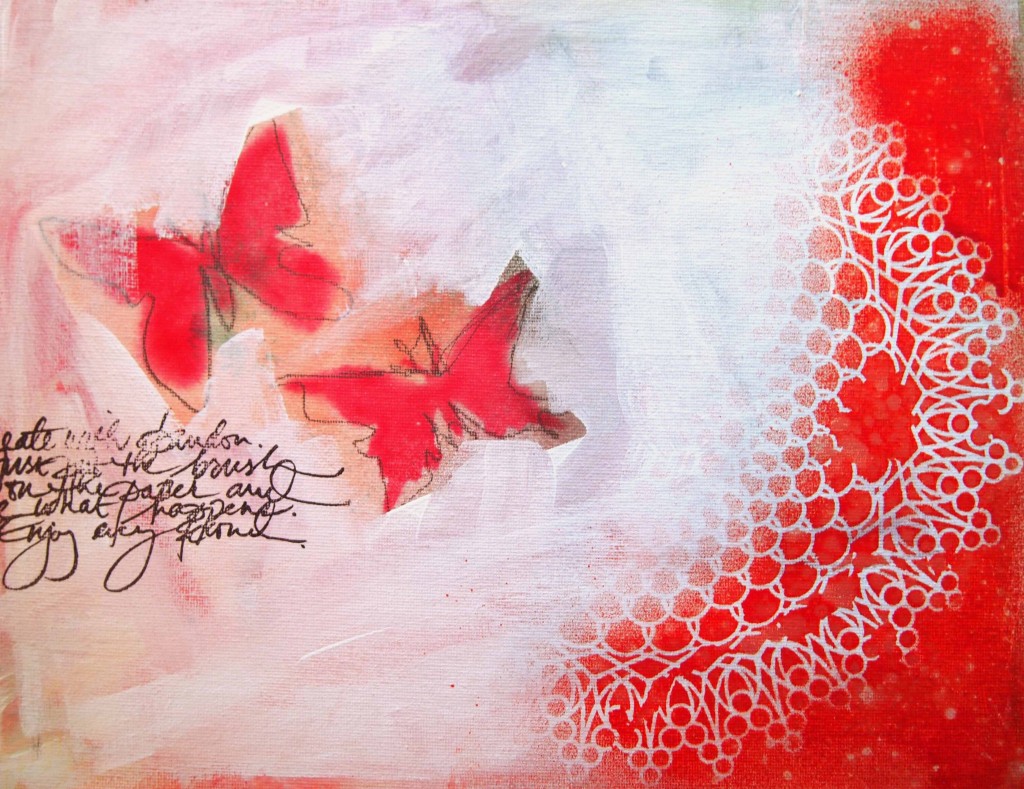 A happy box of spray inks arrived in the mail.  I decided to play with wild abandon. I put the vintage doily and a butterfly stencil by Julie Balzer down and started spraying inks around. I thought I had picked some good colors to coordinate.  Nope.  Ugly.  Yucky.
But I am not a quitter.  I am a gesso-er.
I gesso'd around the parts I didn't like.  I knew this was just another layer of many.  I didn't even bother to photograph it.  But it started to grown on me. I used a big pencil to draw in the butterfly shapes.  Then  Dina Wakley's text stamp .  I was pulled away from the studio for a while.
When I returned I just liked it the way it was.  This was a huge surprise to me. I tend to like many many layers and a bundle of different mediums.  And very very little white space.  But I like it here.
Thanks Dina for a challenge that helped push me out of my usual.  If you'd like to join her Out of the Journal challenge this August click here!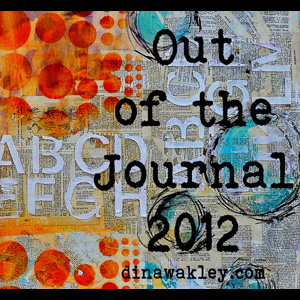 Linking up with Inspire Me Monday and Creative Every Day.