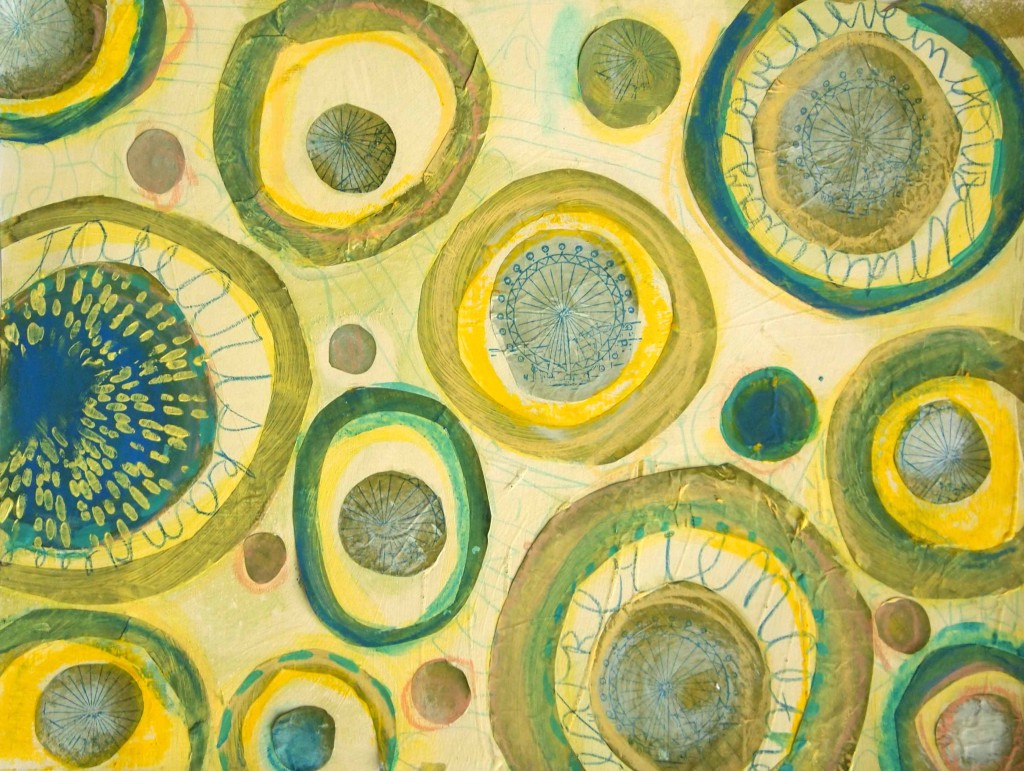 I'm still riding the high of being published!   Granted, it is a short video, but it is still my video.  I wanted to capture the good feelings in my journal so I started creating with one of the many backgrounds I made while filming the video segment over and over.  I have such respect for people who get it in one take!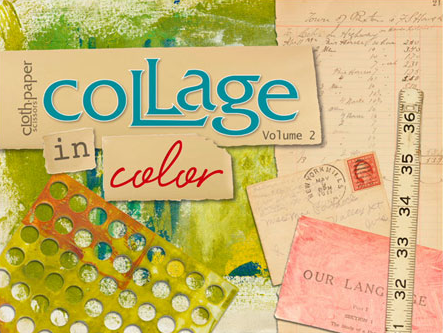 The video shows you how to get to my starting point (don't want to ruin the surprise for those of you who have not watched it yet but I promise it is EASY).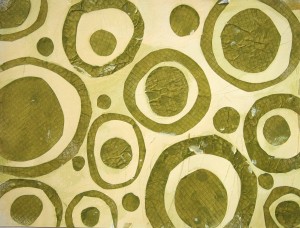 Then I just began to play, adding bits here and there.  No pressure = freedom to fail.  There were some twists and turns I didn't like but I just kept adding more layers and in the end I was very happy with where it went.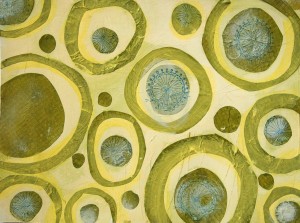 Partial stamping (okay, sloppy, messy imperfect stamping that was perfect for me!)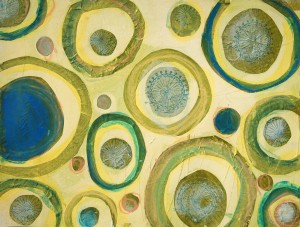 Paints and Portfolio crayons added.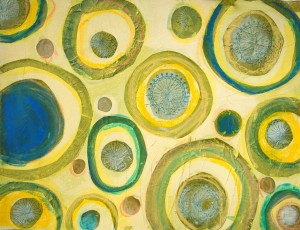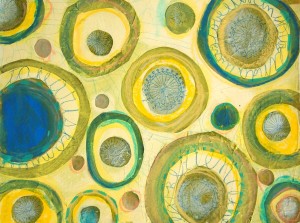 Of course I had to add a stencil (the exploding star)- it seems to be one of those tools I can't live without right now!  This one is from Julie Balzer and Crafters Workshop.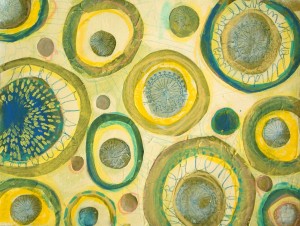 Now that I've had a chance to play I am going to look and see what the other artists are up to over at Paint Party Friday, Creative Every Day, and Art Journal Every Day!  Have you had time to play lately?