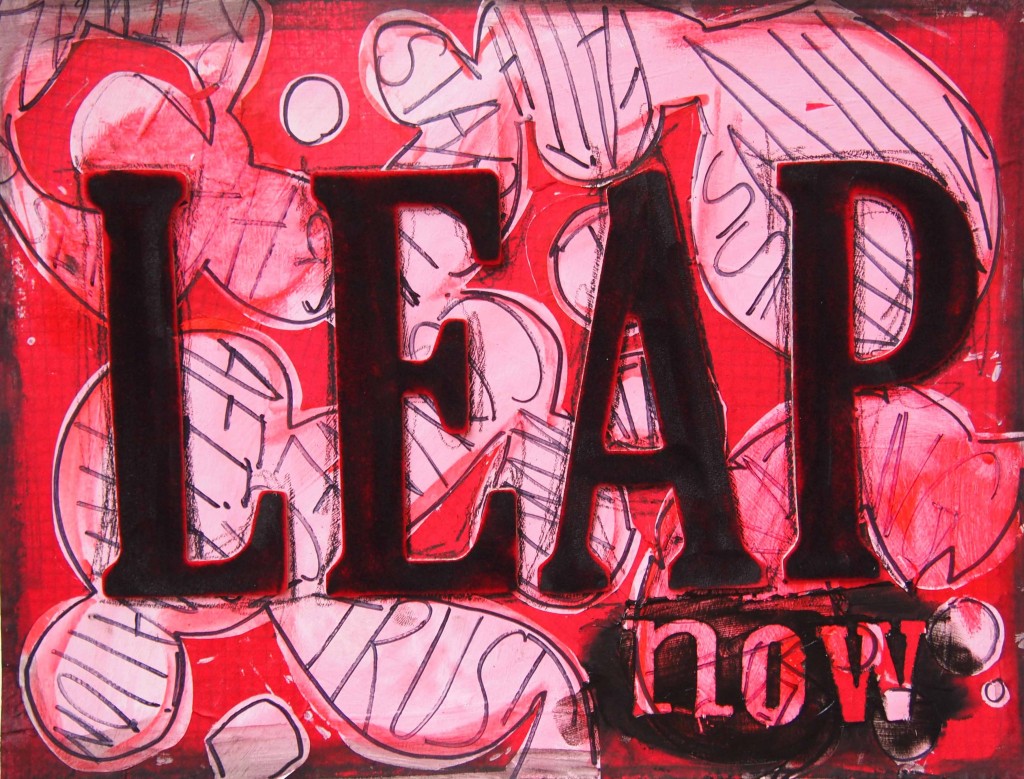 The latest Collage in Color is here and I am excited!  Why?  Because I have  a video in it!  This was my first time doing a video with step outs- where you have parts already finished and can quickly go from step to step.  It took more than one time through to get the video done the way I wanted so I had a stack of my papers when I was finished.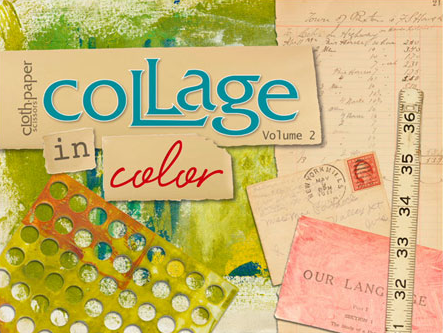 I was feeling very stuck with another project so I decided to just start playing around with these papers.  So freeing to ditch the expectations and just play.  That is what the Summer of Color hosted by Kristin is for me, a time to play. Watermelon Ice is the color prompt for this week.  Red and black here I come!
The video in the emag shows you how to get to my starting point (don't want to ruin the surprise for those of you who have not watched it yet but I promise it is EASY).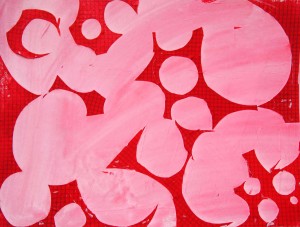 As I did this I kept wondering how it will turn out.  Where am I going with this one?  How will I get there?  Argh!  Too many pointless questions.  I just grabbed a Sharpie and started drawing. Then I started writing the words that came into my head to counteract all those paralyzing questions.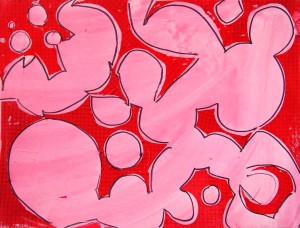 Playing around with different reds using heavy bodied acrylic paint and Pitt pens.  At this point I realized I had taken that leap and committed to a path.  It felt good to have a direction to go in with this journal page.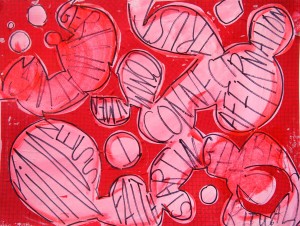 These are very inexpensive letters with a velvet feel.  They were the size I wanted but they sure didn't stand out against that background…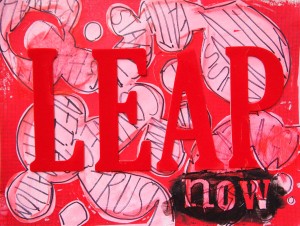 The little letters are ones I die cut, held down, and rubbed black paint around, then pulled the letters up.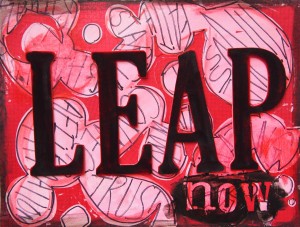 Black gelato colored the letters very quickly and easily!
It still felt unfinished so I used a pencil to trace around the large letters.  Still doesn't feel completely finished but in the spirit of the message it had for me, I am taking the leap and posting it…
Want to see what other creative people have been up to?  Stop by Inspire Me Monday, Creative Every Day, and Summer of Color!