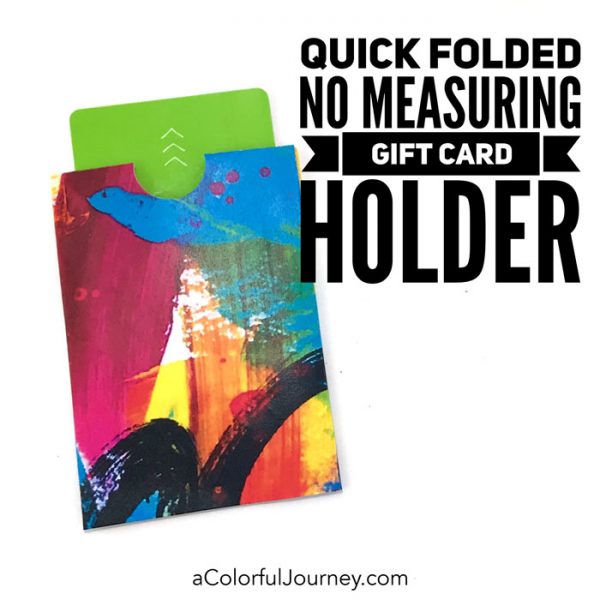 Have you seen the incredible ways to wrap gifts on Pinterest?  The kind that take hours to wrap and the gift looks like a piece of holiday decor, not something you rip open?  This video isn't like that, after all, I'm giving a gift card.  But I want it to be fun, have a personal touch to it but not take hours or involve using a ruler. What did I use?  My free downloadable printable, a Spark of Art-spiration.
This is made using one of the free Sparks of Art-spiration downloads from my newsletter.  Each week, there's a new one and Missy shared in the Facebook group that she saves hers on her computer at work so that she always has something fun for wrapping a gift card.
Watch A Quick Folded No Measuring Gift Card Holder on YouTube.
Get the exact Spark that I used in the video sent you your inbox here.  This will also get you signed up for newsletter, if you already aren't, so you'll be getting new Sparks each and every week!