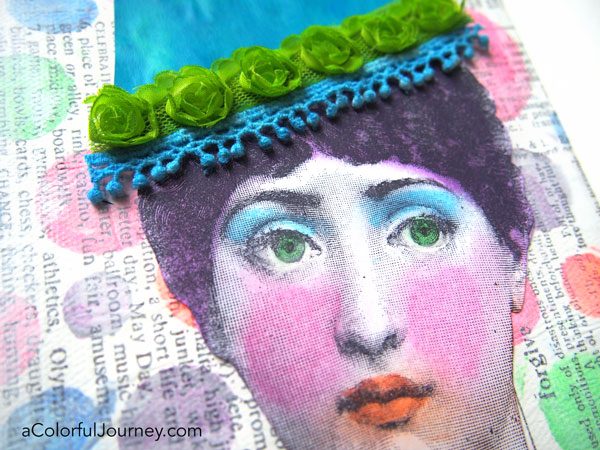 My muse has a twisted sense of humor and she likes to make certain points to me.  I have had a lot of monkeys on my back, more accurately in my head, that have been getting in my way.
As I was searching for something that should have been easy to find on my computer,  I ran across this unposted mixed media canvas from years ago and realized the message the muse was sending me. This is my circus and these are my monkeys!  I never found what I was looking for by the way.
This canvas started with Golden Flourescent paints and the Random Circles stencil. That paint can be overpowering, just like the monkeys on my back can be.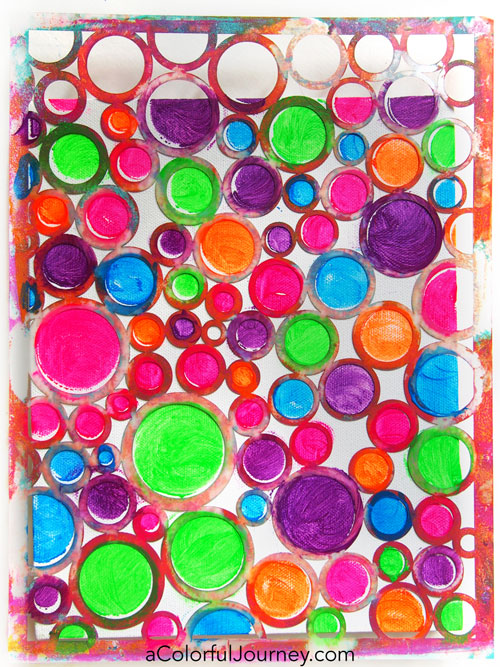 A layer of Tim Holtz Tissue Wrap contained the the monkeys, I mean colors.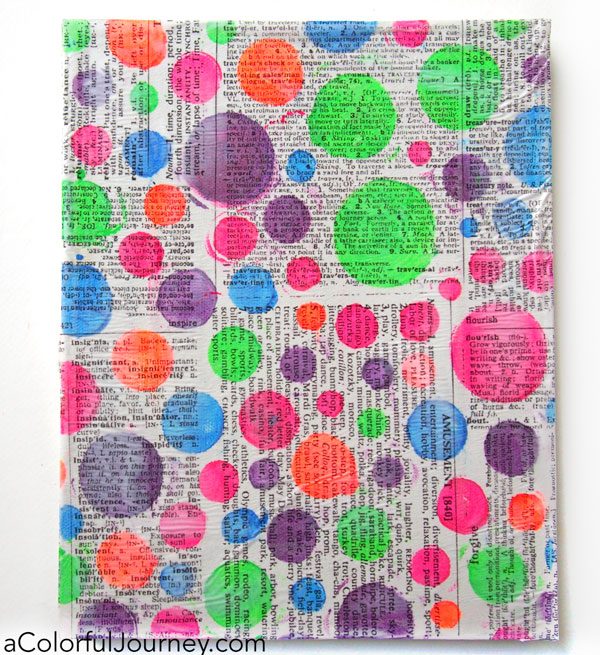 The word circus in die cut letters fit perfectly. What did I do to color the letters?  That is another mystery that time has claimed.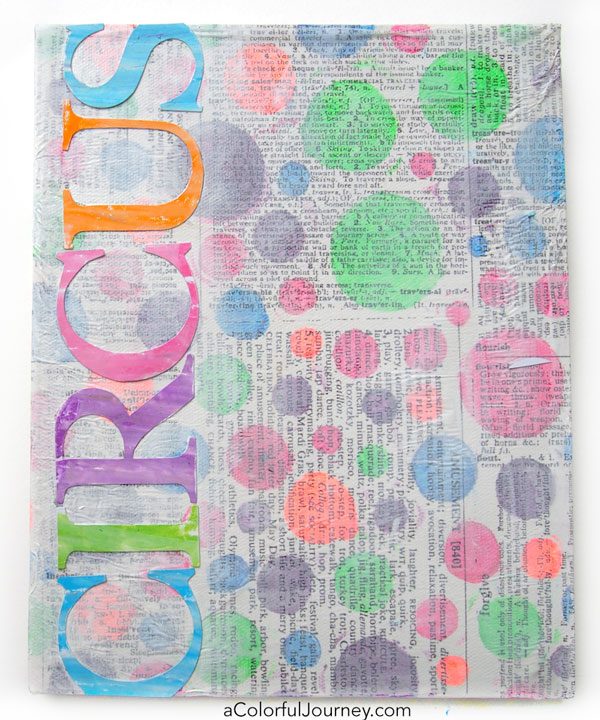 Remember Mimi on the Drew Carey Show? I think she was the inspiration for her "makeup".  If there's going to be a circus, at least she'll be a colorful clown.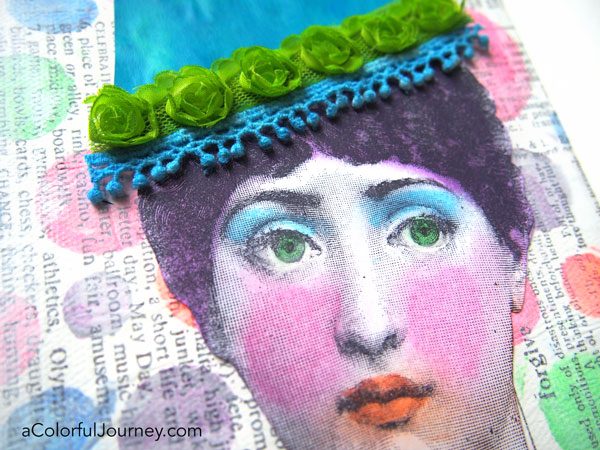 A touch of glitter on the edges of the fabric flower and some scribble journaling on the hat added the finishing touches.  Something subtle to go on a very colorful canvas.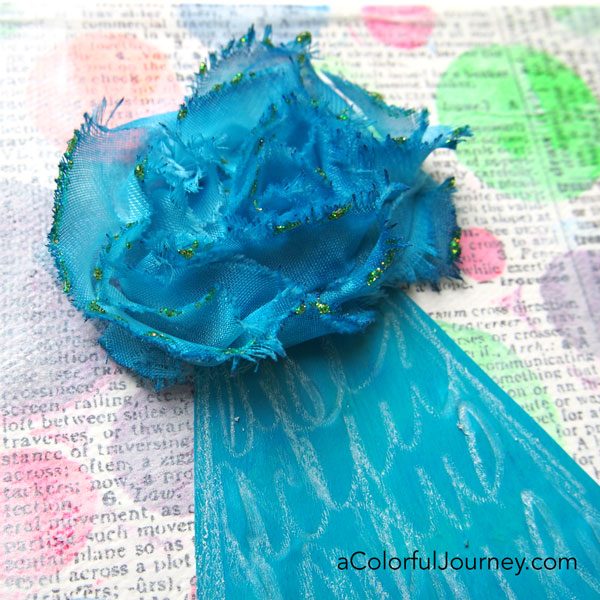 This is the stare of someone realizing the craziness around her is hers lol!  The muse has made her point that I need to not take all the monkeys so seriously and just laugh at the circus in my head.