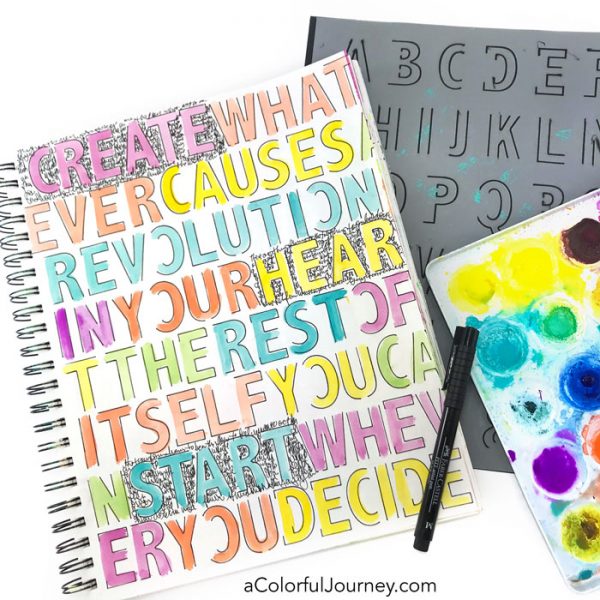 I had a quote by Elizabeth Gilbert that I was stenciling into my journal with a pen.  I was looking at the words and was so lost in the moment that I lost track of the actual words.OOPS! Silly part is I didn't notice until after I was coloring it in!
Not only is this O.O.P.S., Outstanding Opportunity Presenting Suddenly, in the video, I am sharing my no stress way of getting the words on there straight with washi tape as I am stenciling with a pen.
Watch How to Stencil a Quote with a Pen in an Art Journal on YouTube.
Using the Open Ended alphabet stencil, I wrote a quote from Elizabeth Gilbert (Big Magic) on a blank page in my journal. "Create whatever causes a revolution in your heart." There was room for more than one quote so I grabbed another one..but what exactly it was is a bit of mystery due to the OOPS.
Here's what I wrote and you can extrapolate the meaning from it…"The rest of itself you can start whever you decide"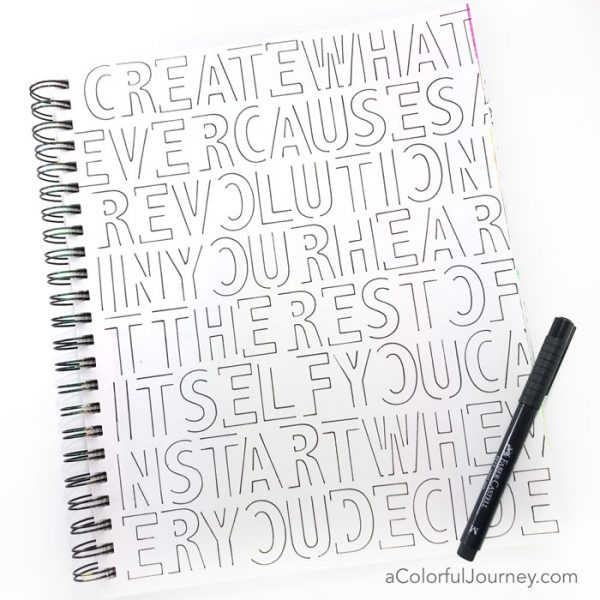 You would have thought that using the ruler would have led to the O.O.P.S., but it didn't.  I didn't actually measure anything with the ruler so explains why it went smoothly for me.  With a paint brush about the width of the letters, I used watercolors to color each word.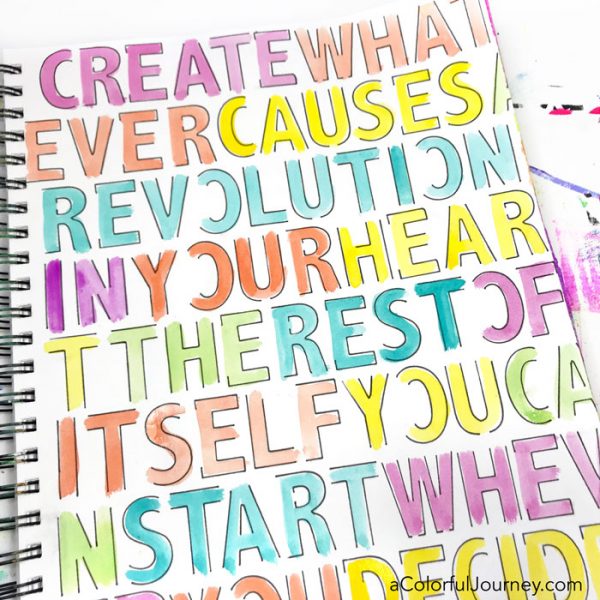 This is an art journal, so it called for some journaling. I wrote all around the words that called to me with a fountain pen.  What did I write? Some was laughing at my spelling, some of it was the thoughts sparked by the quotes, and some of it was random ideas that popped into my head.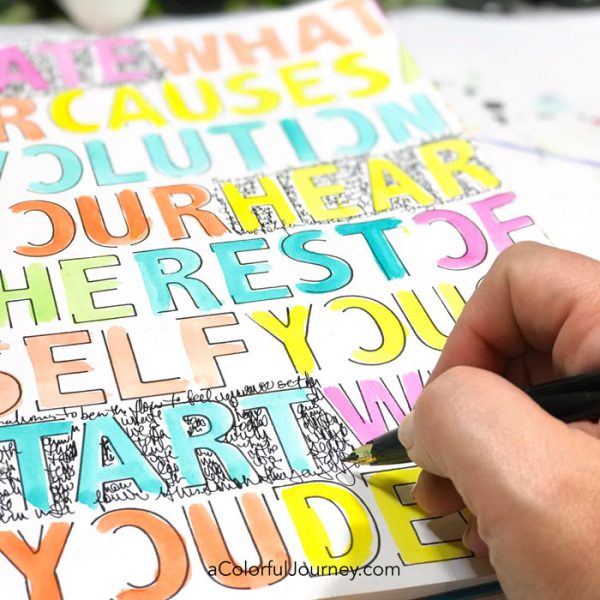 Thanks for stopping by for my latest O.O.P.S. in my art journal!  You can find this stencil, and all the others in my newest release over at StencilGirl.
Here are the supplies I used. Some of these links are affiliate links which means I get a small percentage. It doesn't cost you anything extra and it helps keep the free tutorials coming!