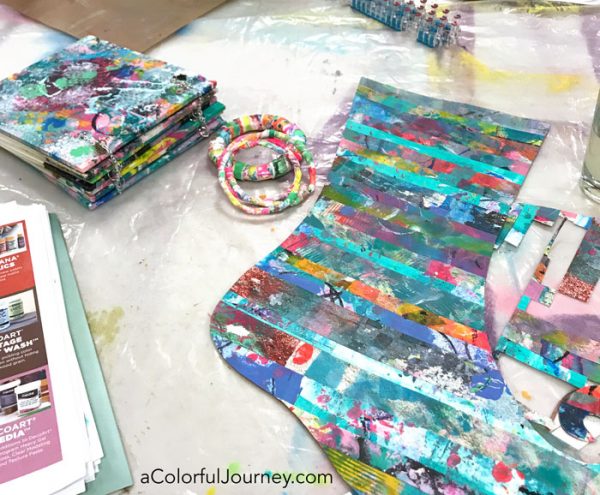 What happens when a group of women spend the weekend playing at the Print it. Make it. Love it! retreat?  Joy!  Laughter! And a whole lot of prints!
Before I tell you all about this weekend, let me just say a huge THANK YOU to every woman who took a weekend out of their busy lives to play! I am honored that you came!
This event was organized by Glenda Miles, Kari McKnight Holbrook, and myself and you bet we're doing it again in September 2018.  Want to know when registration opens up for the next one? Get signed up for my newsletter to know as soon as early bird registration opens!
All this play couldn't have happened without the support of amazing sponsors!    Gel Press made it possible for everyone to use not one plate…but two!  And what doors that opened up creatively!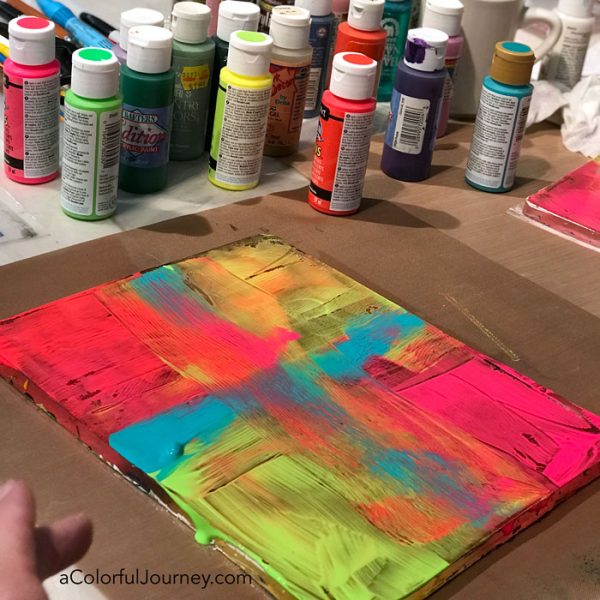 There were all sorts of Gel Press plates to play with too, like the Impressables that Jodi used for this print.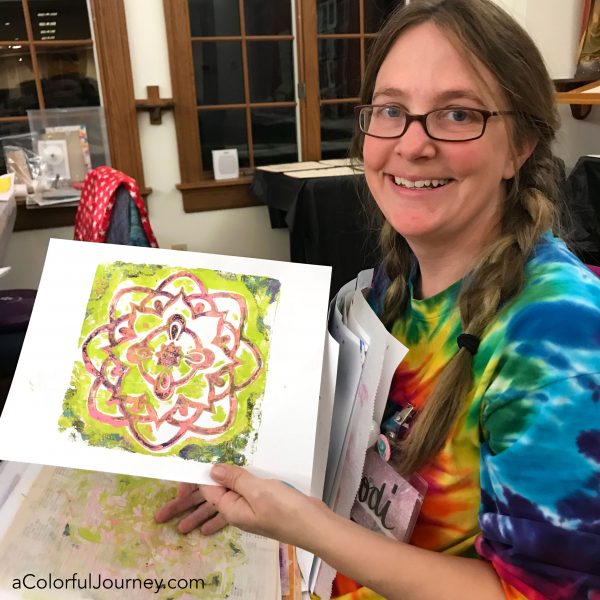 DecoArt made it possible for everyone to experiment with colors inside and outside of their comfort zones.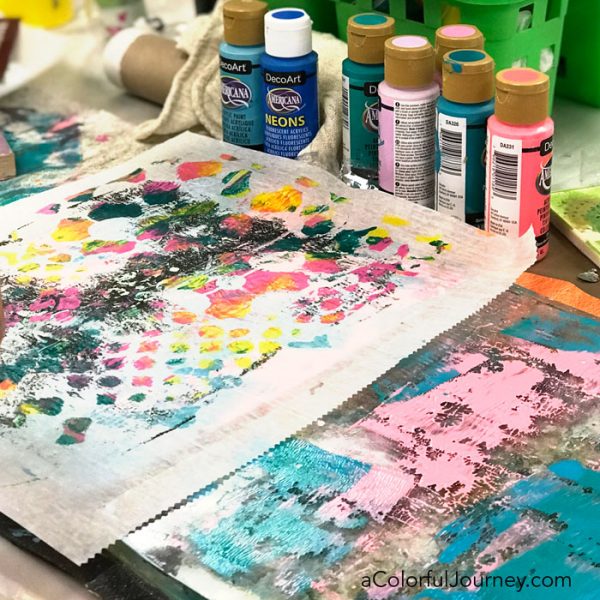 StencilGirl had a plethora of designs for pattern making and printing play for everyone to use.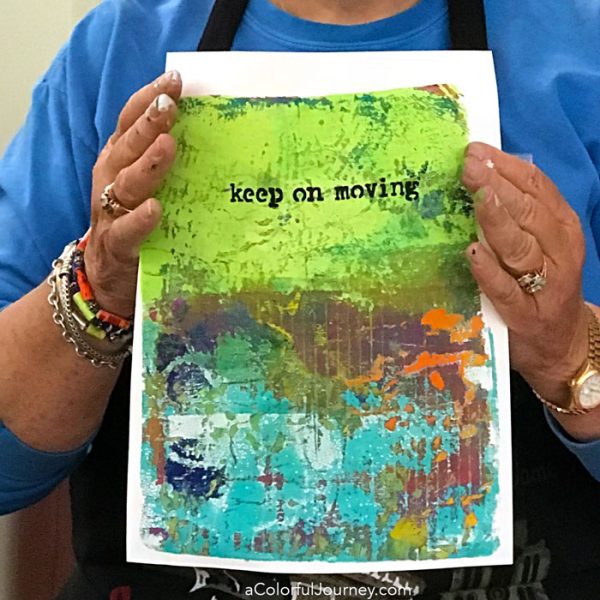 Cindy dove into the color and embraced the play making prints.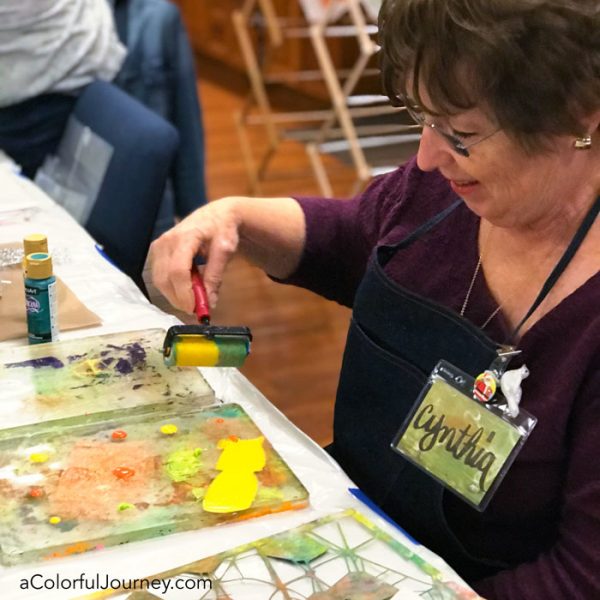 Where did all this fun happen? At the Transfiguration Spirituality Center, an amazing retreat center that is filled with such kindness and peacefulness…well it was peaceful until the laughter during the White Elephant event Saturday night that is!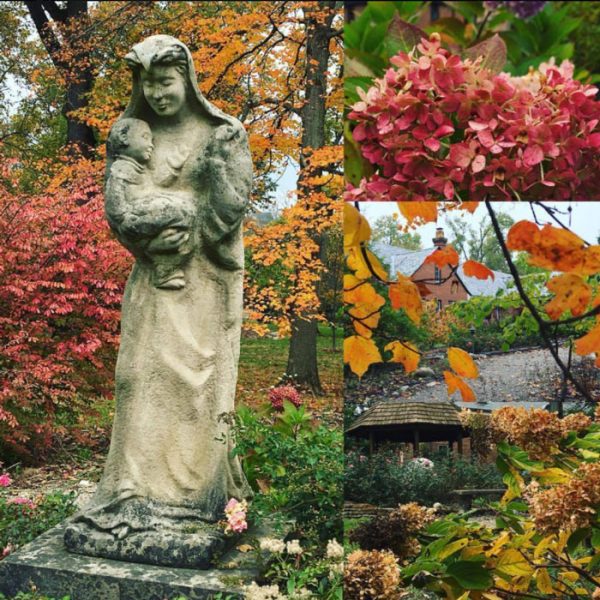 We had the entire building to ourselves, so that meant we could leave our stuff out all day and night and even print in pajamas!  These incredible ladies took advantage of being able to print 24/7.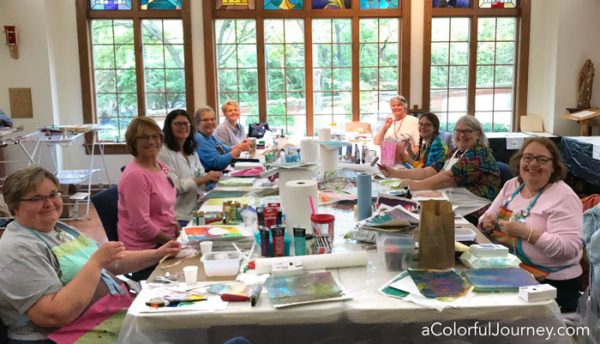 The naturally early risers headed out to print before breakfast and the night owls were printing until after midnight!  I was grateful for these group photos because I didn't take nearly enough photos of all their play.  Forgive me ladies!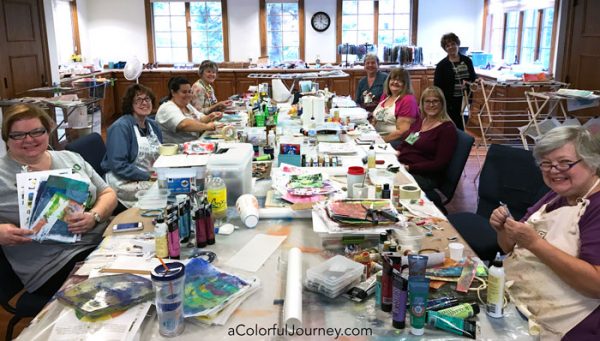 Getting to know these amazing women from all walks of life was the treat of treats for me.  Seeing this frame that Mary Ellen put together says it all- our tribe.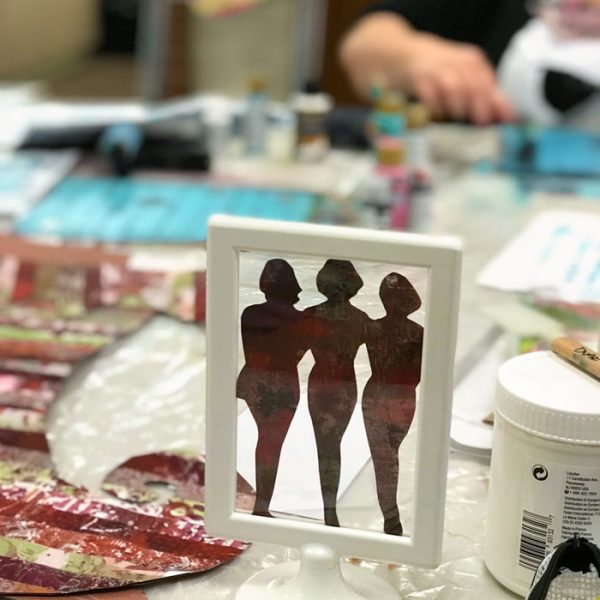 There was creative freedom…the techniques were shared but each person could take it where they wanted!  For example, I shared how to make bracelets and from there some created a tiara, cat's ears, and a necklace too! (That's Joanne and Kathy sporting their head gear.)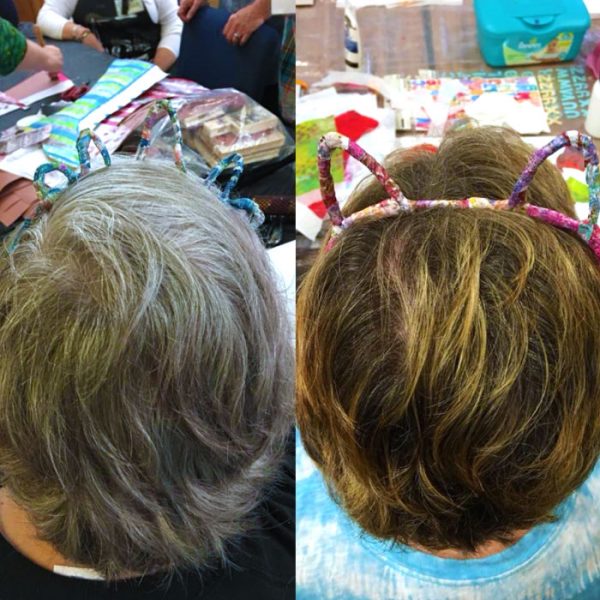 Pat's all smiles with her holiday stocking ready to go!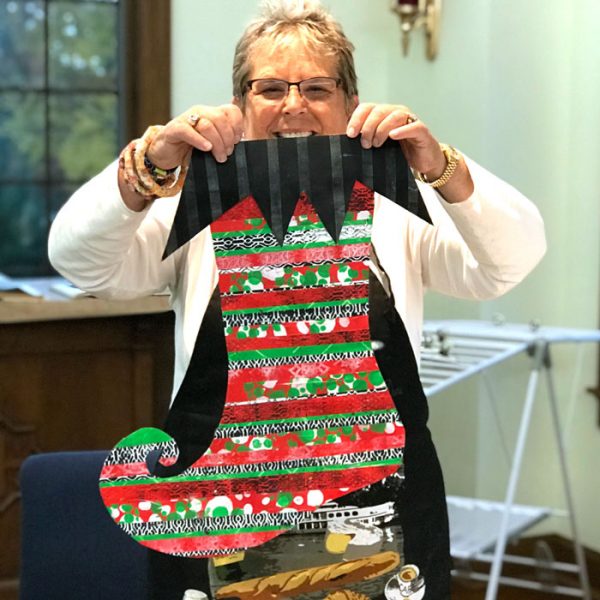 Julie was just one of the many women I have known online that I had the honor of meeting in person this weekend.
The prints (and everything else) were all packed up on Sunday…and I already miss these ladies and the laughs we shared! Hurry up 2018 so we can do this again!