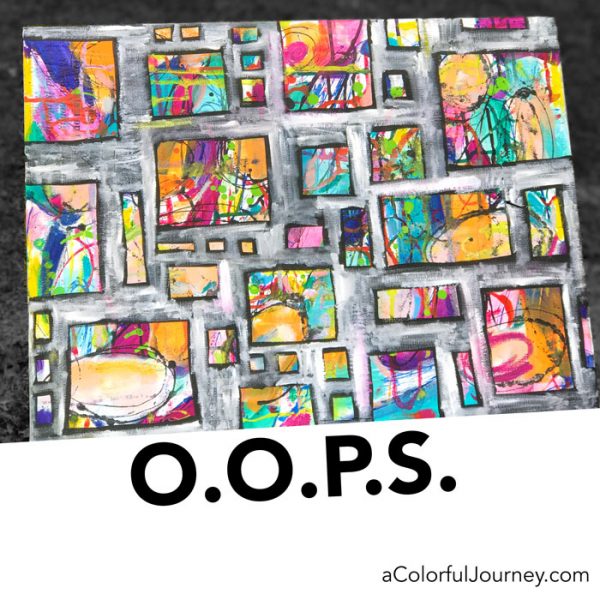 I detested this canvas for a very long time.  I just wasn't feeling it.  The more I looked at it the uglier it became in my head but that ugliness was a gift from my muse.  How was ugly a gift?  When it makes me cringe, I don't care what happens to it. I was free to let loose and play.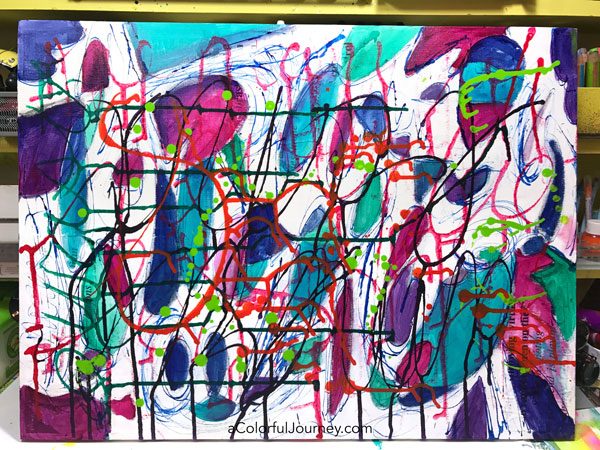 Watch on Instagram…and while you're there, hit that follow button so you'll see more of my quick videos.
After a few layers, I feel in love with it but I knew it wasn't finished.  But I loved it just as it was but I wanted to add more to it.  You can guess that this conversation in my head didn't get me anywhere at all.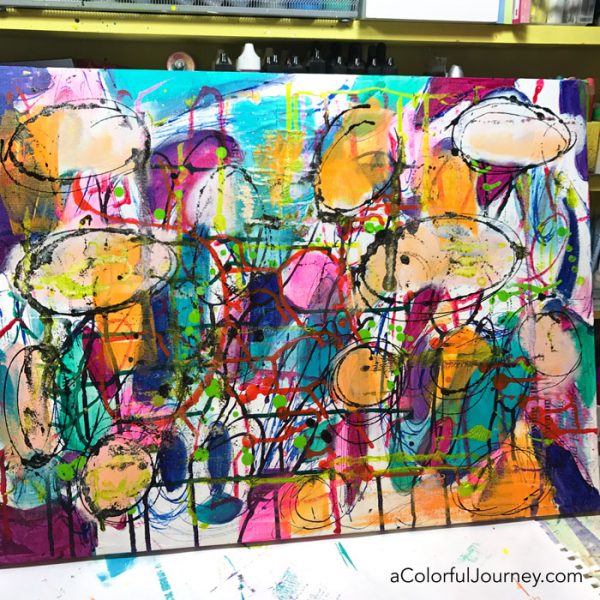 Areas inside the painting jumped out at me, called to me. There just might be a free downloadable Spark of Art-spiration from this play in the near future in the newsletter.  Not signed up yet?  Click here join my newsletter and you'll get the next one delivered to your inbox!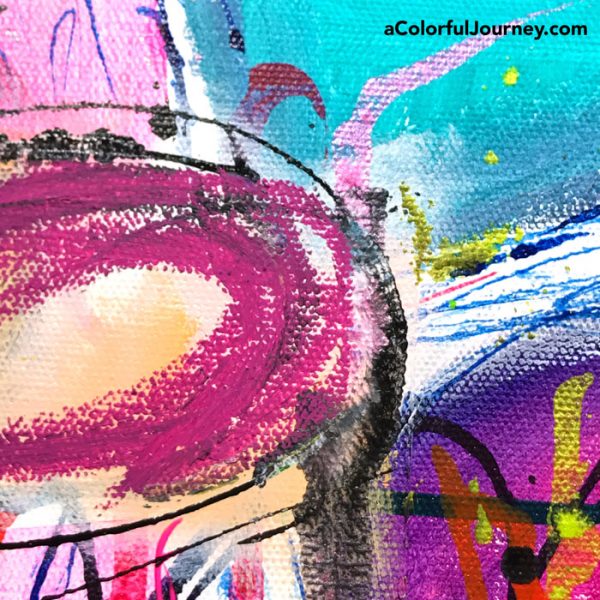 I was loving these little pockets of play so much that I wanted to cut up the canvas but I didn't want to cut up the canvas.  Another one of those conversations that didn't go anywhere…until…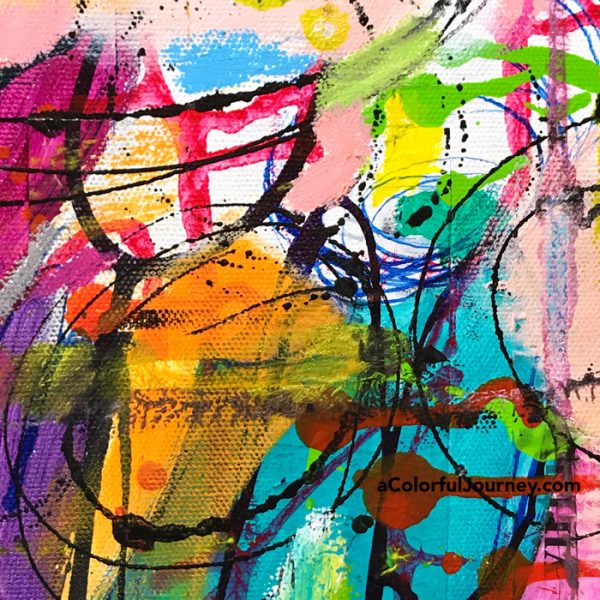 I decided to live on the edge and take a chance.  I grabbed the black and started painting rectangles around my favorite parts.  What I loved was lost forever. What have I done to this!  Full drama queen happening in my head until I reminded myself it was just an O.O.P.S., an Outstanding Opportunity Presenting Suddenly.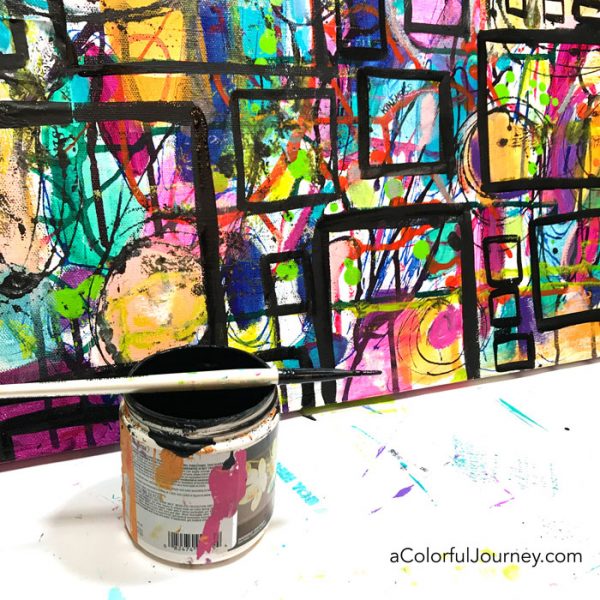 In for a penny, in for a pound.  I drew those rectangles, so I decided to fill in the black paint around them. That didn't help at all. Still didn't love it.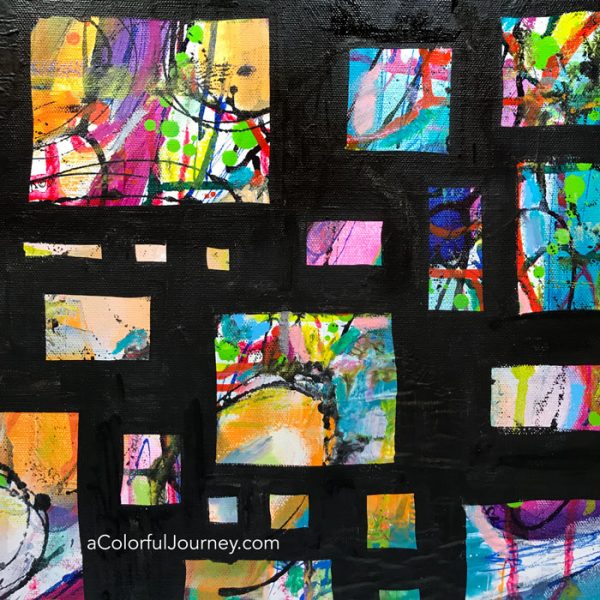 Adding some more here and there and still no love happening. But that's okay. I know it is just an O.O.P.S. and the Opportunity will present itself to me when the time is right.