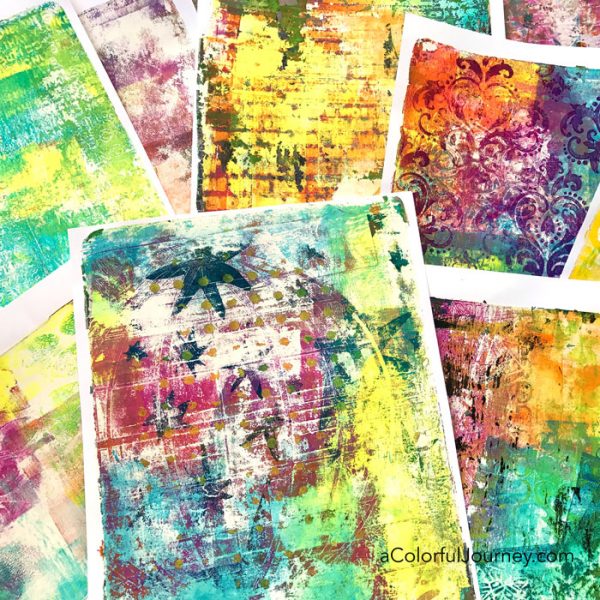 Excited to be returning to Artiscape this April in Columbus, Ohio.  I always have a blast, both in class and out of class, laughing, playing, and being around all the creative energy.  What am I teaching? Check it out below!
Dirty Little Secrets of Gel Printing April 29th, 2017
How do you get those amazing prints that look like weathered layers of the rainbow in just one single solitary pull? Yes, one single pull! It isn't an accident or happenstance, but on command when you know the dirty little secrets of monoprinting with a gel plate!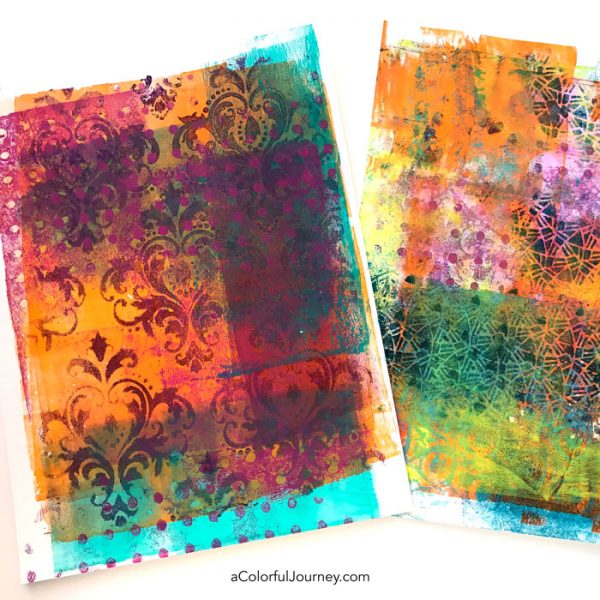 These pulls always bring gasps of excitement as the first corner is pulled off and you get a hint of the colorful magic about to be fully revealed. The best part is once you know the secrets then you can actually control when those prints are going to happen. It isn't random and it isn't some unexpected surprise, but it is always amazing to see it pull off the plate!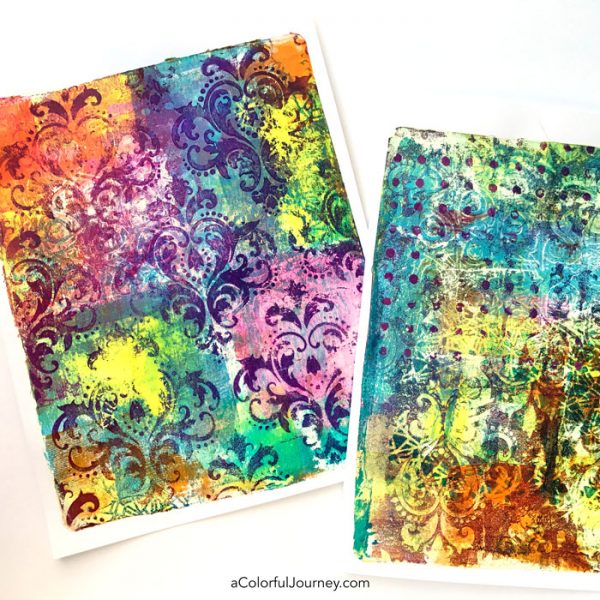 All you need to bring to class is a soft rubber brayer, 5-6 of your favorite colors of acrylic paint, white heavy body paint (or other very opaque white paint) and apron. Gel plates are provided courtesy of Gel Press so you'll be able to try out a variety of shapes and sizes!
What makes those patterns in the prints? Stencils and you'll have a huge stash of choose from thanks to StencilGirl as you build your prints. What a great opportunity to explore and play! Details and registration here.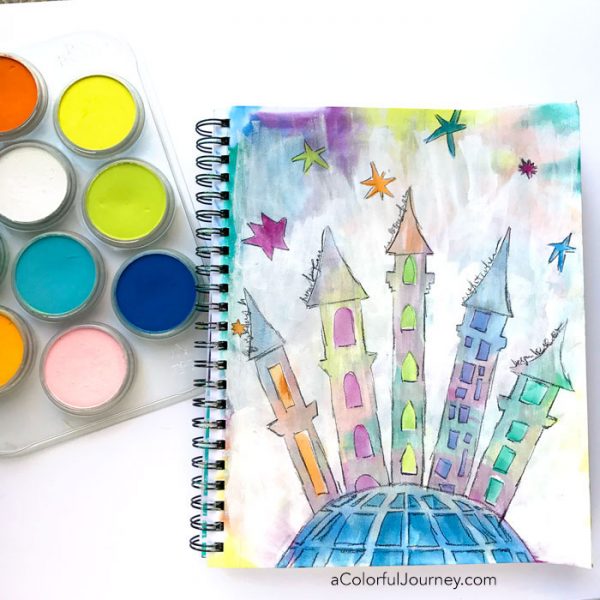 Art Journaling with PanPastels April 30th
PanPastels are magnificently vibrant and often misunderstood. After this art journaling workshop, you'll know how to get the dreamy looks of blended colors, how to add those subtle highlights that take a color to the next level, how to build layers with them, and most importantly, how to use them with stencils and how seal them so they can pass a white glove test!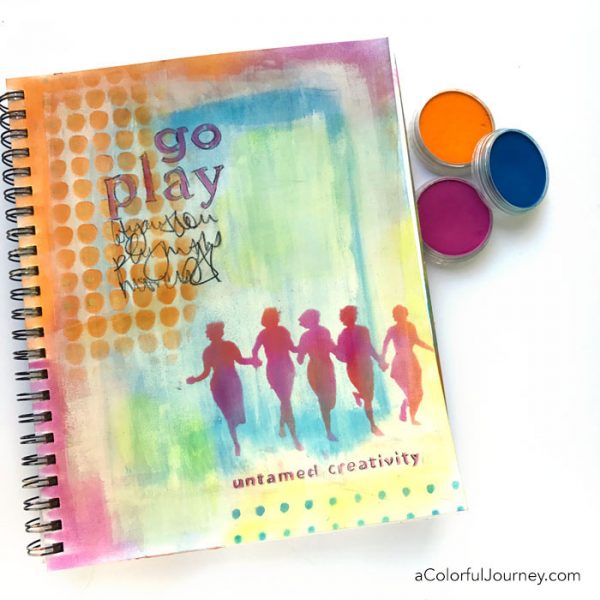 You'll seal them in three different practical ways in this workshop, all indoor techniques so no stinky sprays. Each way will fully seal the PanPastels and create a unique look. Knowing these different techniques is incredibly handy when building up layers on an art journal page. A full tray of PanPastels are available for your in class play courtesy of PanPastel plus a huge selection of stencils will be there courtesy of StencilGirl Products!
Included in your class kit are your very own tools so you can easily seal PanPastels at home. You'll also go home with my favorite pencil for journaling that matches the feel of PanPastels. All you need to bring are 20 cosmetic wedge sponges (cheap kind from the drug store) and thick white paint (such as Liquitex heavy body titanium white). Details and registration here.