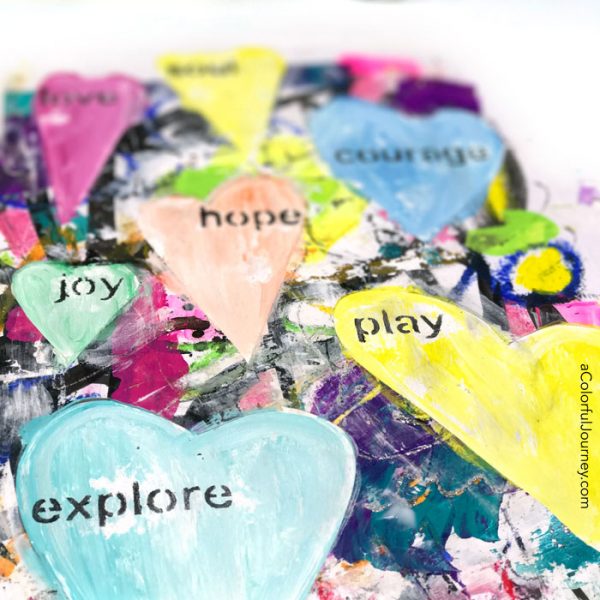 This play came from that thing I wasn't paying attention to, the scrap paper from cutting out hearts.  I liked the hearts I cut out, but I loved this paper so much so that this is what I used first!  The muse is rather tricky some days.
Watch Leftover Scraps Become Mixed Media Art on YouTube.
This was supposed to be the leftovers, but in reality, it became the focus.  Seeing this made me forget what I had actually planned to do with the hearts and I decided to make something for the wall instead.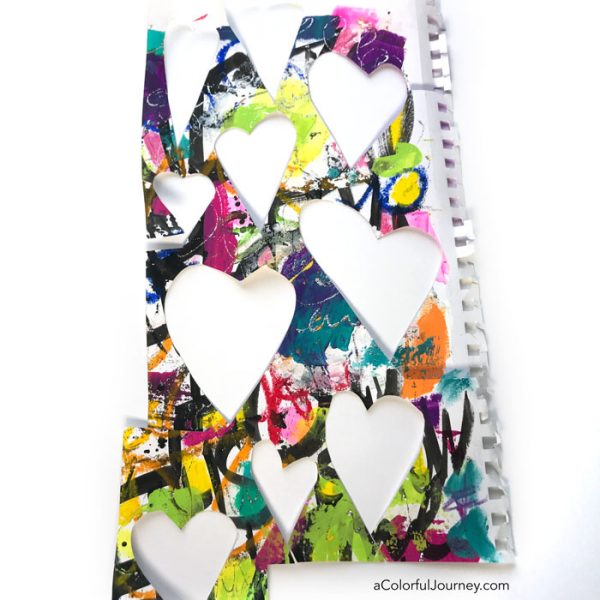 All that white space was not going to last long with me.  Watercolors filled in the hearts and I didn't even wait for the white paint to fully dry.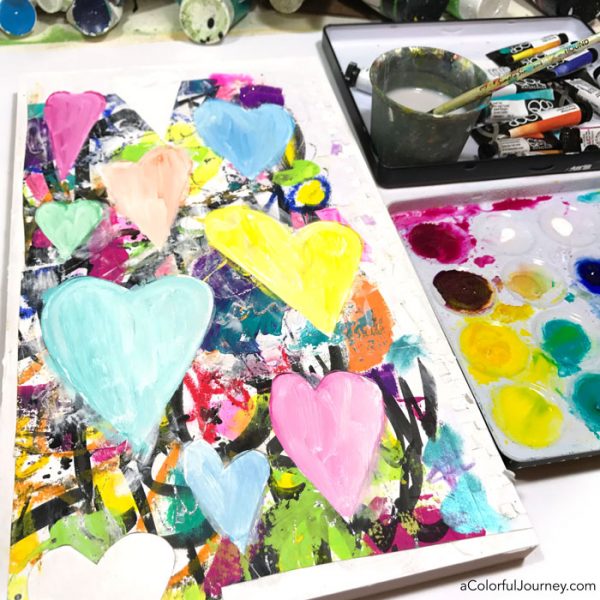 In the video you can laugh along as I authoritatively say that the stenciled word must fit in the heart….um…doesn't have to but that is what I wanted at that moment.  The words all came from my Fridge Poetry stencil.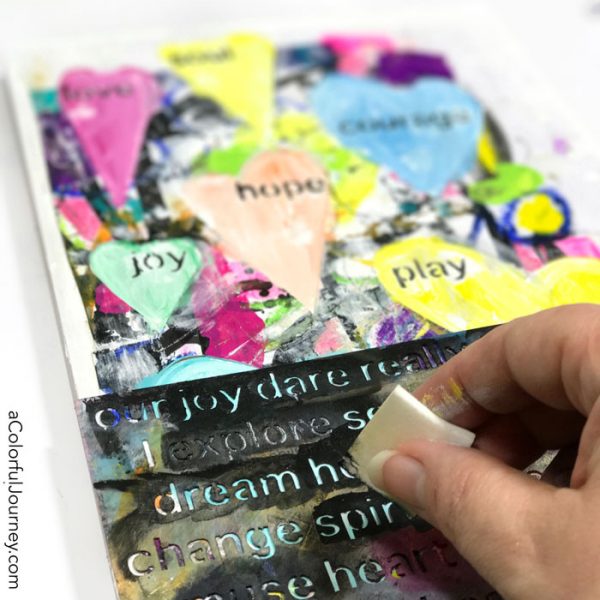 So glad the muse had me ditch my original plan for the hearts and make this instead!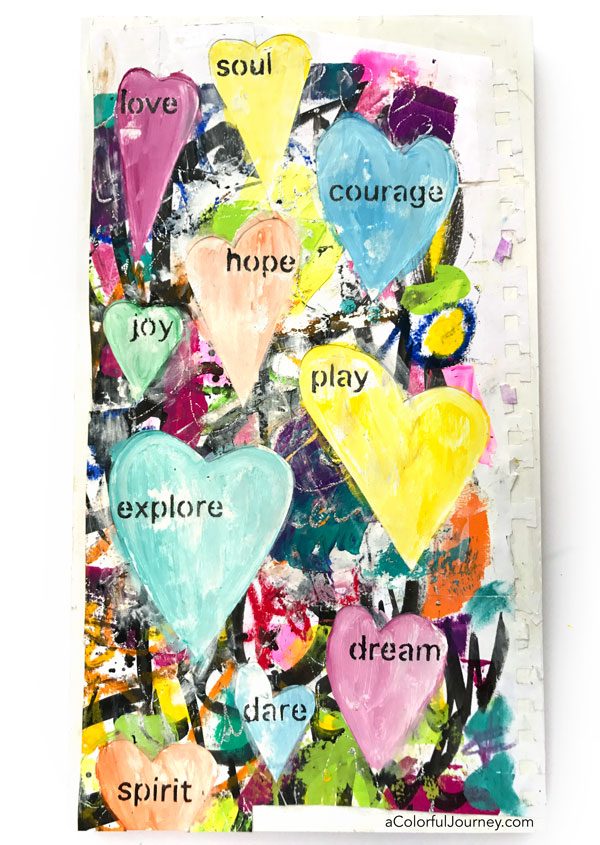 Here are the supplies I used. Some of these links are affiliate links which means I get a small percentage. It doesn't cost you anything extra and it helps keep the free tutorials coming!