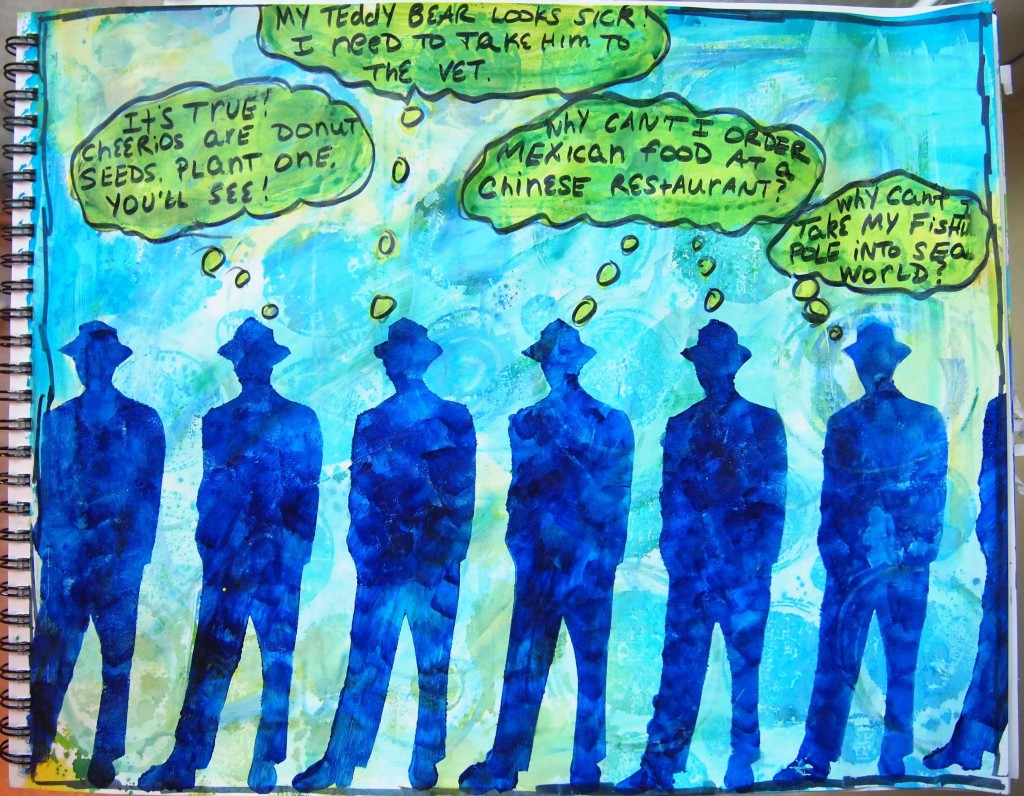 My kids wondered why I was so happy- it was because of the mail.  Not any  mail but the package filled with Tangie Baxter's new rubber stamps.  I'm a huge fan of her digital goodies at Scrapbookgraphics.com so when I saw she was making stamps I had to buy them.  Here is the first one I played with and created the background for this journal page. Click on the picture and you can see all 5 sets.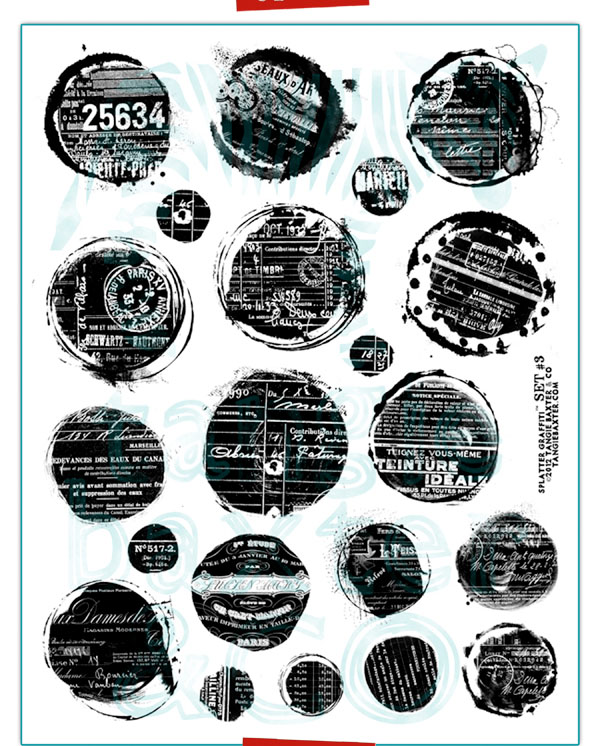 I was in a quandry- do I use it as a whole sheet or cut it apart for individual stamps?  I decided to play with the whole sheet first.  The video shows this page from start to finish.  The mysterious man stencil is from the spraypaintstencils.com.
I was in silly mood when I finished this page, in case you weren't sure.  Just wish the fun I was having had translated into better handwriting.  Still don't like my handwriting… but I love these circle stamps!
Sharing with Inspire Me Monday and Creative Every Day.