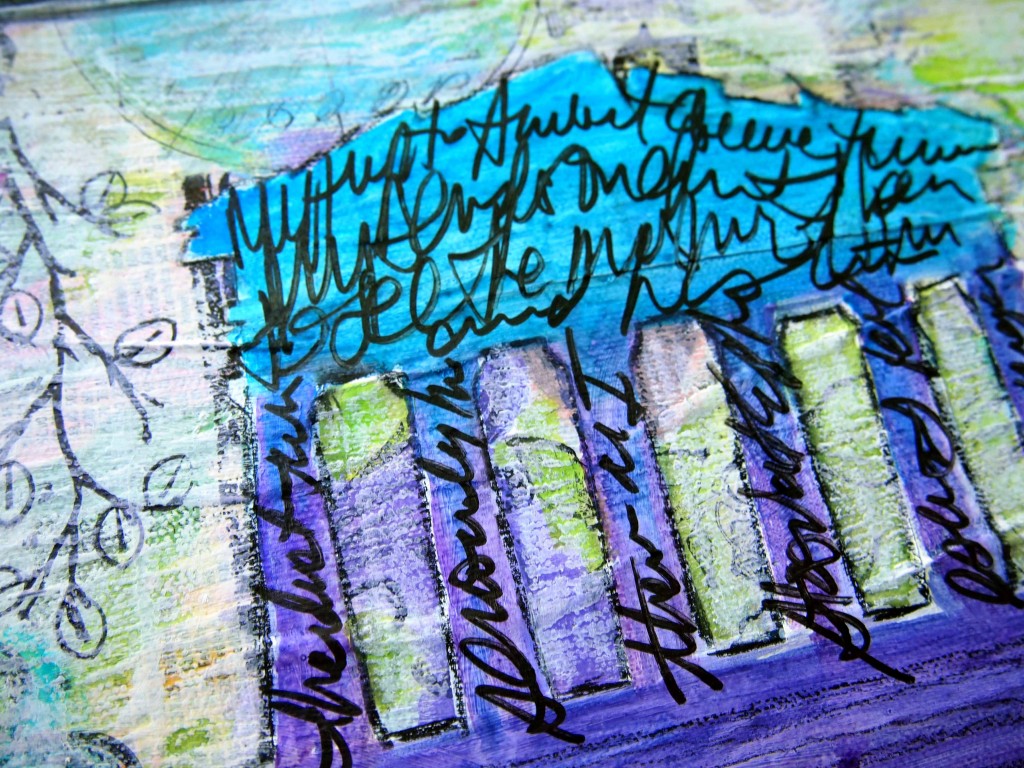 It's week 3 of Dina Wakley's Out of the Journal Challenge,  Paint Party Friday ,  Art Journal Every Day and Frilly & Funkie's canvas challenge so I needed to get painting.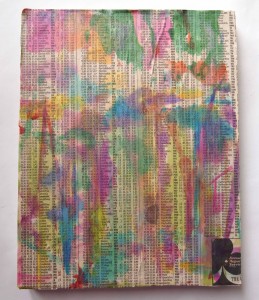 Started by gluing down old newspaper that protected the table when I was spray inking something.  Don't remember what I inked but you bet I saved the scrap paper.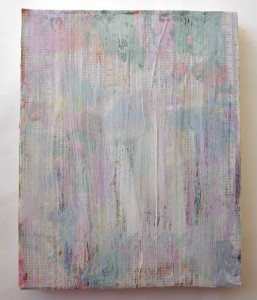 A layer of gesso because lately I think everything needs a layer of gesso.  Then I froze.  I began over thinking what to do next.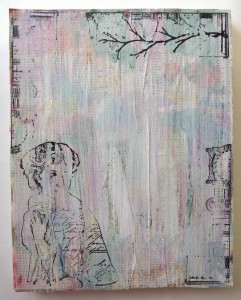 Stuck for an idea, I started rubber stamping around the edges. The stamping got the canvas moving.   At least I wasn't stuck anymore.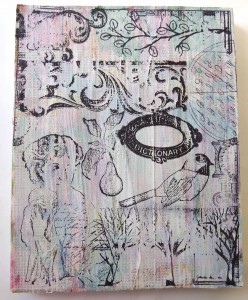 No inspiration on what to do next so I just started randomly stamping all over it.   Then I started over thinking again.  To thwart that I decided this canvas was going to be finished today- it is just a canvas.  Why did it feel like there were lives hanging in the balance?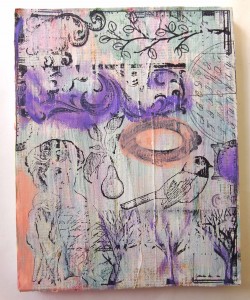 A few globs of paint on my fingers and now it was all coming into perspective – all it is a canvas.   Absolutely no idea where this is heading yet but it didn't matter because there's paint on my hands.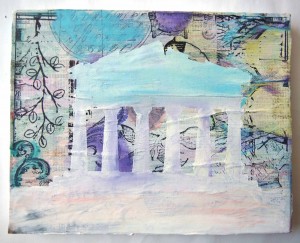 Painted in a temple with stencil cut on my Silhouette.  Thought it would look different here.  Just as I started obsessing about this I was reminded that the fate of mankind did not hinge on this painting.  Just add more paint.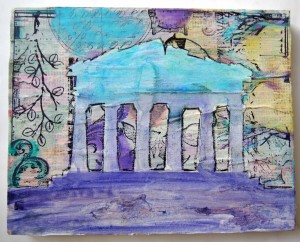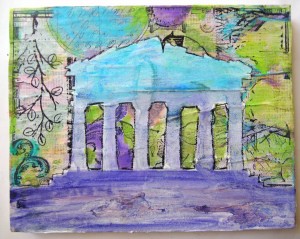 Green usually works but I just had to laugh at how it did NOT do what I expected here.  No worries- that is what a white oil pastel crayon is for- to push that green way back. Still not popping off the background enough for me- so I added more color.
Still didn't do enough for me.  Finally it hit me.  I didn't have any words or text.  Out came the marker.  Now it felt finished.