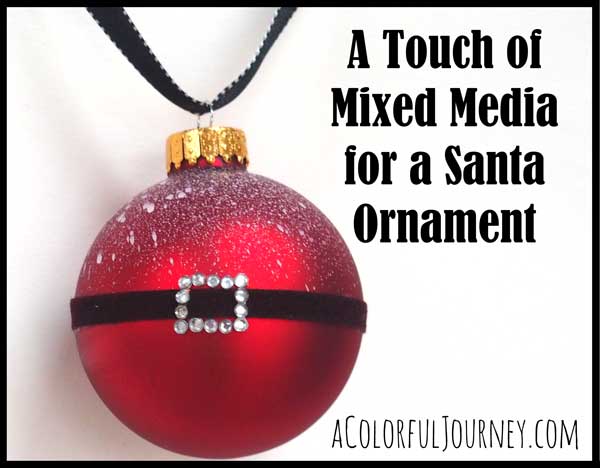 I'm going traditional with this Santa inspired ornament.  Why so traditional?  Because I have a Santa themed tree, which happens to be an upside down tree.  Can't be too traditional all at once here.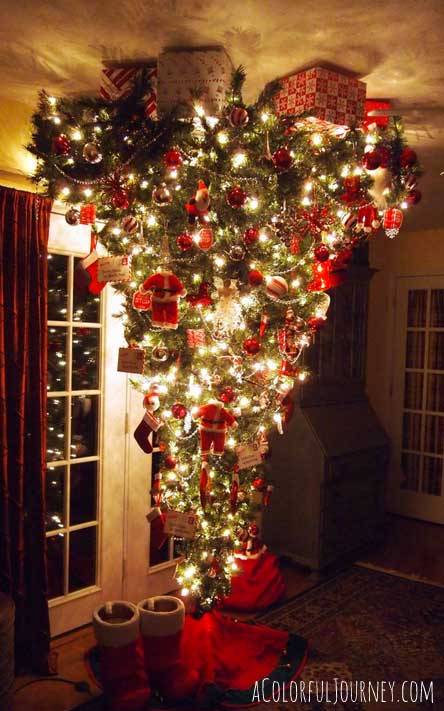 New the to the upside down tree world?  You can read why I love this tree here.
I bought these red ornaments a while back on sale for this tree.  I wanted to make a fun red Santa ornament.  I let the holiday stress get in the way of my plans, and these went into the closet for "when I had time".  That was several years ago.
At first, I imagined an heirloom Santa ornament that rivaled a Faberge creation.  Then I had a moment of sanity and reminded myself that it is not a masterpiece commissioned for a royal family.  It's a cheap red ornament for a tree.
Reminding myself it's not a masterpiece let me actually start playing and making.  Not only do I have some for this tree, I also created enough to take care of an ornament swap I'm in!  Bonus!
Check out the video to see how to get the spray to go all around the top without moving your hands and how easy it is to make red ribbon carbon black!
Watch Create a Santa Ornament with Spray Ink and Ribbon on YouTube.
Supplies Used
Red ornament
Ribbon
Self adhesive gems