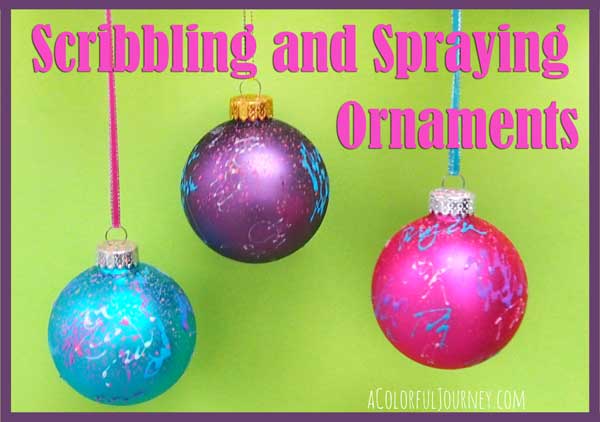 Plain is just so…plain.  I had these glass, and easily broken, ornaments that needed a little something added to them..and it had to be quick.
Why quick? Besides my limited patience it is also December so time is even more limited than usual.
I'm using texture spray and Pico embellishers from IMAGINE Crafts/Tsukeniko.  These goodies create dimension that stuck extremely well to the ornament and make them fun to touch, once dry of course.  Didn't prep a thing, just started playing and it all stuck!
In the video you'll see me decorating them and I am very happy that I didn't break any because I had to rig up a way to decorate them on camera…take a look.  It'll all make sense when you see it.
Watch Scribbling and Spraying Ornaments on YouTube.
Supplied Used