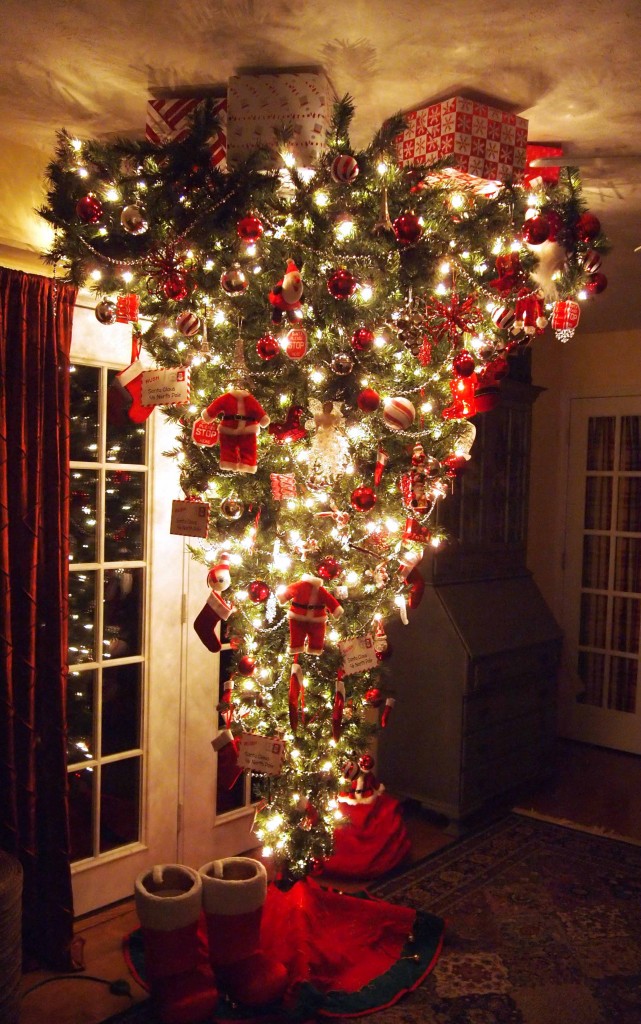 This week has been all about Christmas for my family so I'll share one of our traditions.
The minute I saw this tree I had to own it.  Everyone needs an upside down Christmas tree.  It took my hubby a bit of work to get the presents to stay at the top – we never could get the little stuffed dog (that looked just like our actual dog) to stay up there for more than a few minutes.
Why do upside down trees make sense?
1.  It is so easy to decorate since the widest part is at the top. The garland is a breeze.
2.  This tree does not take up as much floor space as a regular tree.
3.  You don't need a fancy tree topper (which I always struggle with finding the right one).
4.  These trees are very hard to tip over.
5.  It is easier to keep the dog (especially when he's a rambunctious puppy ) away from the ornaments.