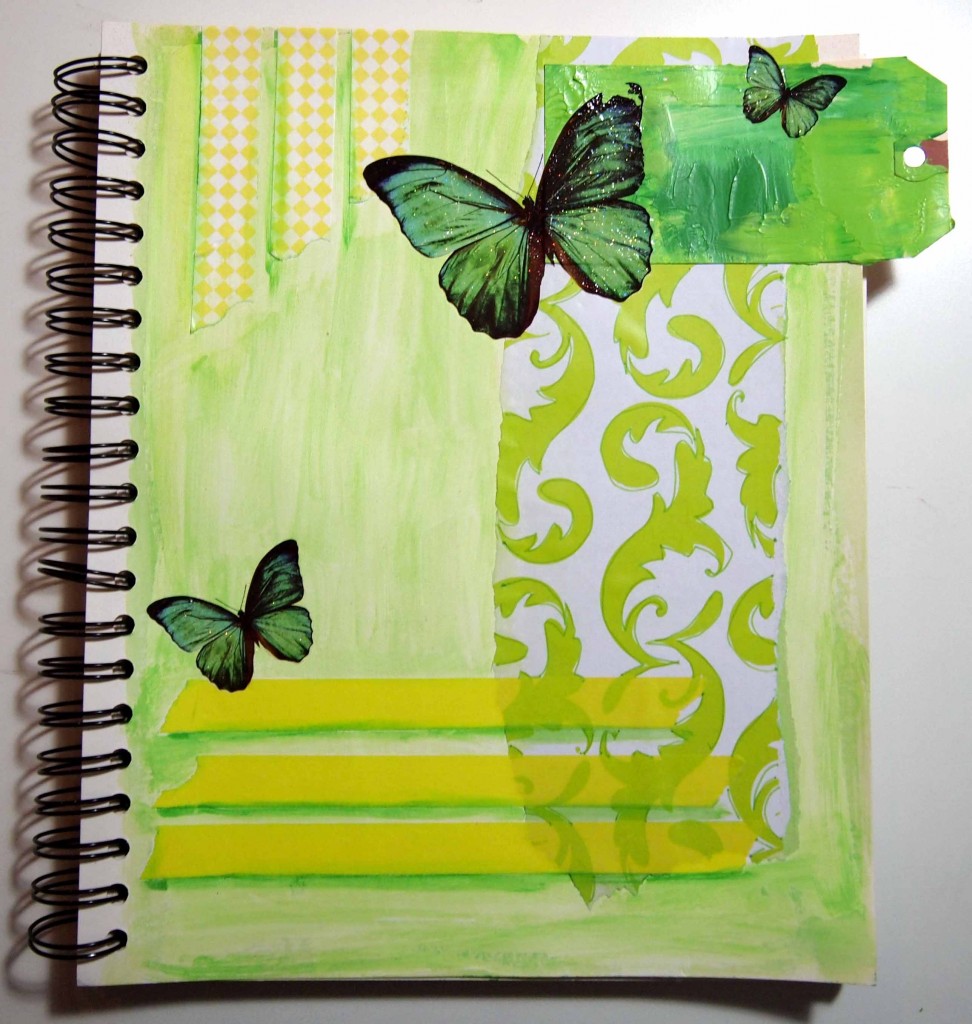 While checking out the creativity on blogs I found several people sharing their rainbow work.  I was so bummed that I missed the week of color over at Daisy Yellow.  Luckily, I learned she's doing another week – so I jumped on it- especially since this is one of my favorite colors!  Check out all the other chartreuse art here.   I made a journal page  -no real time to do the journaling today but I am able to join with Just Journals!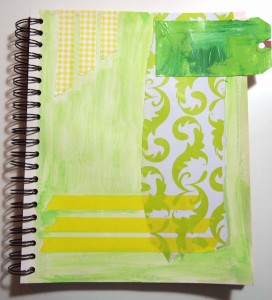 A little gift wrap from Target, washi tape, and a tag I had painted a long time ago made the base.  It felt too plain still for my taste.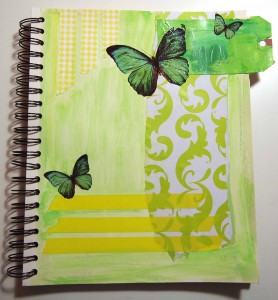 I am working on overcoming my hoarder mentality and I used my sacred glitter butterfly rub ons.  Having one color to focus on limited my choices since not many rub ons are green.  That limit actually made this a very easy decision – perhaps I need to explore limits more (I am sure my husband would agree).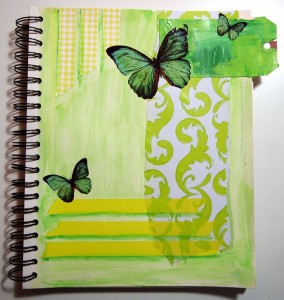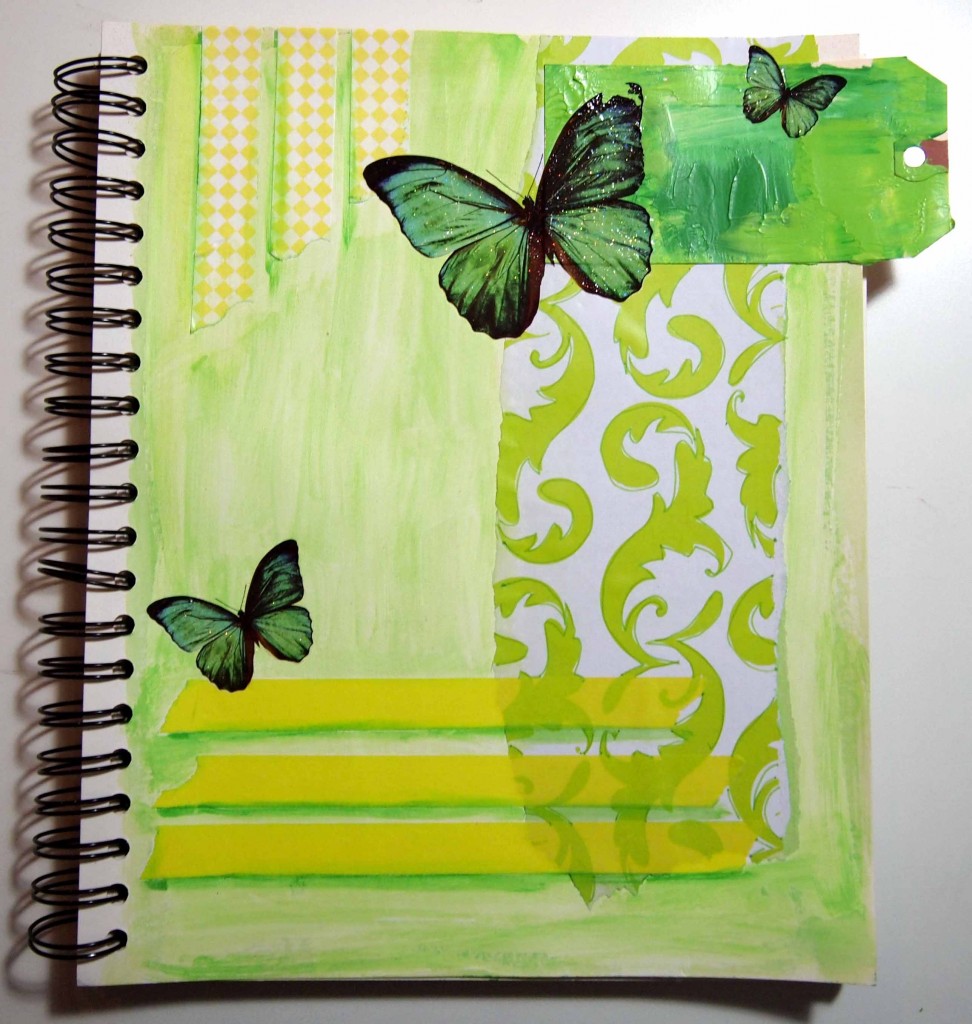 Using Pitt pens I added some highlights to the tapes.  Used a fine tip Sharpie to outline the pattern on the gift wrap just to add those little touches that make it more me.