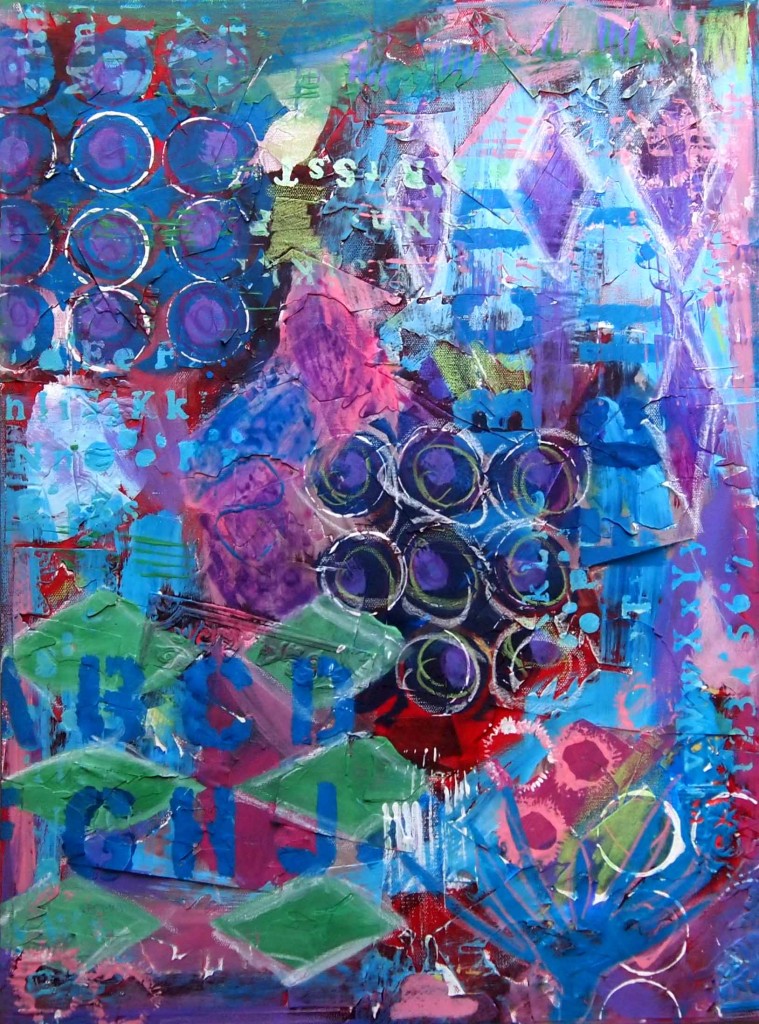 I found a few bottles of paint I had forgotten about (okay, a little drawer full).  I am sure no one else ever has lots of something cluttering up their studio.  I want to use things up to free up space in my studio.  Paint Party Friday was the perfect opportunity!  This was my who cares what happens, it is just old paint.  My counters we a mess.  Anything within reach was covered in paint.  I even used up some paint.  Pure happiness.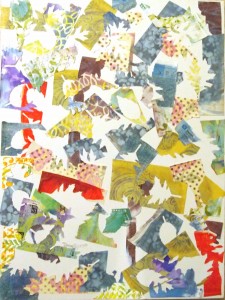 I had been a die cutting fool on another project & just couldn't part with the scraps.  Ran them through the Xyron and randomly stuck them down.  Doing this was harder than I thought – I started to get hung up on the colors until I reminded my inner critic that it was going to be covered, no slathered, in paint.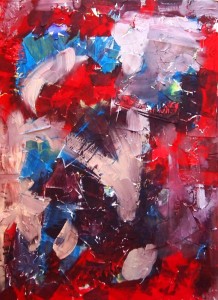 As this layer dried, I realized I did NOT like it at all.  At all.
The colors are getting better and now I am pulling out stencils.  I could hear the excitement (or fear) in the stuff around me – anything I could reach was about to dipped in paint.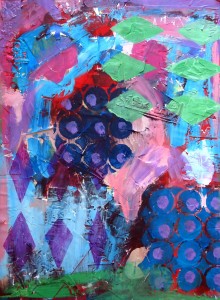 More stencils and a foam marshmallow.
This stage included the vitamins that accidently fell onto the canvas. They were covered in paint so I decided to add more and roll 'em around.  I had to include letters.  It felt naked without them.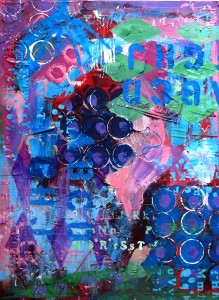 A silk flower was ripped apart to become a paint applicator and plenty more smudges and smears happened.