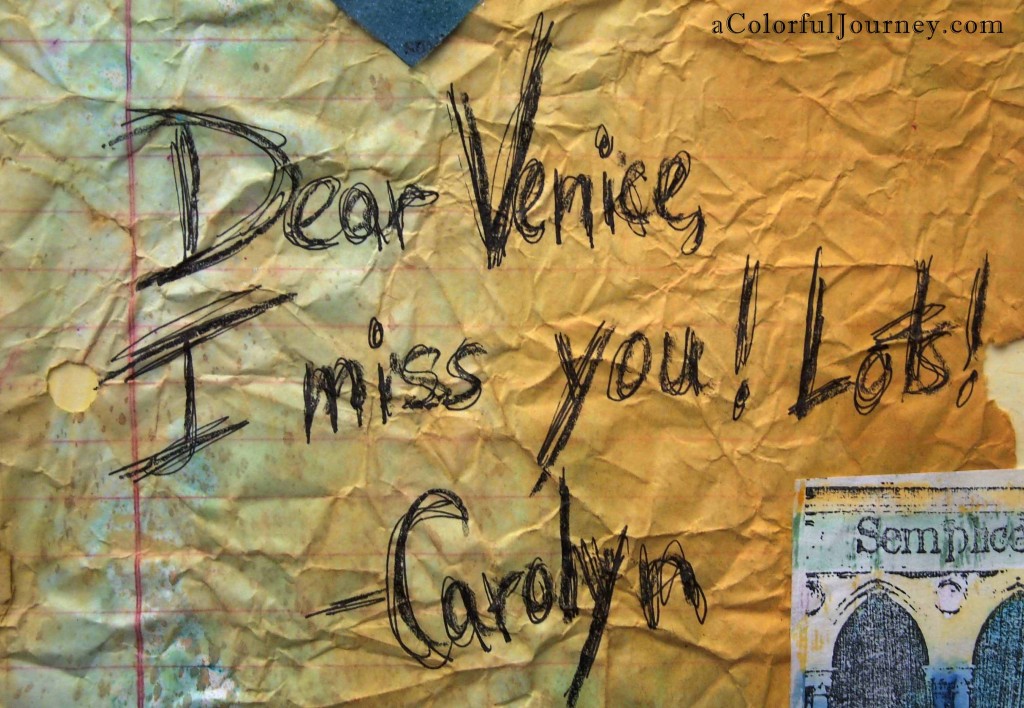 Venice holds a special place in my heart.  It is one of the most romantic and history filled places I have ever traveled to.  It has been several years since I have been there and I am missing Venice. So, I wrote Venice a love letter.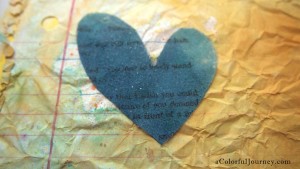 Clear glass beads over painted text.   I have had the jar of those things for ever- it felt so good to use something that has been neglected for so so long.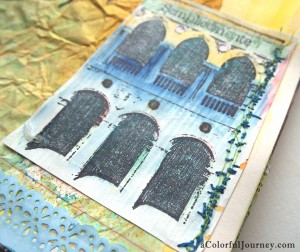 This stamp, a part of Maureen Blackman's Venice collection, was exactly what I needed here.  Serious seamstresses- avert your eyes from the horrible stitching (that I quite like).
The notebook paper was drenched in spray inks and then lots of water to get that great color.  Not surprisingly, cheap paper rips when wet.  At first I thought it was a mistake, but then I realized it was just an oops.  Turned out that I liked the rip and how it looked.   I never would have ripped it there on purpose but I like what it did so next time I may rip it there on purpose.
Writing over the wrinkled paper- well, it didn't go well.  I don't love my handwriting anyway and when I added the wrinkled challenge- well, let's just say oops.  I actually kept scratching over it with a very fine tipped pen and in the end I like it!  I actually like my handwriting- a big deal for me!
You where I'd like to go on my next trip.  Do you have a favorite vacation spot that you miss?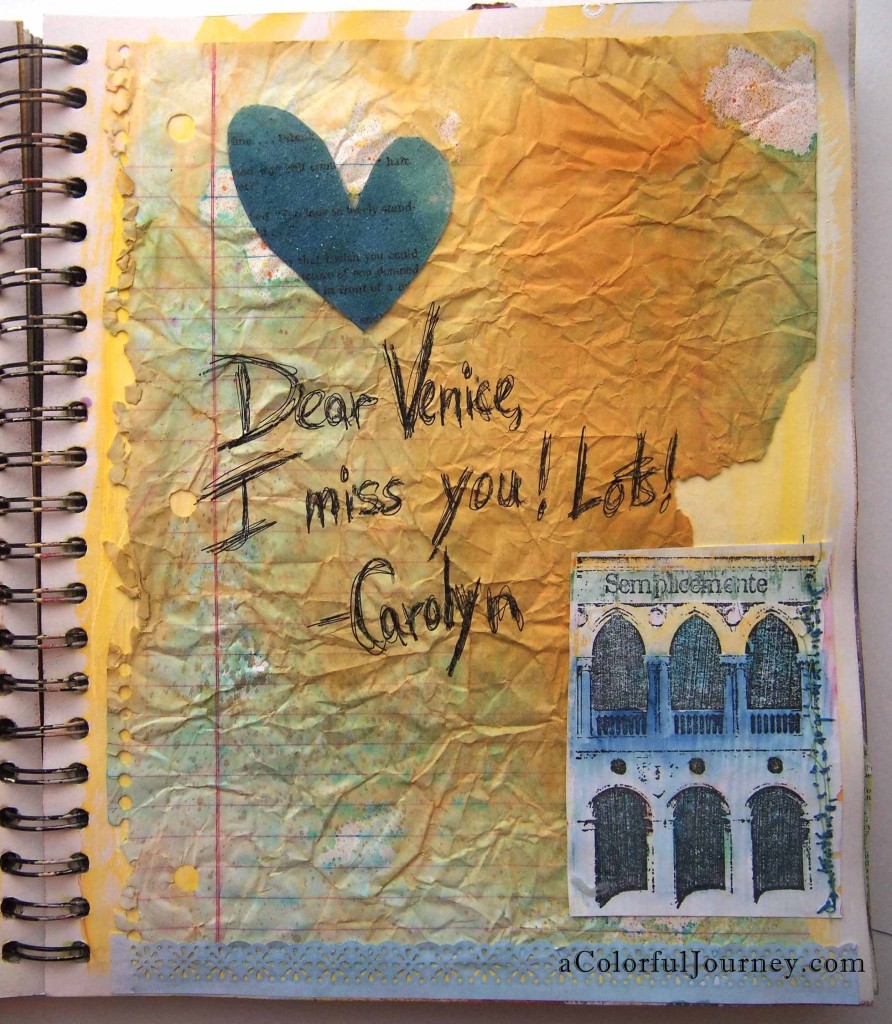 Just a week until A Colorful Workshop: Gelli Printing begins! It's $10 off until April 1st.  You can get all the details here.  Linking up to Mandarin Orange Monday, Inspire Me Monday, Creative Everyday,  Make It Monday, Art Journal Journey and Monday Mantras.