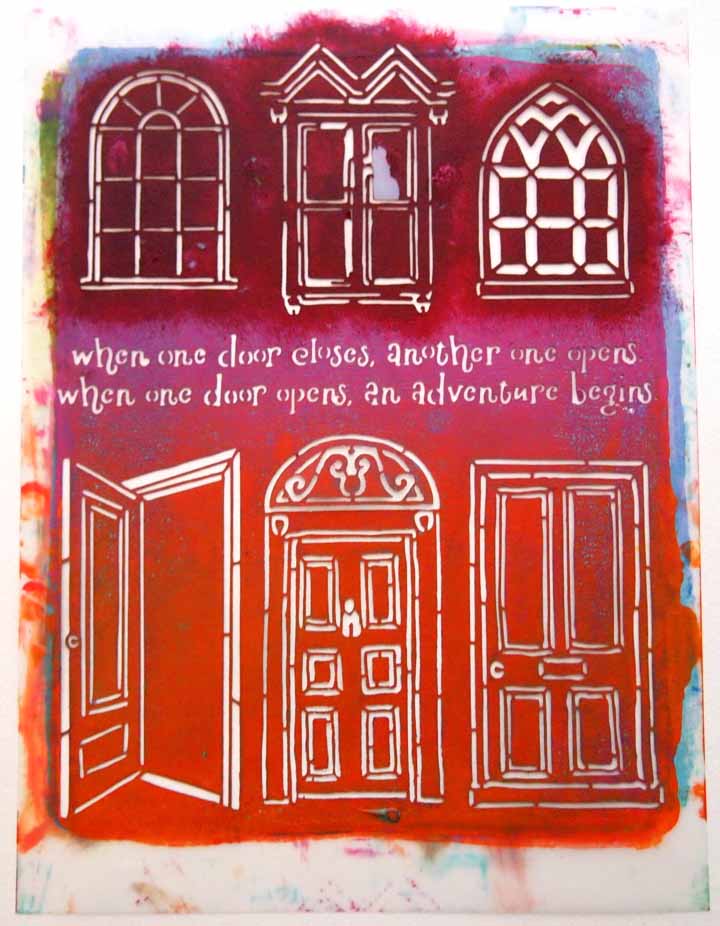 Jessica Sporn's  Windows and Doors stencil spoke to me the moment I saw it. I love love love doors and windows- my kids tease me about how I get excited about the shapes of  doors and windows on vacation.  Just now I even spotted a mysterious friend in the center window (actually it is just where the paint peeled off the stencil but I am watching Ghost Hunters as I type this)…
I'm not the only one in love with this stencil.   Pop over and check out what the other artists have made with this stencil for this Stencil Test Drive!
Maria McGuire
Corrine Gillman
and of course, the one who designed this great stencil, Jessica Sporn!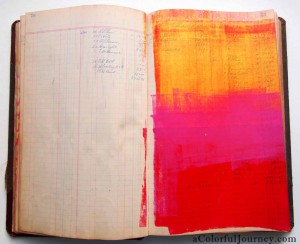 This is one of my favorite places to clean off my brayer when I am Gelli printing, an old vintage ledger.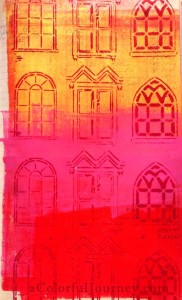 Stenciled on just the windows and the repeating pattern felt good.  Does that ever happen to you when you create- does it ever just feel good all the way down to your toes?  I debated leaving it at this stage because I just loved looking at it.  But eventually, I persuaded myself to add a quote.
The quote was printed on an ink jet printer.  Since the ink will run if wet mediums are used, I turned to my handy PanPastels.  Once again, PanPastels delivered rich bright colors without smearing my cheap ink jet printer ink!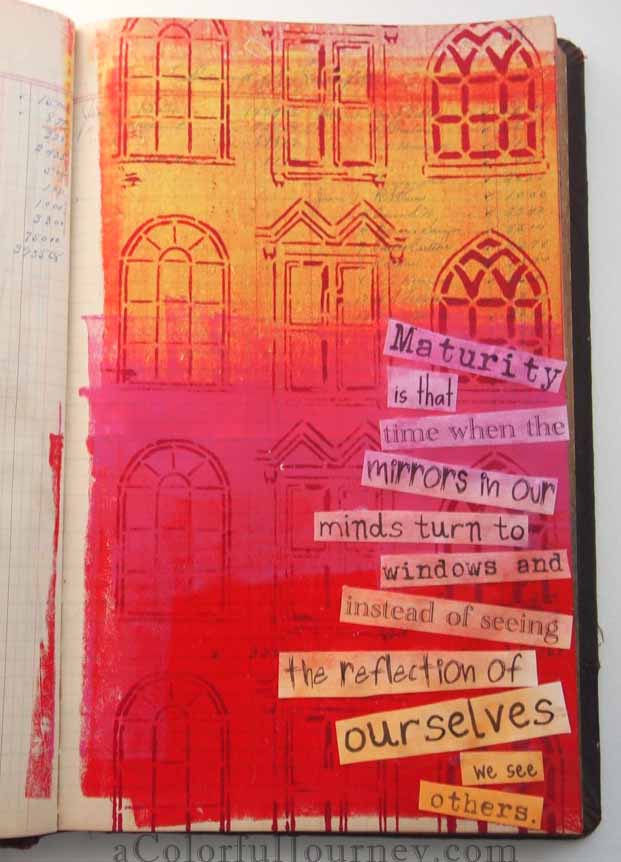 Just a few days until A Colorful Workshop: Gelli Printing begins- I can hardly contain myself! It's $10 off just until April 1st.  You can get all the details here.
Linking up to Paint Party Friday, Art Journal Every Day, and Creative Every Day.