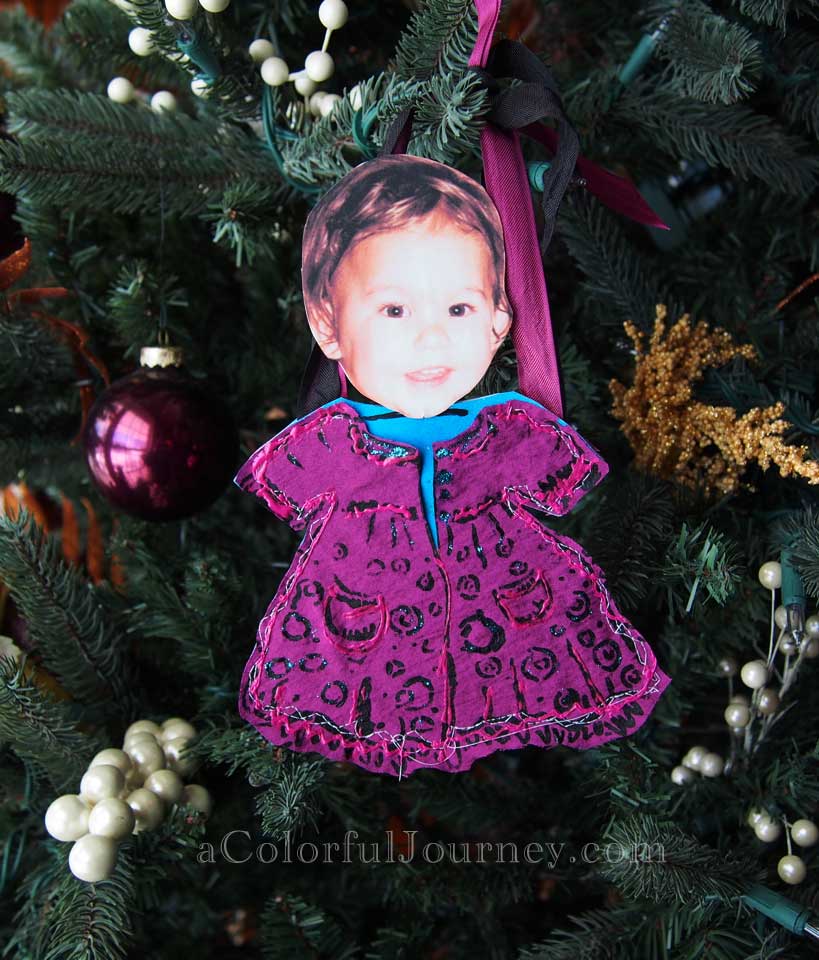 This little  stenciled ornament should be called Oops.  Why?  Because there was one after the other while I was making this using Sue Pelletier's Loose Dress stencil over at StencilGirl.  This was supposed to be a little purse/bag to give as a gift…then an Oops happened so that wasn't possible…My carefully thought out plan went out the window pretty quickly…
You can watch Making an ornament out of a stencil, fabric and Gelli prints on YouTube here.
Want to see more of Sue's stencils in action?  There are lots of great ideas in this hop!  And you know there's a giveaway over on StencilGirl Talk.  Best part- every comment you leave on every blog in the hop is a chance to win.  One comment per blog please (but you probably guessed that).  The giveaway will end on Monday, December 16th at 11:59PM Central Time.
Sue Pelletier
Carolyn Dube -You are here.
Corrine Gilman
Maria McGuire