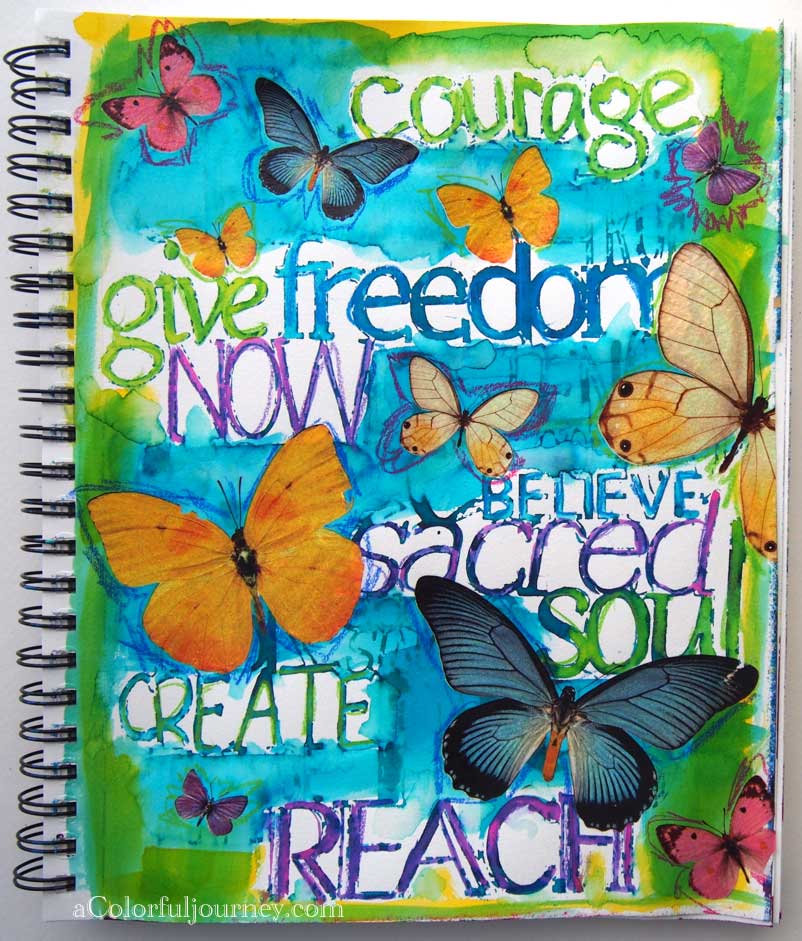 A bit of Dylusions spray inks and a stencil, Use Your Words, brought a touch color to my art journal.  In the video, you'll see how I used the back of the stencil to get these words onto my page.  One of the great things about Dylusions is how it reacts to water and did I ever use that to my advantage to get the color on this page!
This isn't just any old art journal page…it's an Artsy Fartsy art journal page!  I'm playing with Maria McGuire and my stencil, Use Your Words.  What's Artsy Fartsy?  It's a way that Maria and I have some creative time together even though we live miles and miles apart.  She's been secretly using the stencil too and I have no idea what she's made as I write this post.  I don't get to see or hear about what she's making until it goes live on her blog.  As soon as I publish this I am off to see what she made here.
You can watch Artsy Fartsy art journal play with spray ink and a stencil on YouTube here.
You can find out more about our Artsy Fartsy adventures here and you can search for past Artsy Fartsy posts by using the Categories drop down menu over at the bottom of the sidebar.
Supplies used:
Use Your Words Stencil from StencilGirl Products