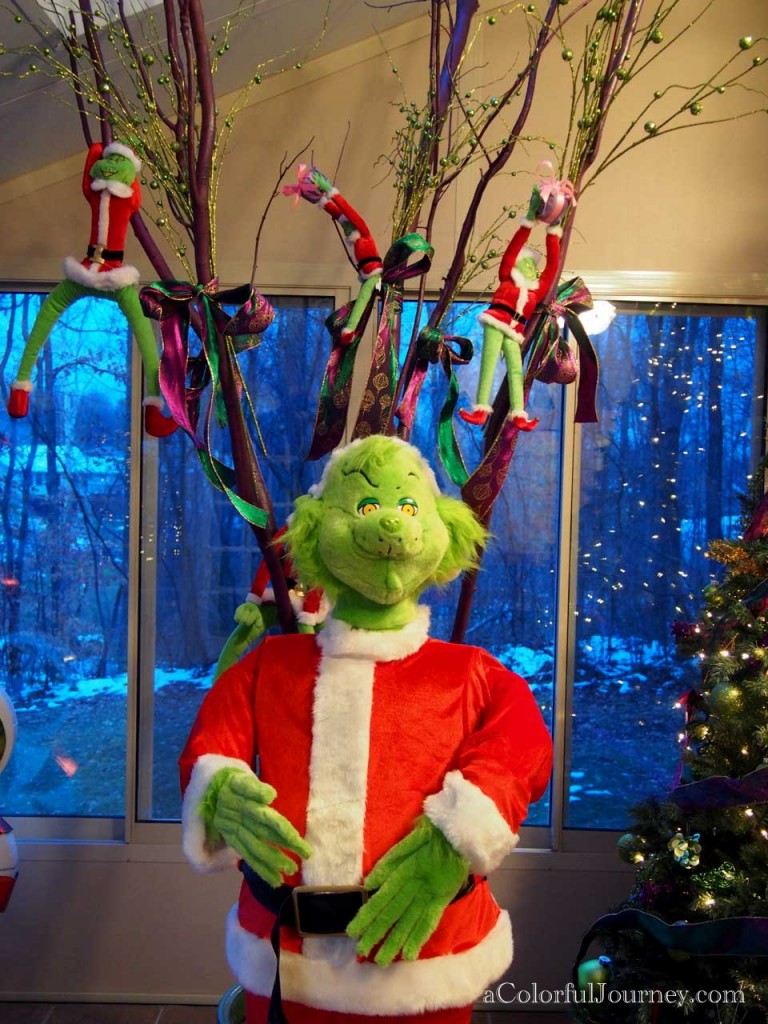 The Grinch has invaded our home and I'm taking a few days off blogging to get wrapped up in the holiday spirit and keep him from getting into too much mischief!   Wishing each and every one of you a  Happy Happy Holiday!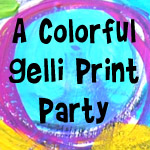 Before I go I thought I'd do a bit of Colorful Gelli Party round up for you in case you missed any of these great ideas and inspiration.  Just click on the names to go right to their blogs.
There's still time to join in December's Colorful Gelli Print Party! Come on over!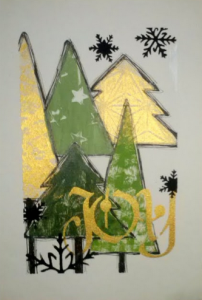 Anne-Mette has the most wonderful holiday tree composition!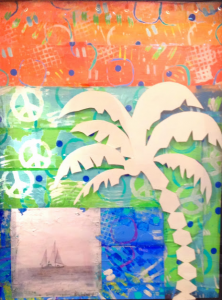 Robin used packing tape and the Gelli to make a tropical piece of art.  Check out her blog to see it framed on the wall!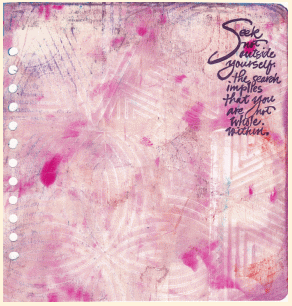 Cecilia has a great tip on softening her Gelli Prints with Titian Buff so they are writing friendly.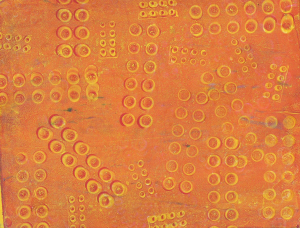 Butterfliecrafter is experimenting away!  Here she used Legos – check out her blog to see her other prints!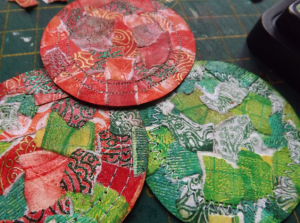 Mary Anne has a great tutorial on making ornaments with torn bits of Gelli Prints!
She also has a great post here about making skins.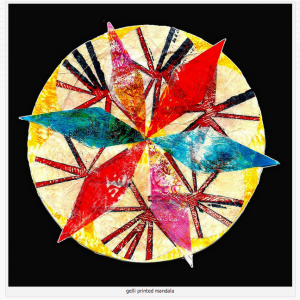 Lerusho made a wonderful mandala with Gelli prints!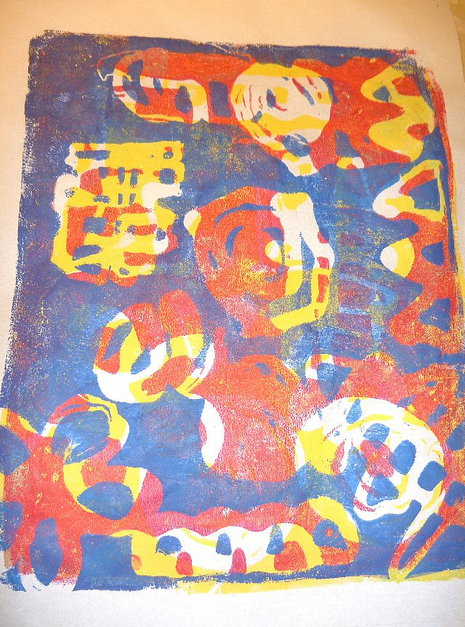 Rhoz is using the glue gun with the Gelli Plate!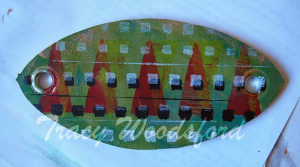 Tracy is using her Gelli Plate on leather!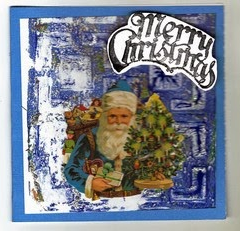 Vicki made a wonderful vintage holiday card with her Gelli Plate!
Happy Holidays!  See you around the first of the year!