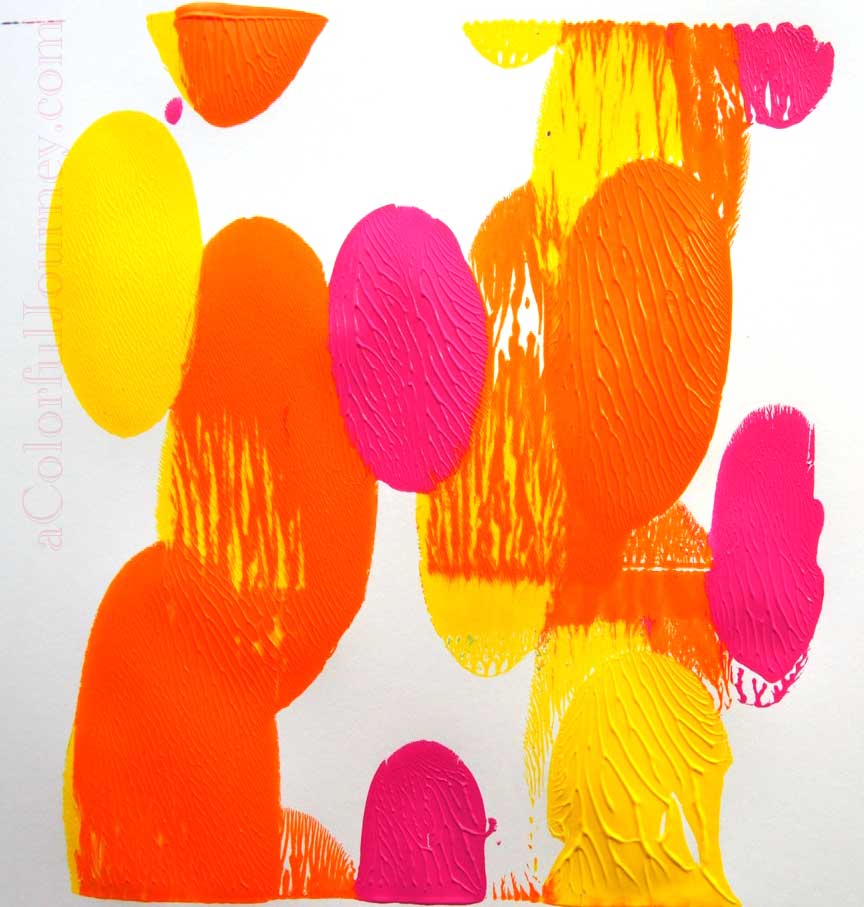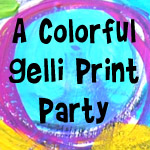 Cue the noisemakers!  Throw the confetti! It's 2014 and time for January's Colorful Gelli Print Party!  2013 was an amazing year and 2014 will be even better!  New to the party? You can see all of the Colorful Gelli Print Parties here.
I'm playing with the brayer on the Gelli Plate for the Party this month as I make a modern print.  In the video I tell you what I see in these shapes.  I'd love to know what you see in the prints – let  me know in the comments!
You can watch Using a 6 x6 Gelli Plate to Make Modern Prints on YouTube here.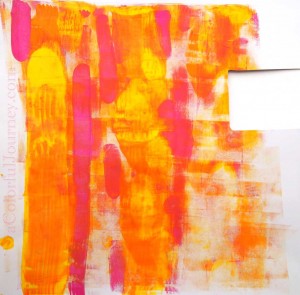 Here's the scrap paper that I cleaned the brayer off on…it was just scrap paper when I started and now I can't wait to use it in something – even with the piece cut out of it.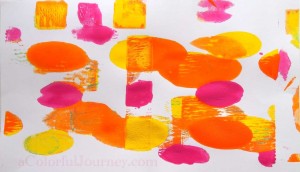 Here's the paper made with multiple pulls.  The 6×6 Gelli Plate can make papers any size!  This is so quick and easy – just 5 minutes and I have 3 unique papers!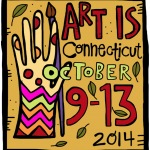 On January 1st, Art Is You registration is live!  I'll be teaching at Stamford this year with my workshop, Meet the Crazies. I'll be back on Sunday with a video about the workshop so be sure to stop back!
Now it is your turn to play and inspire others!
Link up your Gelli Plate blog posts, Flickr photos, YouTube videos , any online media you're using to share your work– it is all welcome!  New posts or recent posts that have not linked up to the party before are welcome!
Link to a specific blog post or flickr page or YouTube video or other source that way people can easily find your Gelli goodness.
Add a link back to the party so others can join us too!  
Leave a comment on at least 2 other links from the party.  You know how  comments encourage  creative types!
Participate as many times as you want- just be sure it relates to the Gelli Plate.