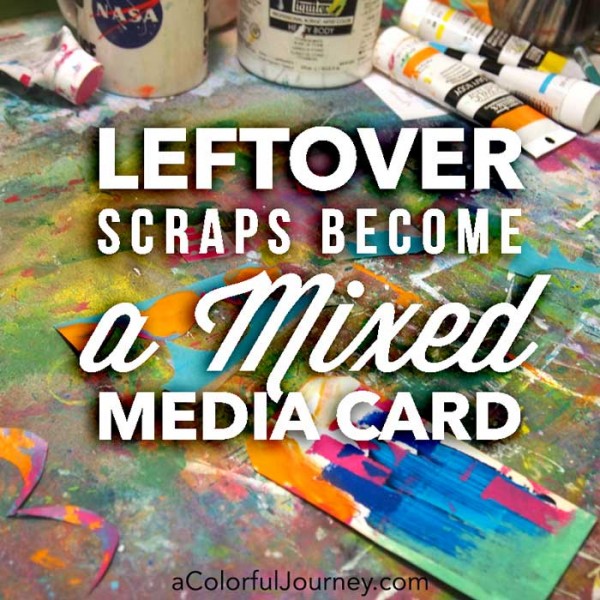 Cleaning.  It's a bad word in my world. I will do just about anything to avoid doing it and for good reason.  Sometimes inspiration strikes from the messes of other projects, like it did here!
These bits and pieces have been floating around here for a while and instead of tossing them into the trash, I decided to turn them into a quick collaged card, mixed media style.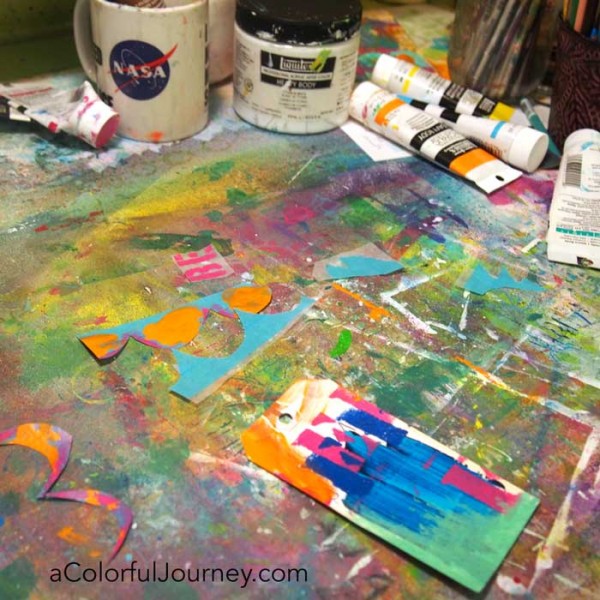 In the video, you'll see where I almost left it with an abundance of white space but that urge passed!
Watch Leftover Scraps Become a Mixed Media Card on YouTube.
The BE was stenciled from my Uplifting Words stencil from StencilGirl Products onto deli paper.  Love deli paper because the thin kinds will just disappear once they are glued down with something like gel medium.