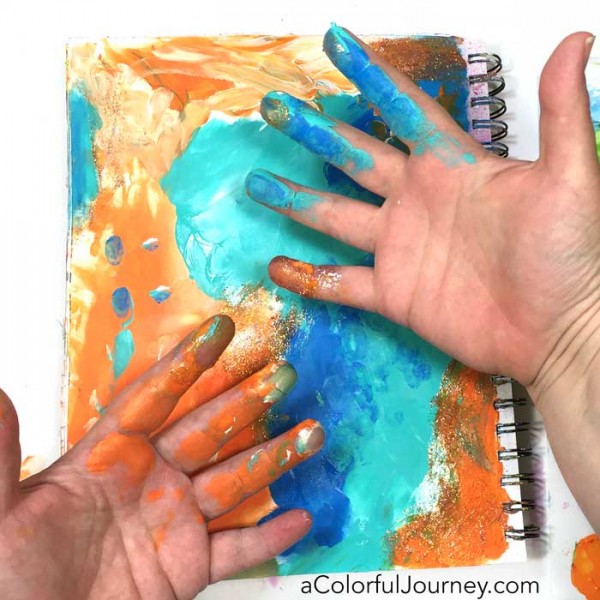 Studying the masters is a great way to learn.  Who are the masters that I study? Kids!  For this week's Let's Play video, I am going to act like a kid by getting my fingers in the paint.  I'm going to dip my hands right into the jar of paint and some sparkling goodness too!
What is Let's Play?  It's all about rediscovering the ability to play. Each month I share a specific strategy that helped me recapture the freedom and fun of play.  This month's theme is act like a kid. You can see more of the Let's Play series here.
In the video, you'll see my master plan to keep from making mud as I get my fingers in the blues and orange.  Good thing I have 2 hands!
Watch How to Finger Paint to Create an Art Journal Background on YouTube.
Not only was I using paint on my fingers, I was using Glitter Paste.  That sparkly goodness was smeared with my fingers to add a bit of sparkle to the background.
Where will I go with this next?  It may be a bit because I am loving this background just as it is.  I'll enjoy it in this state for a while, and when the muse thinks I am ready, I'll add more to it.  Want to see where it goes?  Get signed up for my newsletter and you'll be in the know!
Now you've seen my play, let's see yours!  Share what you're creating with us all in the Facebook group and be inspired by what others are creating! And be sure to leave a comment here to get entered in the monthly $50 gift certificate giveaway!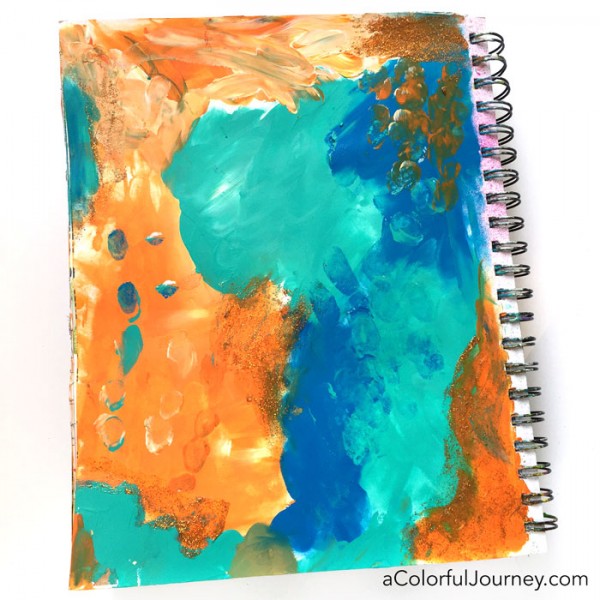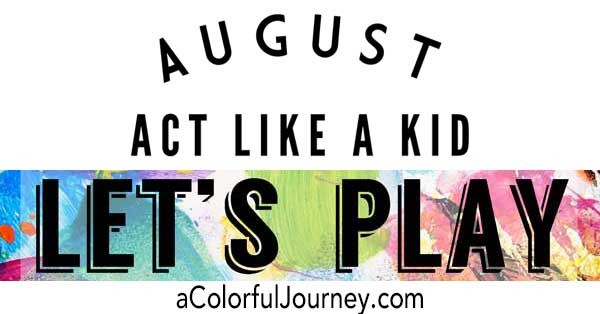 Want to see more Let's Play videos? You can find all the weekly posts here.
Congrats to Kristiina, last month's winner!