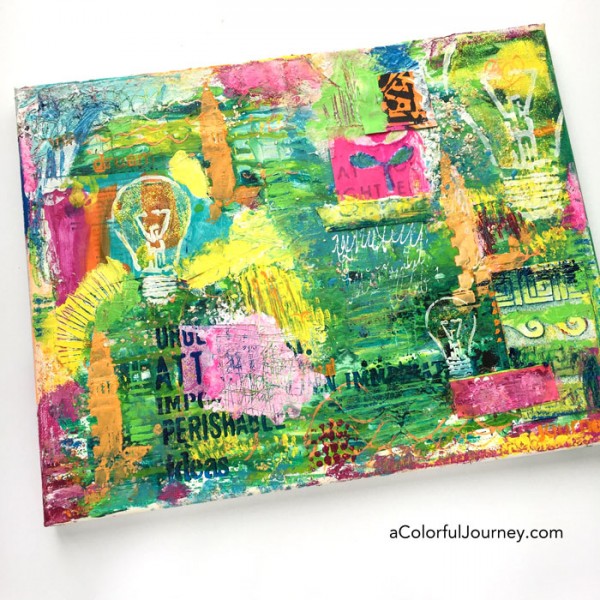 I loved the background that started today's play.  Loved it so much I wouldn't use it.  That love kept me stuck.  I didn't want to ruin it so I wouldn't use it.  Enough was enough. We had to break up. The affair was over. The love had to end.  But how?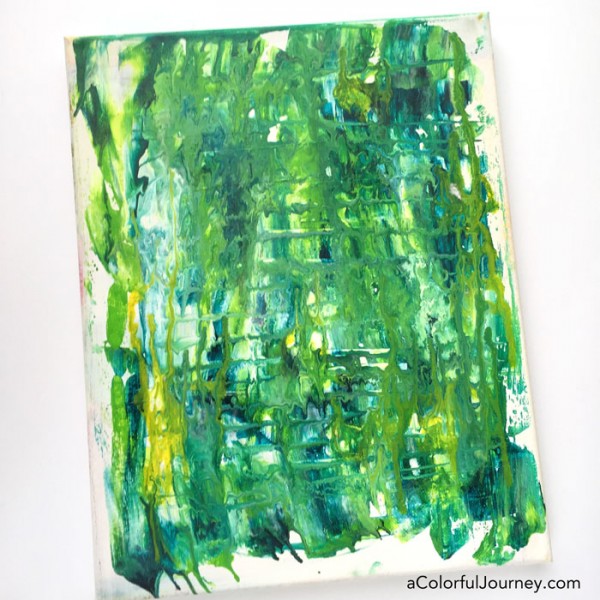 I threw the entire studio at the canvas.   Scraps of paper on my counter, bits of ribbon, glitters, pico embellishers, paint, paint, and more paint all added with abandon.
If it was within reach it was fair game…including the kitchen sink.   Well, that is just because I actually knocked it into the sink. Turns out when you let things pile up on the counters it is really easy to knock things over.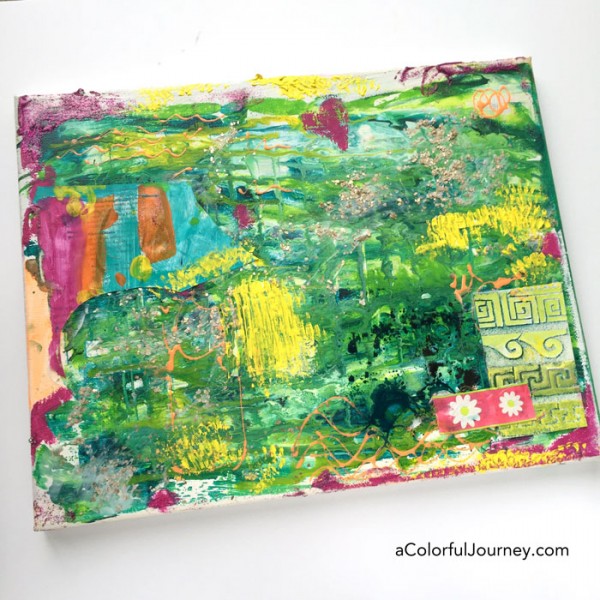 But after adding all that, the canvas called for more.  So I added bits of stenciling here and there with stencils like Mixed Media Mail.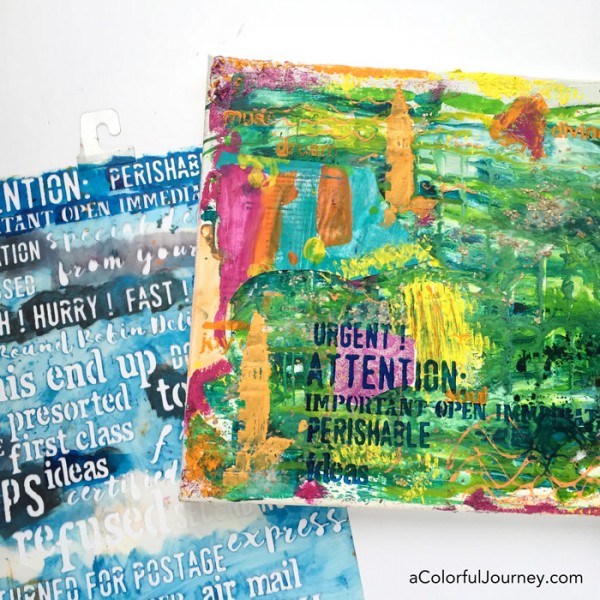 The relationship with this canvas had been going on for a long time.  So long that I don't remember when I made that green background.  All the time it has been in my studio means we had a lot of history together.
Now that I've changed it, this canvas and I are getting to know each other again.  A whole new affair, this time with more colors and glitter too!
Is it finished now?  Nope!  There is still plenty of fun and layers to come for this canvas!