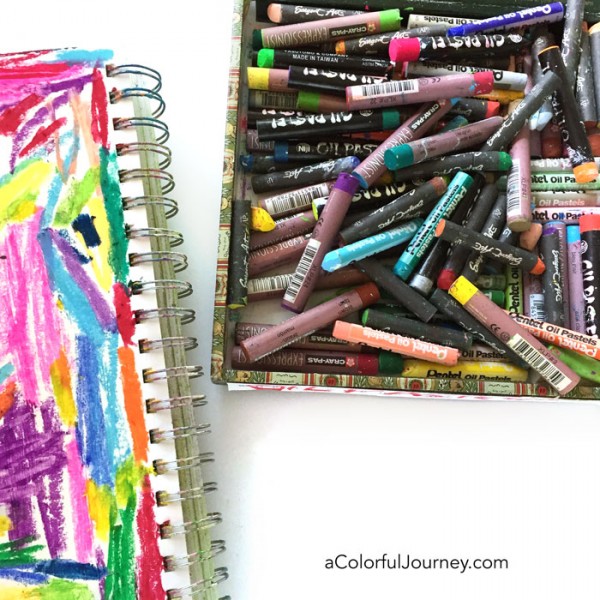 One of my favorite ways to let myself play is to act like a kid. After all, kids are the masters of play so it is no surprise that they are the inspiration for this month's Let's Play theme.
This miscellaneous box of inexpensive oil pastels created a scribbled background in my art journal.  The scribbling was loads of fun, but it's how I held the oil pastels that really brought out the kid in me.
What is Let's Play?  It's all about rediscovering the ability to play. Each month I share a specific strategy that helped me recapture the freedom and fun of play.  This month's theme is act like a kid. You can see more of the Let's Play series here.
Watch How I Scribble and Stencil in my Art Journal on YouTube.
This is not gallery hanging, museum-filling fine art.  This is play.  Fun.  Freedom.
The grown up mind might start asking, "What do you do with that?"  The playful mind might say, "Let's see where it goes".  Bet you can guess which one I listened to…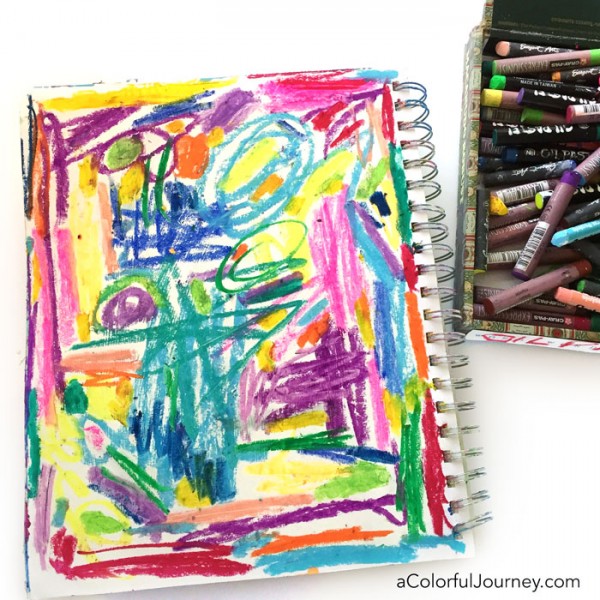 As I looked at it, there was just one word that came through loud and clear to me.   Play.  So I grabbed some alphabet stencils, the bigger the better, and stenciled it with black acrylic paint.
In the video, I share why I didn't start with the first letter as I used my Vintage Typewriter Alphabet stencils.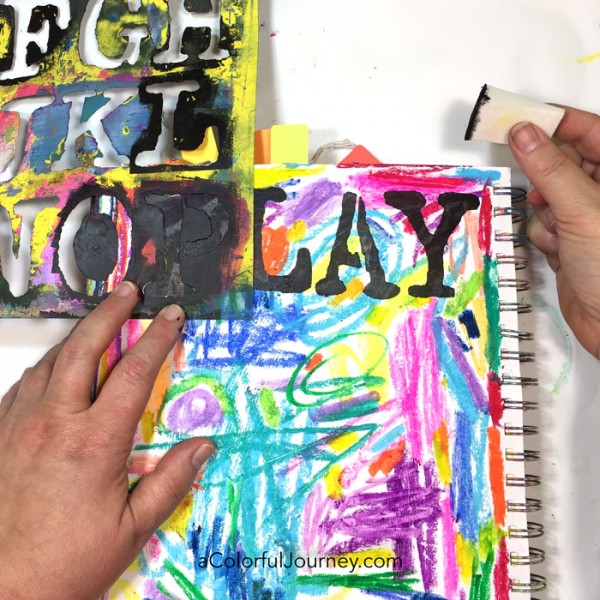 After seeing the play, right at the top of the page, a scribbly creative manifesto appeared.  I started with a couple of words from my Uplifting Words stencil, then used a Pico embellisher to add some scribble journaling.
And of course, I had to sign such an official document!  Naturally, there was an OOPS or two in here.  They fit right in to the finished page!
Now you've seen my play, let's see yours!  Share what you're creating with us all in the Facebook group and be inspired by what others are creating!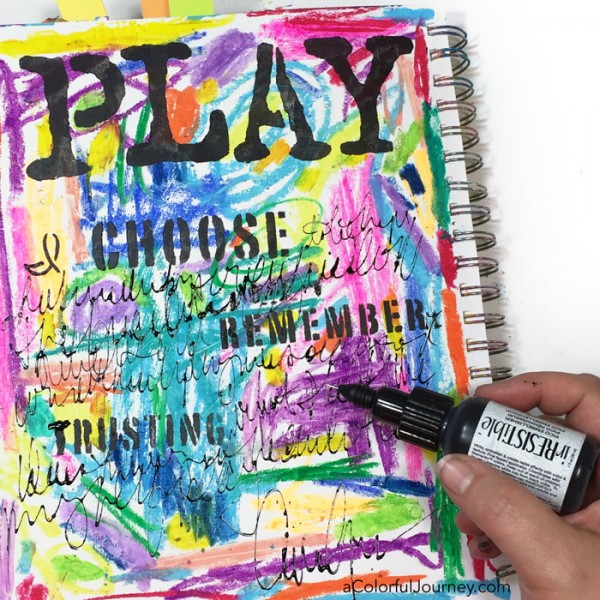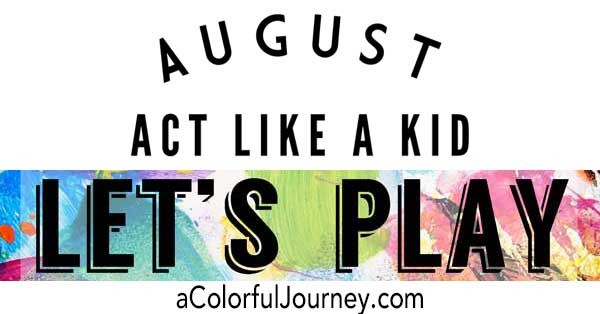 Want to see more Let's Play videos? You can find all the weekly posts here.
Sharing your play:   I, and a whole bunch of others, would love to see what you're creating!  We're sharing it in the Facebook group called A Colorful Place to Play. Why Facebook?  I've listened to your feedback about how and where you'd like to share your play instead of the link parties.
Monthly giveaways:  Leave comment on any (and all for more chances) of the weekly Let's Play blog posts to be entered and one winner each month will be chosen by random.org.  Want more chances to win a $50 gift certificate to DickBlick.com?  Pin any of the images from the page or share about it on Facebook- then come back and leave a comment telling me what you did and you can have more chances to win! Giveaway closes the Sunday, September 4th at 11 pm EST and the winner will announced on the blog the following Monday.
Congrats to Kristiina, last month's winner!