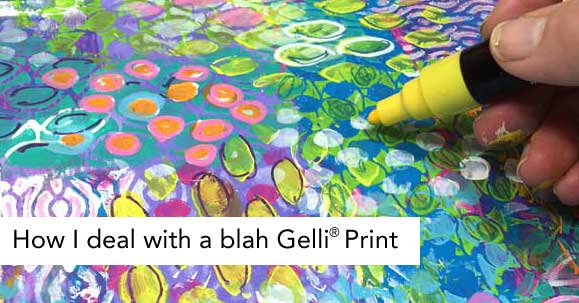 Ever have a Gelli print® that leaves you feeling blah?  The kind that are fine or okay…that is such a so-so place to be. I don't like so-so.  So what do I do?
I say O.O.P.S. This Outstanding Opportunity Presenting Suddenly was loaded with opportunity.  If I didn't care about it, I was free to just play with absolutely no worries about ruining it.  After adding layers of painty pattern with my new Layer Me stencils, I fell in love with that paper!
Want to win all 3 of my newest stencils?  I've got a giveaway happening (but it is ending very soon!) and you can find all the details (and how to get a total of 6 chances to win) here.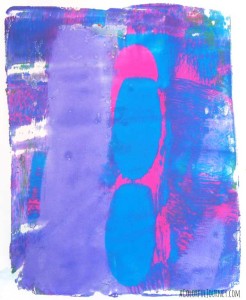 This is the blah Gelli print® where I started.  It isn't much now, but it turned out to be the best background for me to add layers of pattern.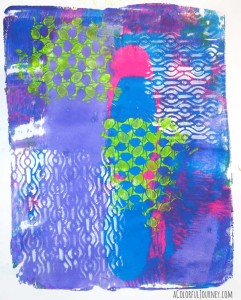 This is just 2 layers…but after a bunch more it became very interesting to me thanks to Pebbles, Connected Eyes, and Iron Grate.
When stenciling, I often get messy.  I use lots of paint just so it runs under parts of the stencil.  I like that look, especially when building up layers.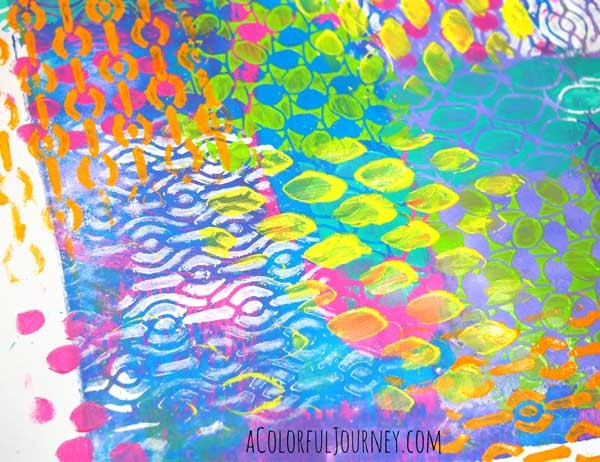 I took various Posca pens to the page and began coloring in some shapes, tracing others, and followed my impulses to embellish where ever it struck my fancy.This is how an impatient person like me doodles.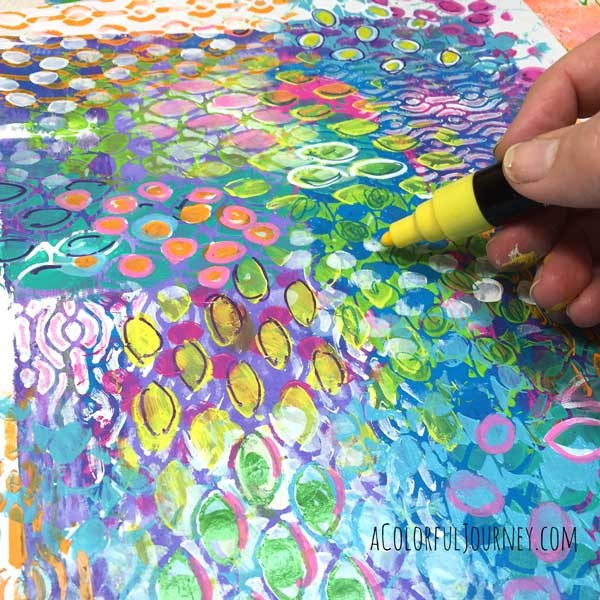 The end result?  A big smile on my face and a very busy, patterned paper. I can't wait to cut it up or rip up into pieces for a page in my art journal!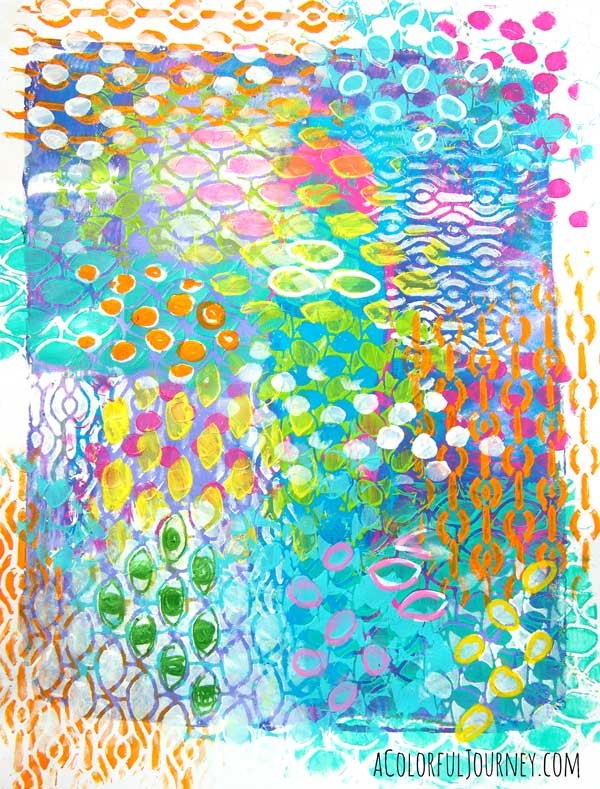 Here are the supplies I used. Some of these links are affiliate links which means I get a small percentage. It doesn't cost you anything extra and you are helping me keep this blog and my videos ad free! Thank you- I don't like ads any more than you do!