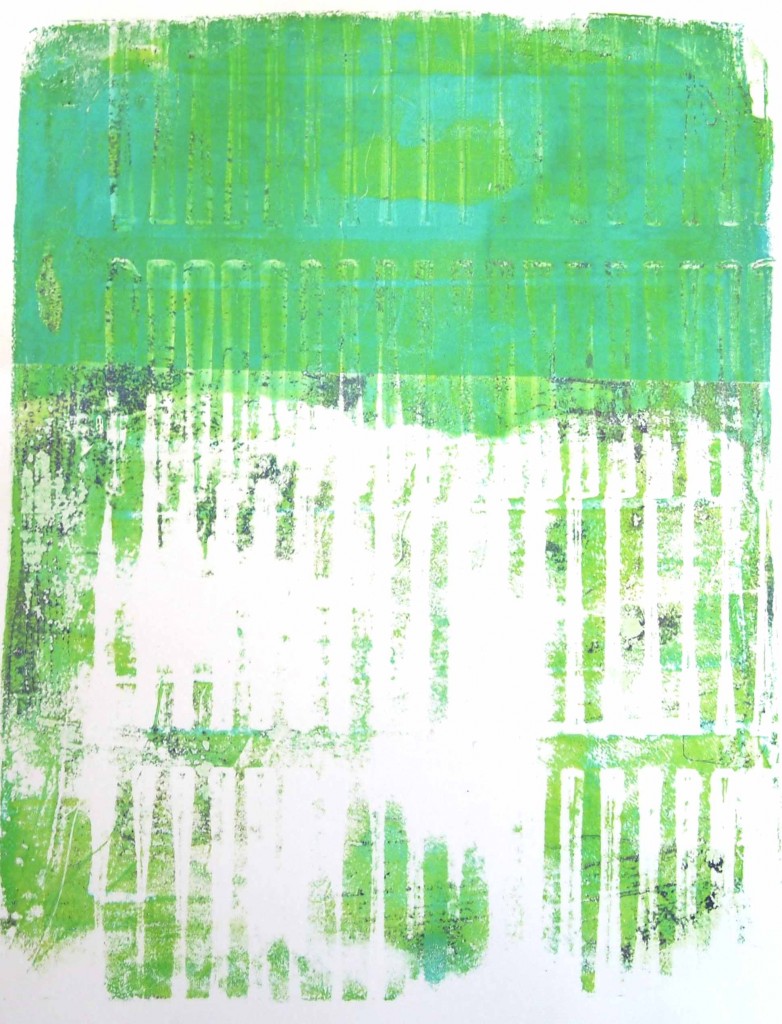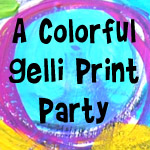 A ping pong ball, a ruler, a bottle of bug spray, a wine glass, packaging from a set of oil pastels?  Yes.  Really.  The ping pong ball was a bit messy but I did like the result.  That is what I used with the Gelli Plate
today (and a few other items).  I decided to find stuff from around the house to make some prints today.
Warning: This is rather addictive and leads to squeals of glee when boxes arrive with funky packaging which does alarm the children!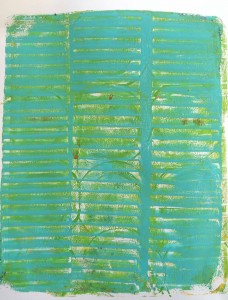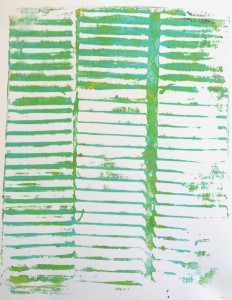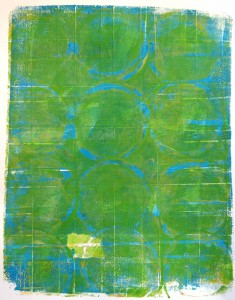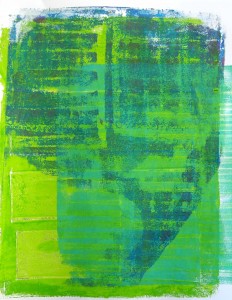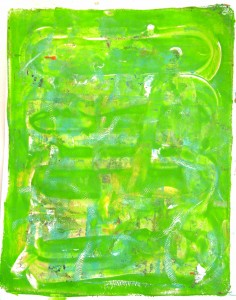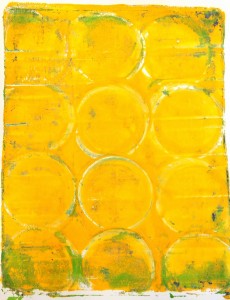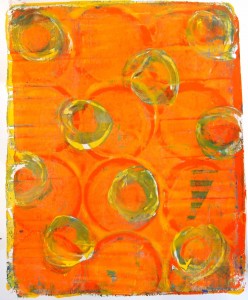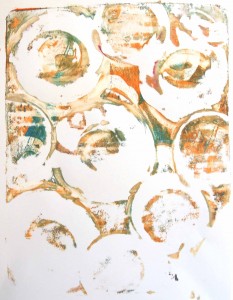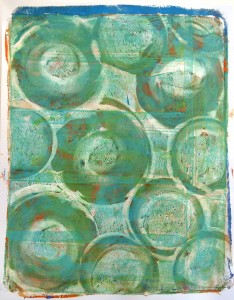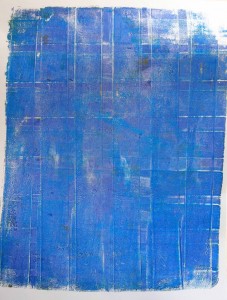 So now it is your turn to share any of your Gelli creations from prints to finished projects!
Link up your Gelli Plate blog posts, flickr page, YouTube videos – it is all welcome!  New posts or recent posts are welcome!
Add a link back to the party so others can join us too!
Leave a comment on at least 2 other links from the party.  You know how wonderful kind comments encourage us creative types!
Participate as many times as you want- just be sure it relates to the Gelli Plate.  If you notice your link deleted it is because it didn't have a thing to do with the Gelli plate and that is what we're celebrating here!