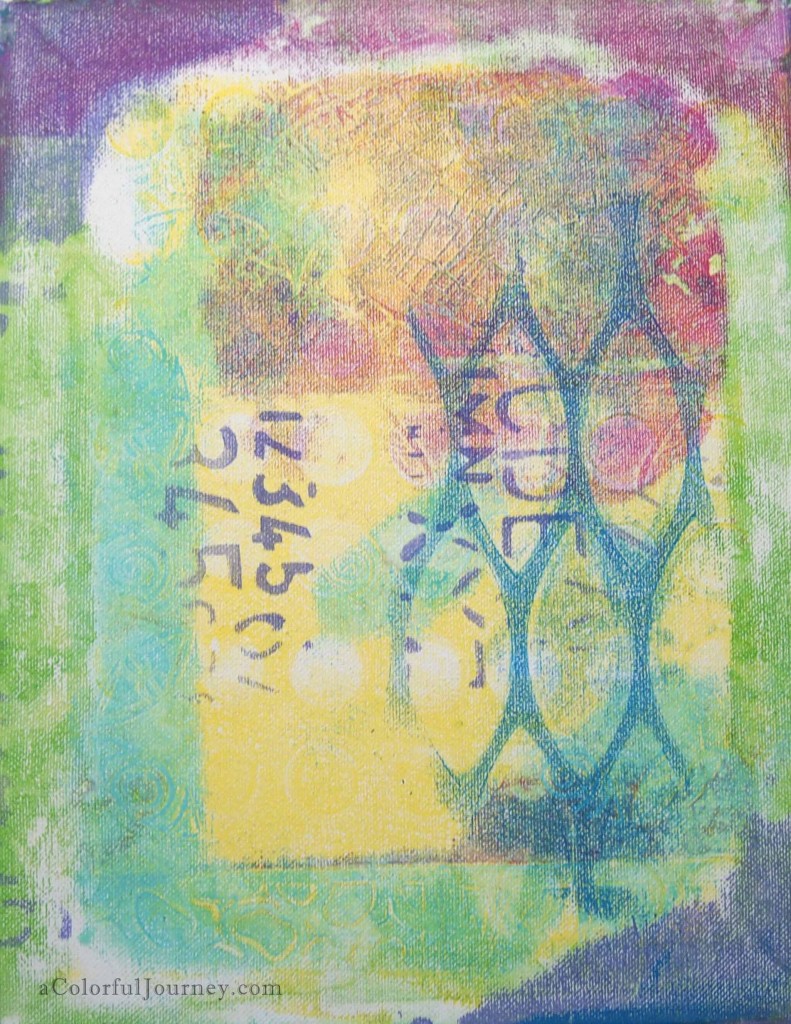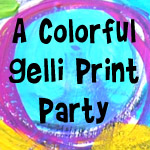 It's day 4 of the party!  So glad you are here!  I've been asked what kind of paper I use and it is whatever I have.  In these videos it has been cheap cards stock from the office supply store.  I will use old book pages,scrapbook paper, deli paper, really anything!  The paints I use are Amsterdam
– they are affordable, come in colors in I like, and stay wet for me on the Gelli Plate
better than several other brands I tried.
In the video I create 3 canvases at once.  I use more paint on the Gelli Plate
when I am using canvas or fabrics compared to paper.  Here is how each canvas progressed.  I am putting all 3 of them on the blog as proof that is doesn't always go the way I'd like.  There is one I am very happy with, one that is okay, and one that needs a lot more layers for me to like it at all (but I am not tell which is which)!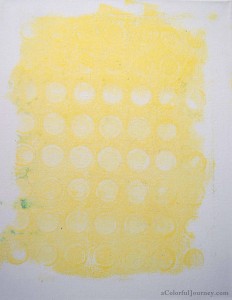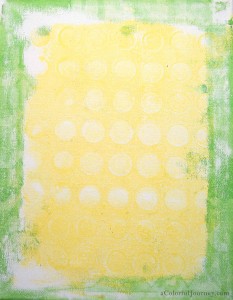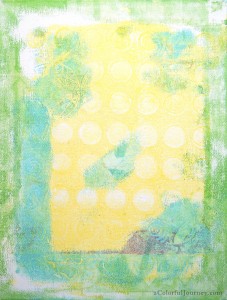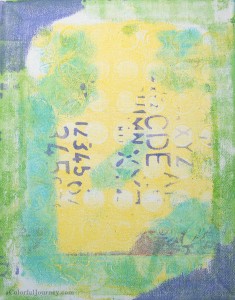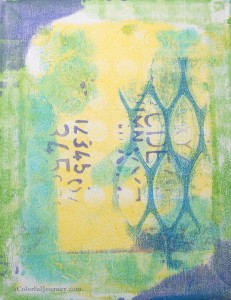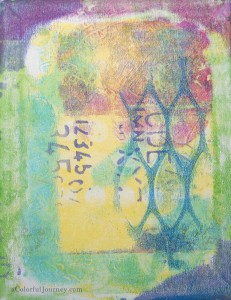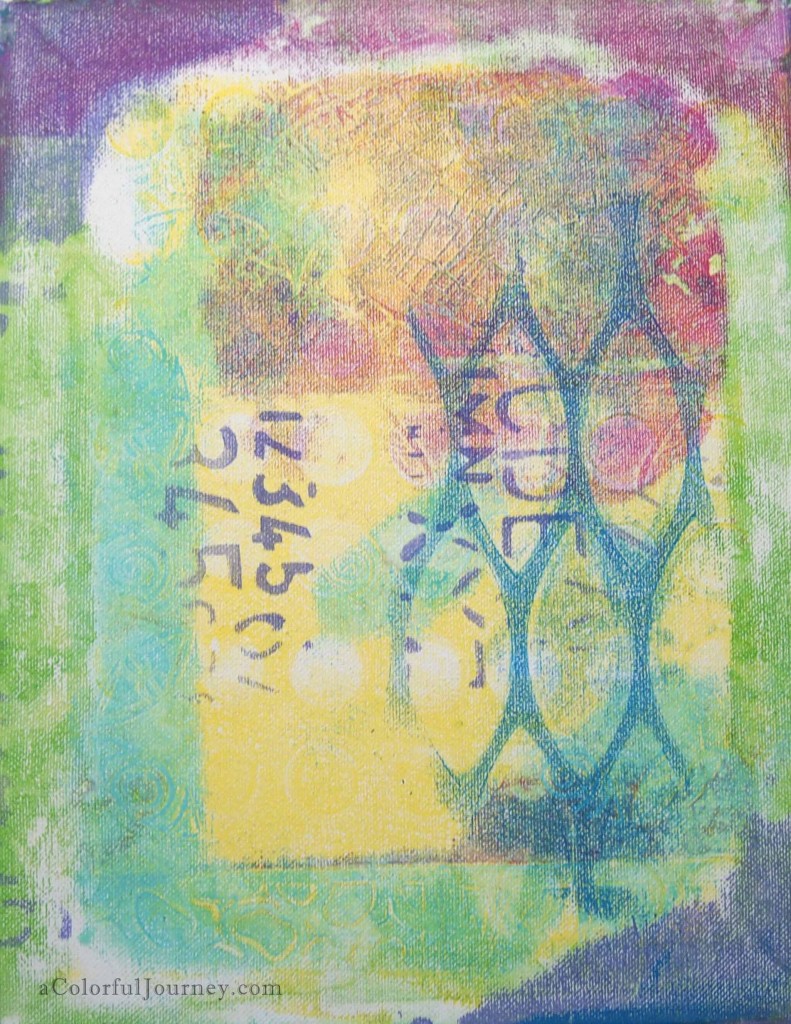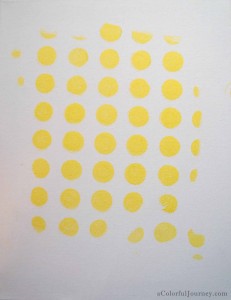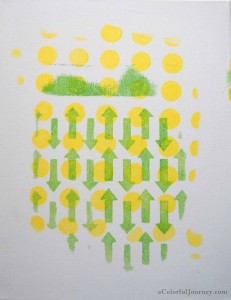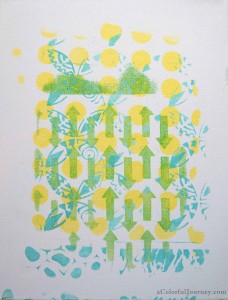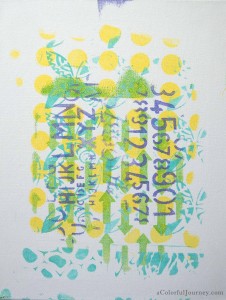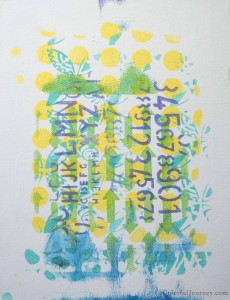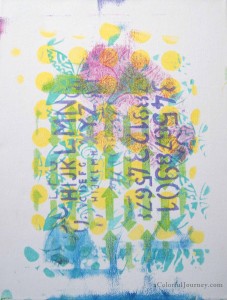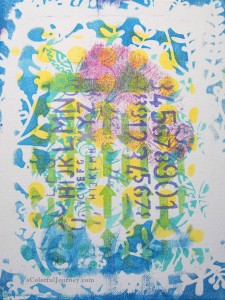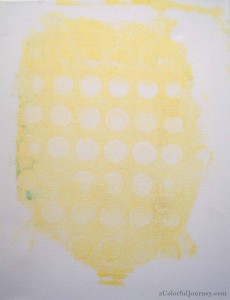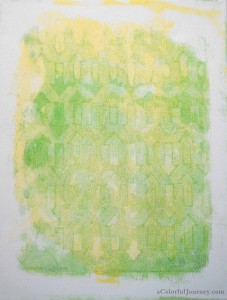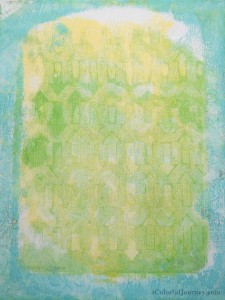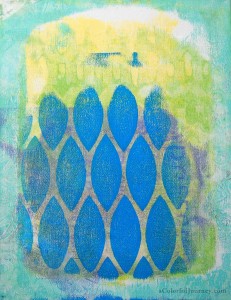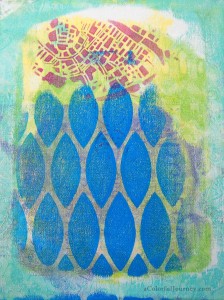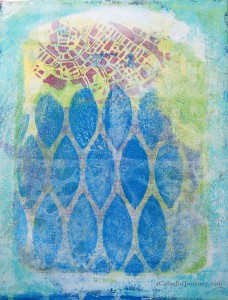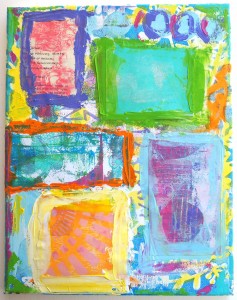 Here's the middle canvas in progress. I collaged on various Gelli print papers and added paint.  I have a couple of ideas for this but we'll see which one my muse likes the best…
There are stencils from Crafters Workshop, Artist Cellar, Stencil Girl and Prima used on these canvases.
Have you had a chance to check out all the great Gelli-ness that has linked up?  I am blown away by all the creativity!  There is still time for you to link up your prints and join the party!
Link up your Gelli Plate blog posts, flickr page, YouTube videos – it is all welcome!  New posts or recent posts are welcome!
Add a link back to the party so others can join us too!
Leave a comment on at least 2 other links from the party.  You know how wonderful kind comments encourage us creative types!
Participate as many times as you want- just be sure it relates to the Gelli Plate.  If you notice your link deleted it is because it didn't have a thing to do with the Gelli plate and that is what we're celebrating here!