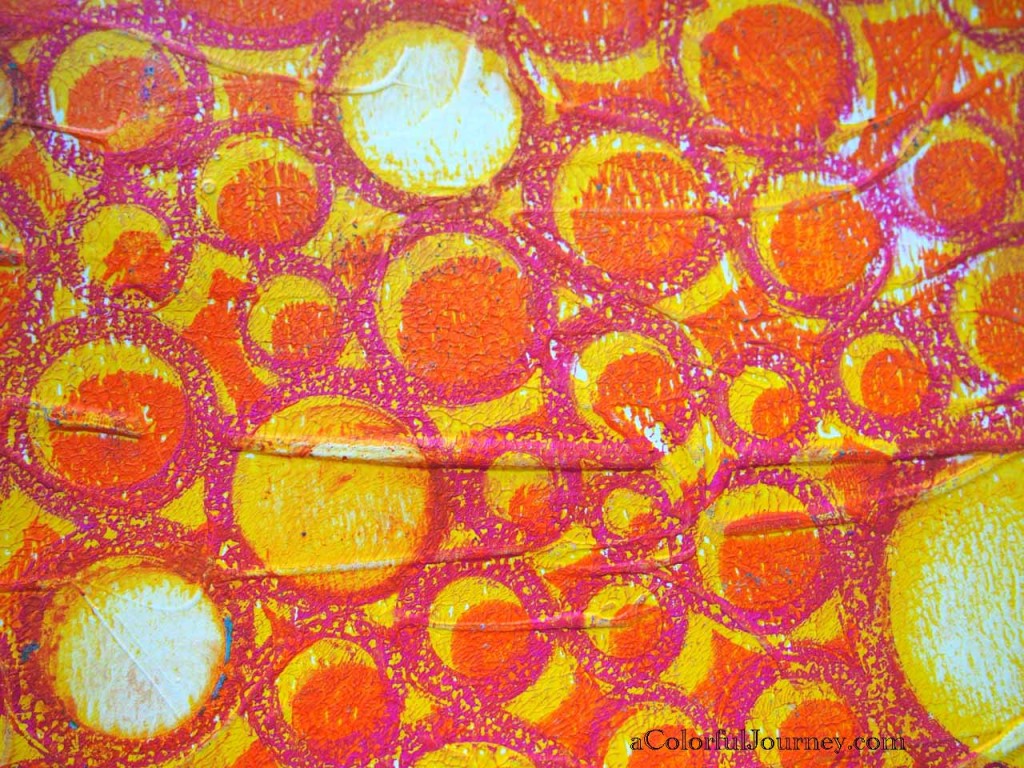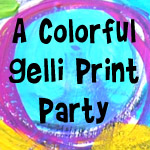 Welcome to July's Colorful Gelli Print Party!  At long last it is getting hot here, just like summer should.  In honor of that beautiful ball of golden happiness I'm playing with hot colors making a page full of my own little Suns!
You can watch the video on YouTube here.
You can do a messy layer of gesso, a neat and tidy and smooth layer of gesso, or something in between but you need a layer of gesso.  The gesso layer is very very very, did I mention very, important for this technique!  I used a heavy watercolor paper because that is what was around.  I love the extra texture it added. I used a Catalyst blade (size 30 #6) to spread on the gesso.
I'm using the 12×14 size Gelli Plate today but this will work with any size plate.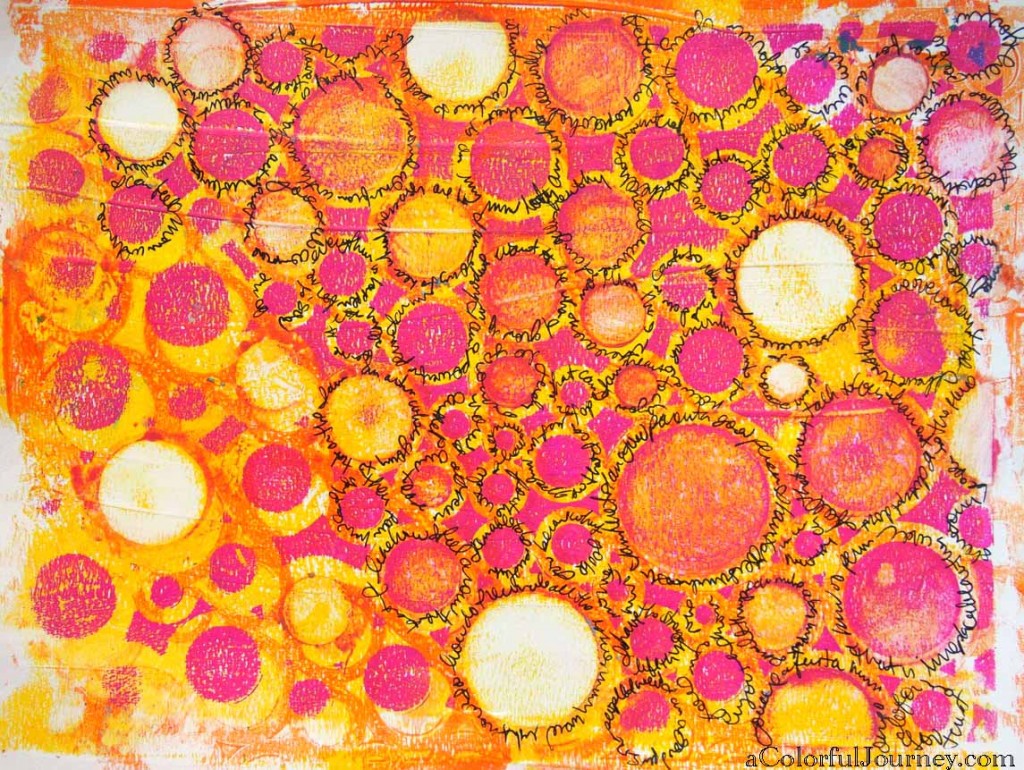 Both of these prints were made with the same stencil, Random Circles by Mary Beth Shaw at StencilGirl Products.  One of the things I love about using stencils with the Gelli Plate is that you can get so many different looks with the same supplies. One print has me thinking about the hot summer sun and the other bubbles surrounded by journaling.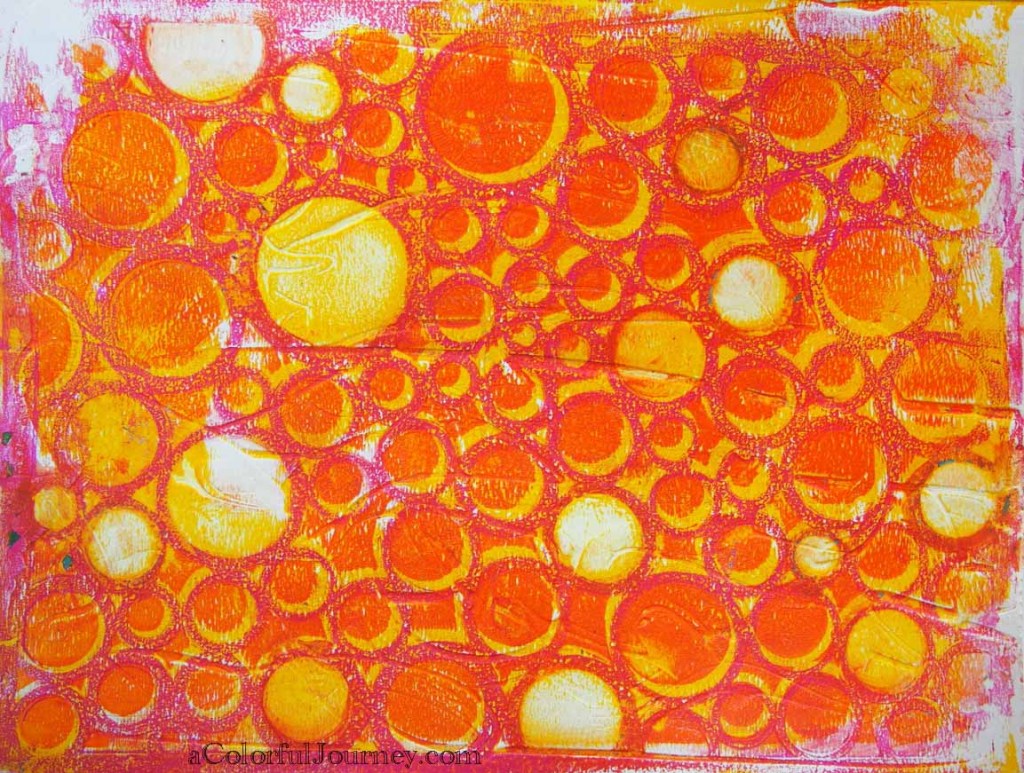 Sharing the fun with Creative Every Day, Inspire Me Monday, Make it Monday, Mandarin Orange Monday, Create Daily, Anything But a Card (get messy) and Be Inspired.
Thank you to everyone who linked up for June's party.  There were so many great ideas for tools, prints, and projects linked up!  If you missed it, you can see it here.  Now on to this month's party.  It is open all month!
Link up your Gelli Plate blog posts, flickr photos, YouTube videos , any online media you're using to share your work– it is all welcome!  New posts or recent posts are welcome!
Link to a specific blog post or flickr page or YouTube video or other source that way people can easily find your Gelli goodness.
Add a link back to the party so others can join us too!
Leave a comment on at least 2 other links from the party.  You know how  comments encourage us creative types!
Participate as many times as you want- just be sure it relates to the Gelli Plate.