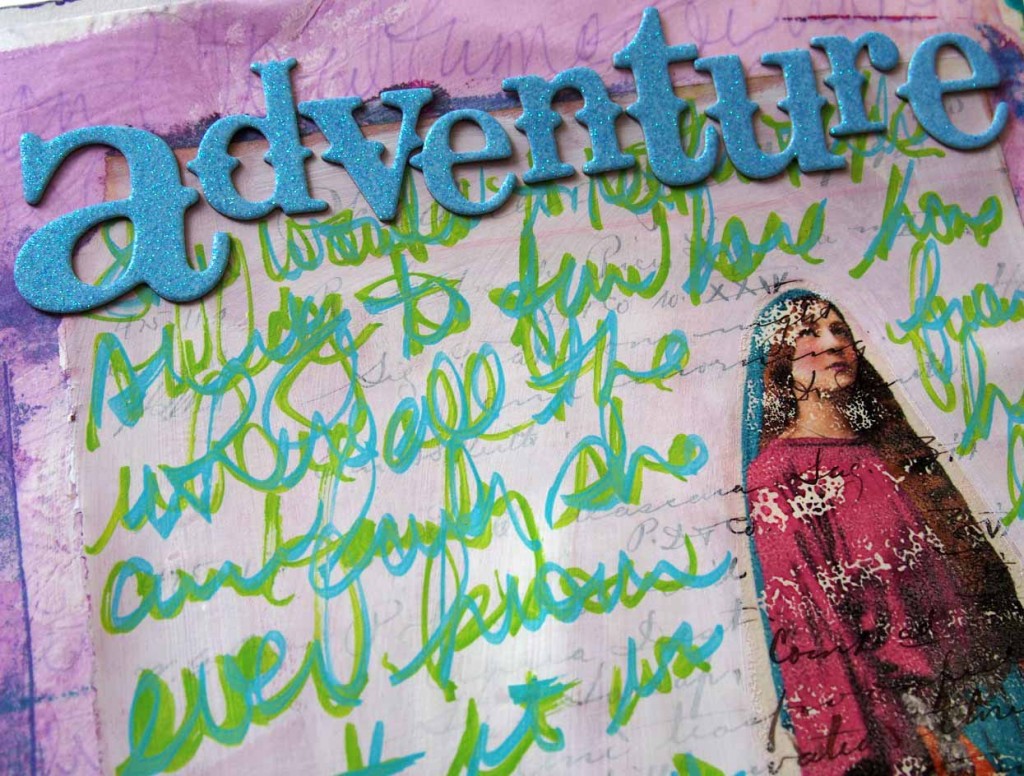 I am so thankful for challenges- well art challenges that is…I have been working on an upcoming workshop and my brain became a bit fried doing all the non-art behind the scenes work.   I was feeling stuck and every decision felt like a life altering decision.  The Summer of Color rescued me!  How?  I'll show you!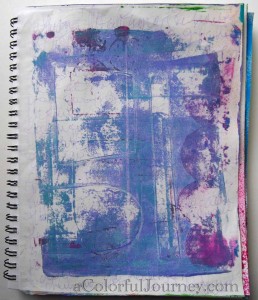 This week's colors are purple and green so that was one decision made!  I had a mission as I searched through my art journals which led to me finding this background made from Gelli printed deli paper from who knows when- felt right as soon as I saw it.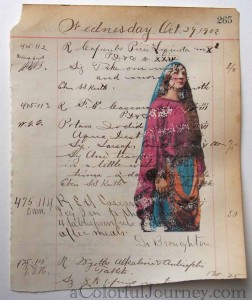 I was on a roll making decisions!  This paper I experimented on called to me so I knew it had to go into my art journal. Another decision made! I've been playing around with Lesley Riley's TAP

(Transfer Artist Paper) and digital images from HiddenVintageStudio's La Vie Boheme.
Always loved the look of transfers but I never had the patience.  TAP to my rescue! It quickly and easily gave me the imperfect (it could have been perfect but I wanted imperfect- shocker)!  I even have a giveaway coming next week related to TAP- so be sure to stop back on July 3rd and check it out.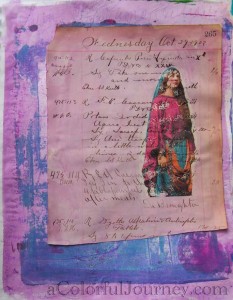 I glued her down and used some very watered down purple paint to tint the paper.  Since there was extra I darkened up the background too.  Why waste the paint!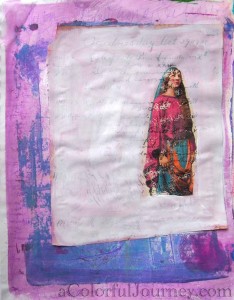 Before I realized it I was back to normal and able to easily make artistic decisions.
Her story had to be added to the page but where?  A thin layer of gesso let the words underneath peek out but to fight with the words I will add on top.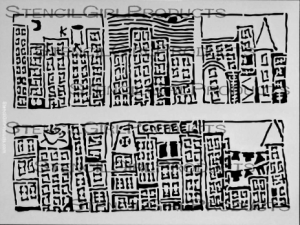 As I thought about her story, how she left her home unexpectedly , Jamie Fingal's City Stencil at StencilGirl came to mind.  The buildings in this stencil remind me of cities in Europe- they felt like her home.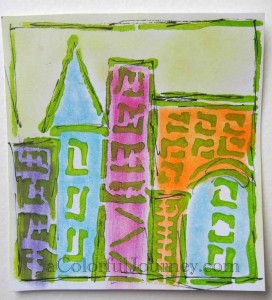 I almost got stuck trying to decide on what color to use with the stencil when the challenge saved me- I needed green!
I didn't want to use the whole stencil, so I didn't! I just picked one part that spoke the loudest to me.  A quick swipe of PanPastels and suddenly I had color.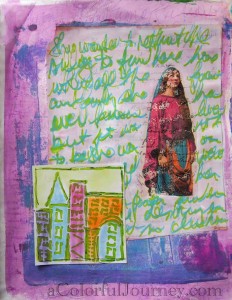 Using 2 of the new Liquitex paint markers I wrote her story.  Turns out I am not a natural story teller.  Going to have practice that skill!  It really isn't a coherent story which worked out for my sloppy scribble writing but the colors were wonderfully opaque with paint the flowed easily.
But she needed more for me to be happy.  This page sat for a while until an idea popped into my head. She needed a title and a touch more purple and green. I used up brads and letters I had been hoarding! Bonus!
Thank you to all the hosts of challenge blogs out there who help keep me from getting stuck!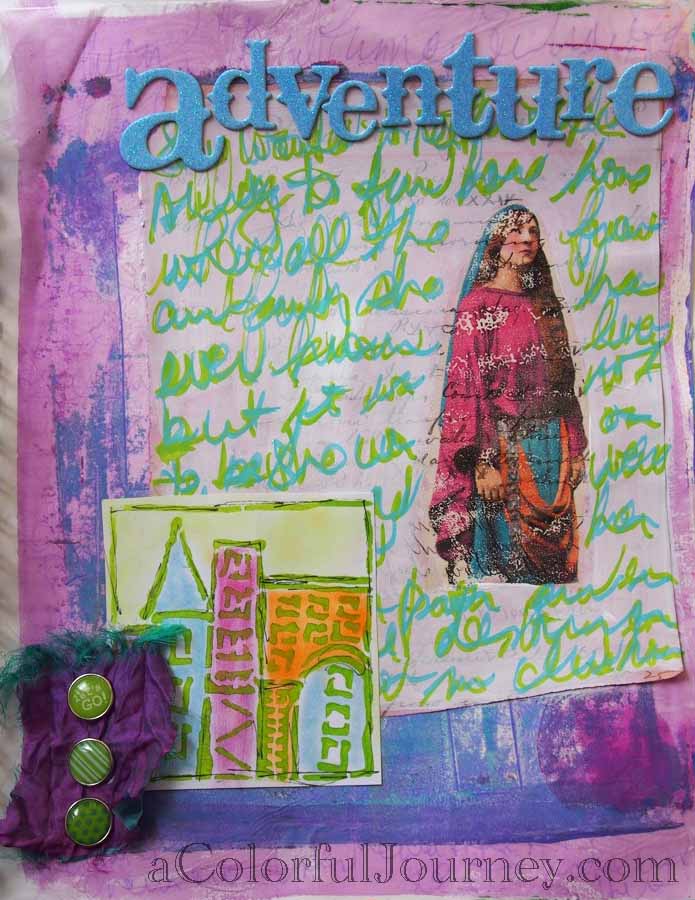 Want more creativity? Check out The Summer of Color, Paint Party Friday,  Art Journal Every Day,  Through the Craft Room (anything goes) and Creative Every Day.