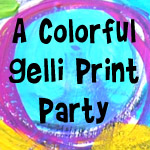 The July Colorful Gelli Print Party is almost here!  It'll be here on July 1st with a new Gelli Plate video.  I am blown away by all the creativity in this month's link party. I just had to share!  You can see the full blog posts for each photo by clicking on their names.
There is also a fabulous giveaway over at StencilGirlTalk!  A Gelli Plate and 10 stencils! The deadline to be entered is Thursday at 11:59pm (Central time)- hurry over and leave a comment there to win!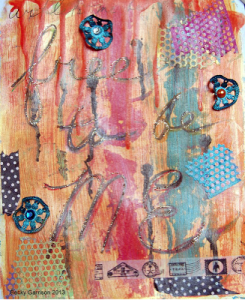 Becky G. let go and played instead of worrying about "perfect".  I could feel the joy when I saw this page!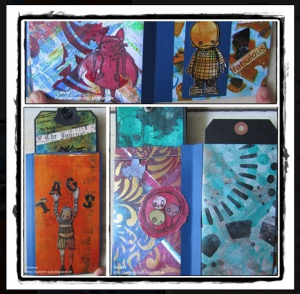 Suzanne has made a fun tag booklet using her Gelli Prints.  Click over to her blog to see the entire tagbooklet.  She also has another great book using Gelli Prints here!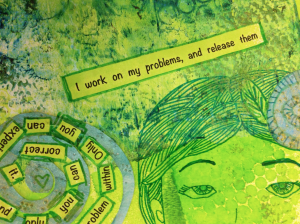 Chandra started with a Gelli print and added more color on top with spray inks!  You can see what the print looked before and after the spray ink as well as her wonderful art journal spread.
The Gelli Plate and Daisy Yellow's Index Card a Day Challenge are perfect together! Check out Jane's index cards!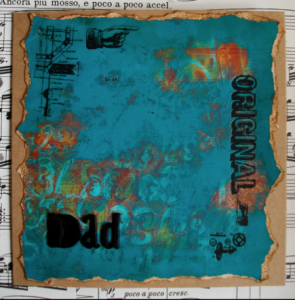 Check out the way Allison's got layers peeking out in her print!  Love the mystery! She has another great card using eyelash yarn on her blog too!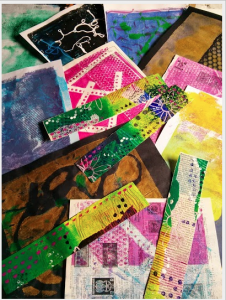 Gillian is on her way to 101 Gelli prints! She is committed to playing- you can read all about it here. She also experimented around with using masks here.  You can read all about her process and how she hit some obstacles and pushed through them!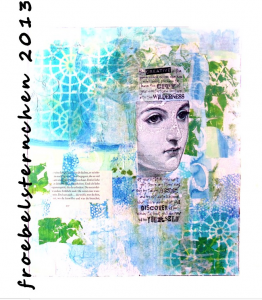 froebelsternchen has created such a soft floating feeling with her Gelli prints!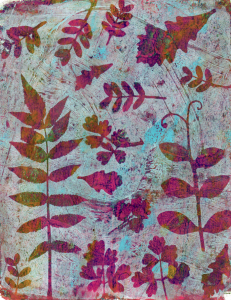 Marsha's got magic happening with leaves and her Gelli Plate! Stop over and see her other prints too!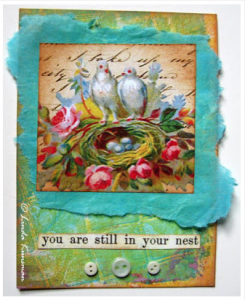 Linda's making ATC's with her prints.  She has more great ATC's over on her blog!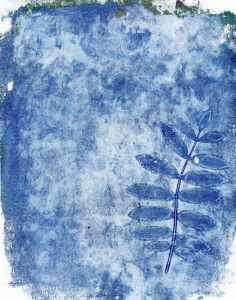 Marsha's making amazing ghost prints and using her Gelli Plate on fabric- check out her other leaves too!