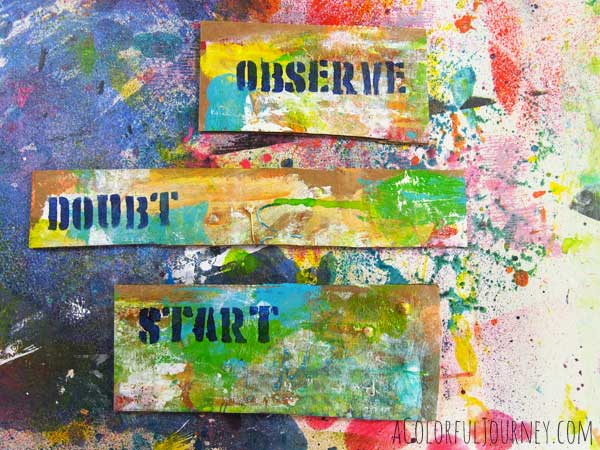 I went too far.  I was just playing around on cardboard and was really becoming very very happy with what was developing.  So I kept going…and then I went too far. Does that ever happen to you?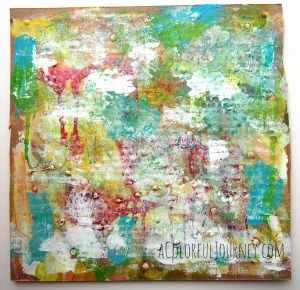 Was that a mistake?  Nope, not at all.  It was an Oops, an Outstanding Opportunity that Presented Suddenly.  The gift came directly from me not loving this anymore.
Yes, not loving it is a gift!  There was no stress about ruining it.  I didn't care because I didn't love it.  And that meant I could just play and enjoy.
Now I have more words to use in my mixed media play and still plenty of cardboard left over for whatever else strikes my fancy.
Watch  Oops…What I Did When I Went Too Far on YouTube.
Verbage stencil is available here.
Luckily, I have a camera and one of the early stages is loaded with fun drips so it is the next Spark of Art-spiration.  What's that and how do you get one?  Sparks go out to my newsletter friends.   Find out all about Sparks here and get one now!
And there's still time to get in on the 21 Secrets Workshop giveaway-  all the details are here!