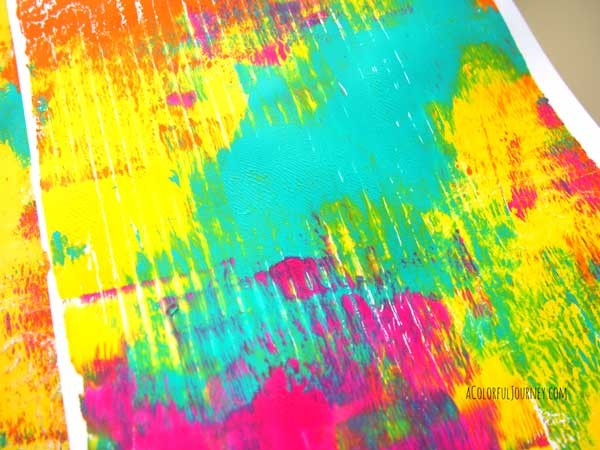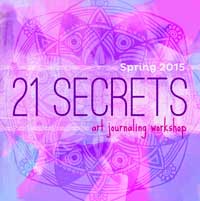 Art journaling is one of my favorite ways to let myself play.  Thanks to Gelli printing, I have a rich and colorful place to start any time I want and you can too!  I'm sharing 4 new videos showing how to make colorful Gelli prints in 21 Secrets Spring.  Thanks to the very generous Hali and Connie I have 2 of these to give away!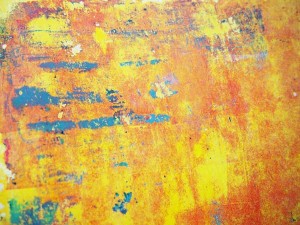 For those brand new to the Gelli Plate, or just plain curious about how it works, I have a getting started video that covers all the basics.  This print is from the getting started video.  All that texture, all those layers of color came up in just one pull.  Really!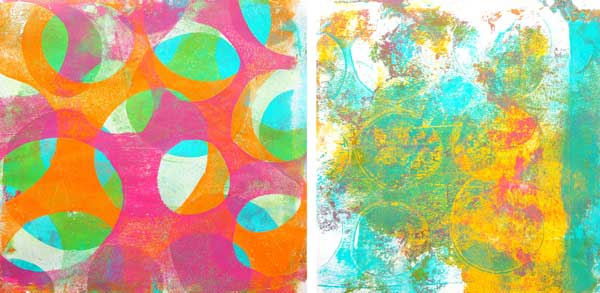 It's magical to me how radically different prints can be when made at the same time.  And I'm sharing how to quickly make these.
There are 2 more videos in my portion of 21 Secrets Spring but I'll let those be a surprise on April 1st when 21 Secrets is released.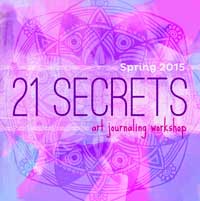 New to 21 Secrets? There are 21 different artists who have each created an art journaling video tutorial  and pdf.  And it is all downloadable!  Connie and Hali have all the details and information here.  You can find out about all of the wonderful teachers and each of their workshops and more!
Now on to the giveaways! I'm giving one to a randomly selected newsletter subscriber.  Current subscribers don't need to do a thing – you're already entered!  Not a subscriber yet? No problem, sign up here.   Just be signed up before my next newsletter goes out on Sunday, March 1st.
I'm giving another one away to one randomly selected person who comments on this blog post! Be sure to leave your comment by Thursday, February 26th at midnight EST.  I'll announce the winner on Friday the 27th. Want another chance?  Share about it on Facebook, or Pinterest, or Twitter (you get the idea) then come back and leave a comment telling where you shared for extra chances!