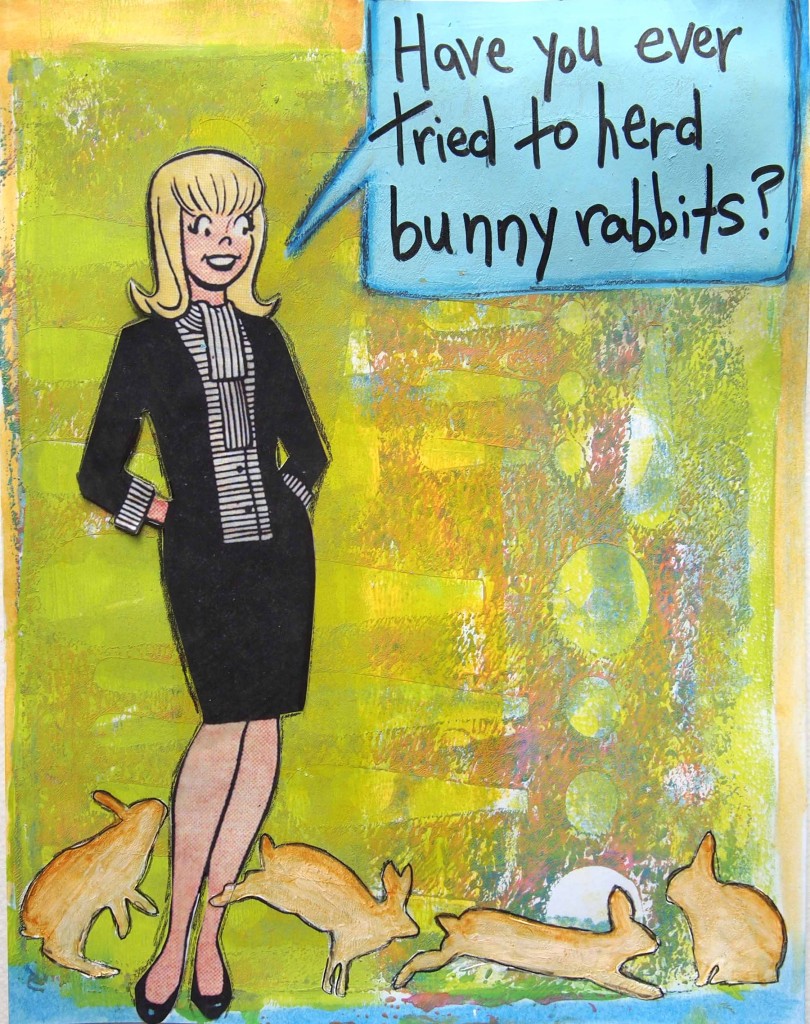 I had a plan for this Artsy Fartsy Friendly Fun challenge.  Maria McGuire and I are using the Gelli Plate, oil pastels and a die cut.  Pop on over to her blog to see what she created!
I was so proud that I had a plan.  I knew exactly what I was going to create for this challenge.  It involved fabric.   It was a great plan.   Things don't always go as planned and this was no exception.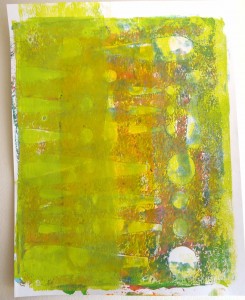 I thought I was going to use some of the fabric I printed…nope.  This scrap paper that I cleaned my brayer off on and picked the last bits of paint off the Gelli Plate yodeled, yes it yodeled, to me so this is where I started.
It was in the last part of the video.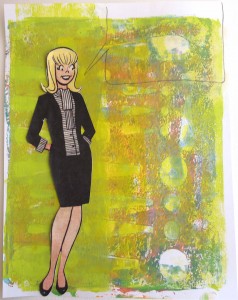 I grabbed one of Sherrie JD's fabulous Pulp Dreams digital goodies I had printed a while back.  One thing I love about digital is you can print it any size you want!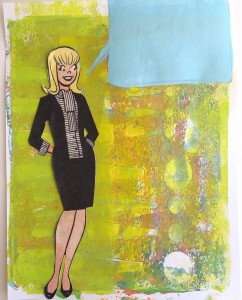 I painted in the speech bubble.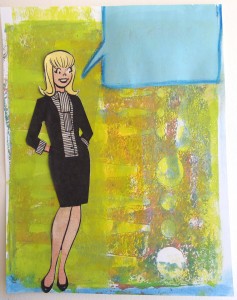 A touch of blue oil pastel here and there.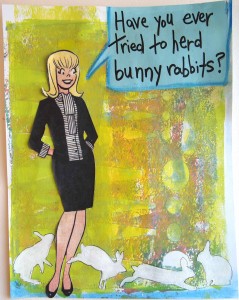 Lately,my life has felt like I have been herding bunny rabbits.  Cute and friendly but not very obedient and can scratch at you if you don't handle them correctly…so I reached for Tracie Lyn Huskamp's bunny stencil.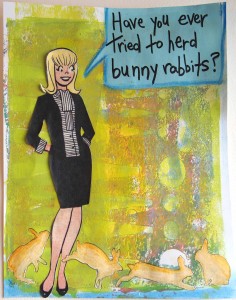 The white was just too plain for me so I reached for my Twinkling H2O's.  These are totally risk free on the paint because if I didn't like it I could just use a wet brush to wipe them off.   I went a bit light the first time over it so I easily added a bit more on the backs of the bunnies.  Twinkling H2O's are so forgiving!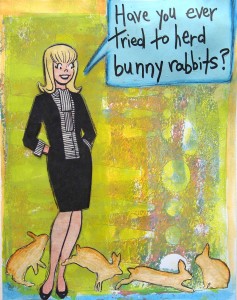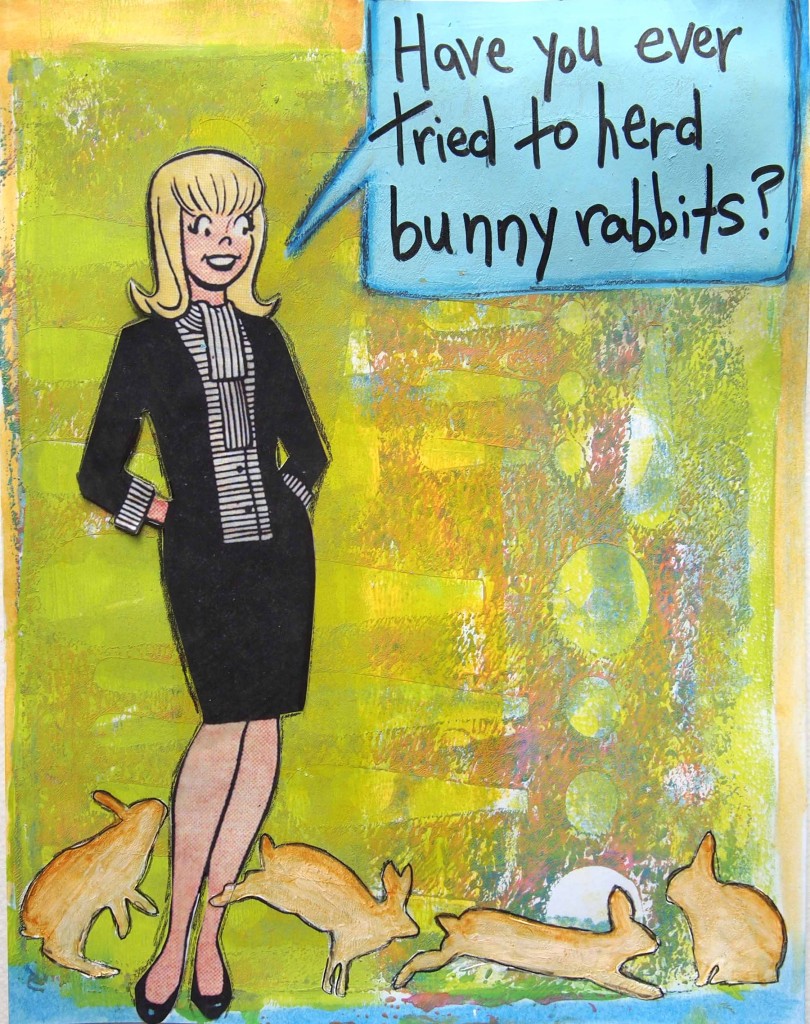 A few finishing touches and my art journal page was complete!
As this week unfolded I continued to think about the  security prompt from Fall Fearless and Fly.  My sense of security too often comes from a sense that I am in control of what happens.  The reality is I only control how I respond.  These bunny rabbits I've been herding have really taught me a lesson because some bunnies that I thought were cute and wonderful turned on me unexpectedly.  Not a great feeling but I will master the art of herding bunny rabbits…
I know this is going to be a great week! Why? Because of all the fabulous creativity in it!  Check out Maria's take on the Artsy Fartsy Friendly Fun challenge, Fall Fearless and Fly, my  bunnies begged me to do them in orange to be a part of Mandarin Orange Monday, Creative Every Day Month, and Inspire Me Monday!