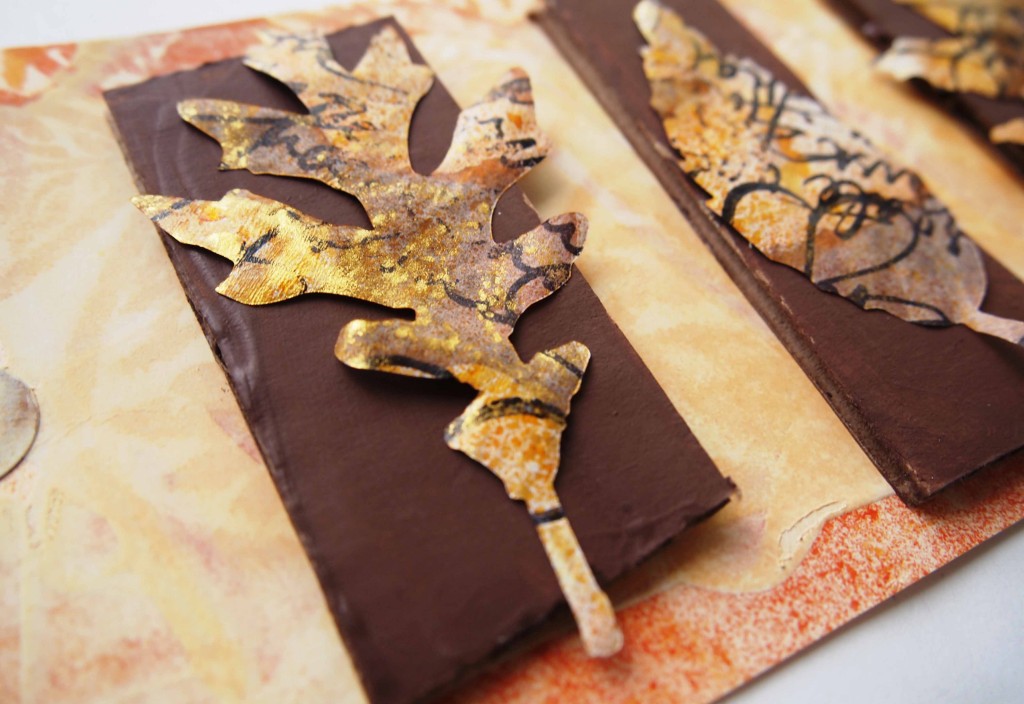 I had a visitor yesterday, a cute fuzzy squirrel!  He sat up there chewing on a nut and I managed to snap a photo through the window but the second I opened the door he scattered.   I managed to get the message he brought:  Enjoy the moment (and if you try to hard to capture it you'll miss the moment).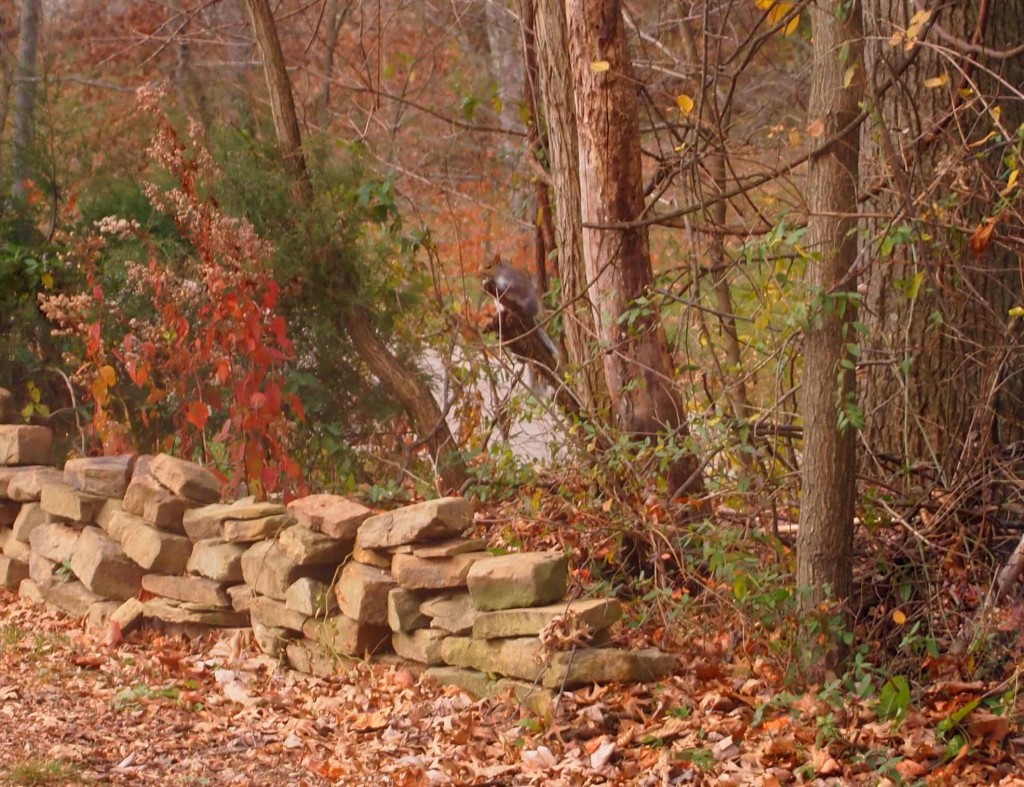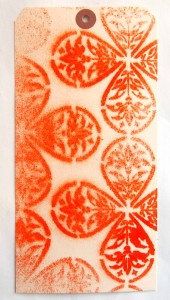 Browns, yellows, and orange aren't my usual color choice but the squirrel inspired me!  I used Jessica Sporn's Medieval Leaf Motif Stencil and Terra Cotta Adirondack Color Wash.  You'll be seeing more of Jessica's stencils soon!  I'll have the details about it next week!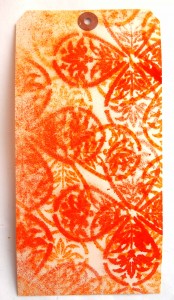 I randomly put the stencil down again and used Butterscotch Adirondack Color Wash.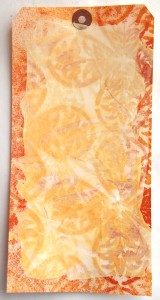 Using a palette knife I slathered on some gesso.
Deli paper that I had been messing around with became food for my Sizzix machine and out came 3 leaves.  The machine was still hungry so I fed it a bit of brown felt.
It was way too much pattern when I put the leaves on the tag – so cardboard to the rescue!  A quick painting with brown ( the least used color in my studio) and I had a way to get the patterns to become friends in the spirit of Thanksgiving.  A felt leaf became the ribbon substitute.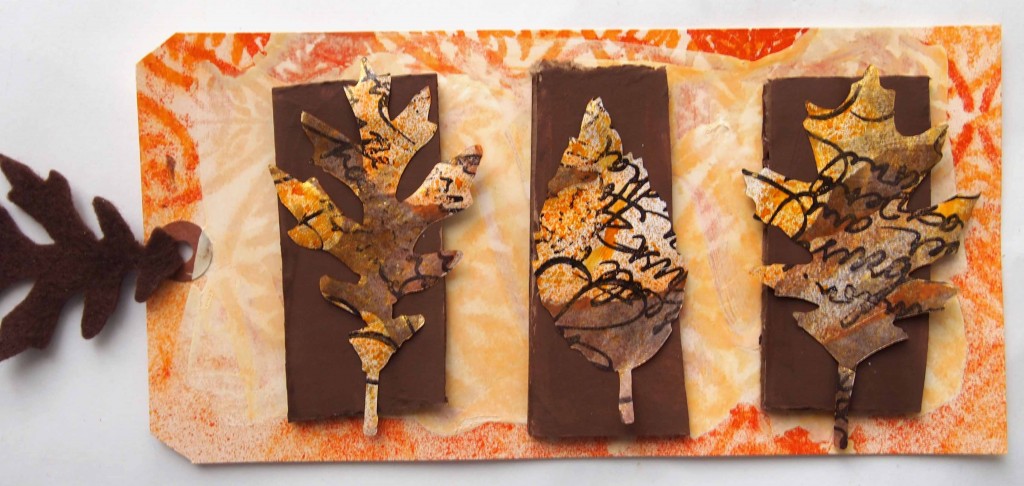 May you have a wonderful Thanksgiving! I am going to be thinking about that squirrel and enjoy the moment!
I'm also going to enjoy Paint Party Friday and Creative Every Day Month!