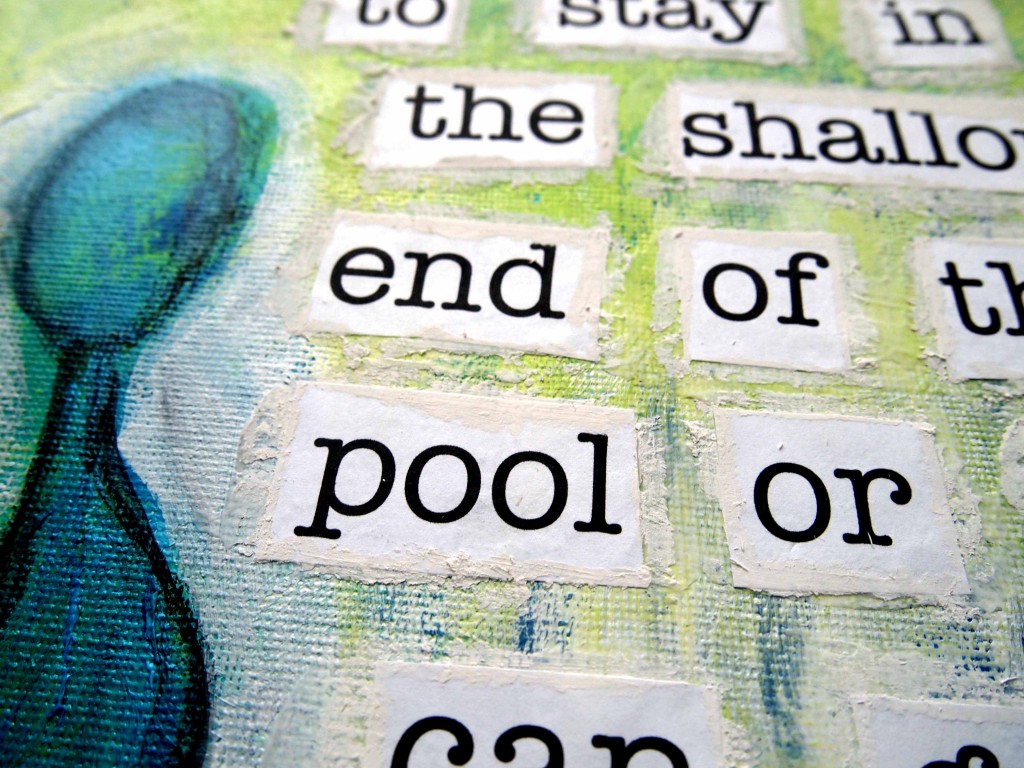 Fall Fearless and Fly #5 has begun!  There is a fabulous journal page from Marcia Beckett and 2 great prizes!  An ephemera pack from Marcia and $25 from Blue Moon Scrapbooking!  They have the most wonderful selection of goodies!
Headline Prompt:  Lifelong Fan:  What or who have you consistently valued or looked up to in your life?  What lessons have you learned from people you admire?
Color Prompt:  Your favorite color now or from childhood or both!
Quote Prompt: "Among those whom I like or admire, I can find no common denominator; but among those whom I love, I can:  all of them make me laugh."  W.H.Auden
The ocean has always been a  place of joy for me.  As a child, I had some of my best family times there.   As an adult, I still have some of the best family times there.  Not surprisingly, my favorite color from childhood is ocean blue. Here's how my piece came together: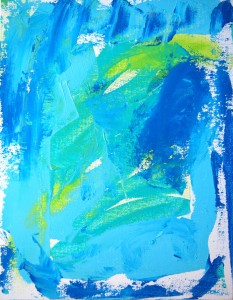 Randomly smeared paint.
I found this  lady and the waves in the paint.  White paint simplified the background.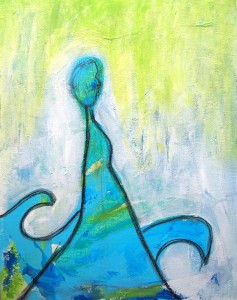 Green paint to tie into the green in her dress.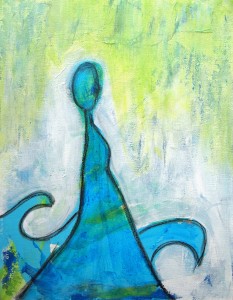 The green paint I put on top loosened the white paint below it so I used a palette knife to scrap some of the white and green away to let the blues peek out.
Her dress needed something- so I painted over it with blue Twinkling H2O's to deepen the color without loose the detail.
This quote was just what I needed today!  After gluing down words, I ran an oil pastel around the edges giving it just a touch of texture.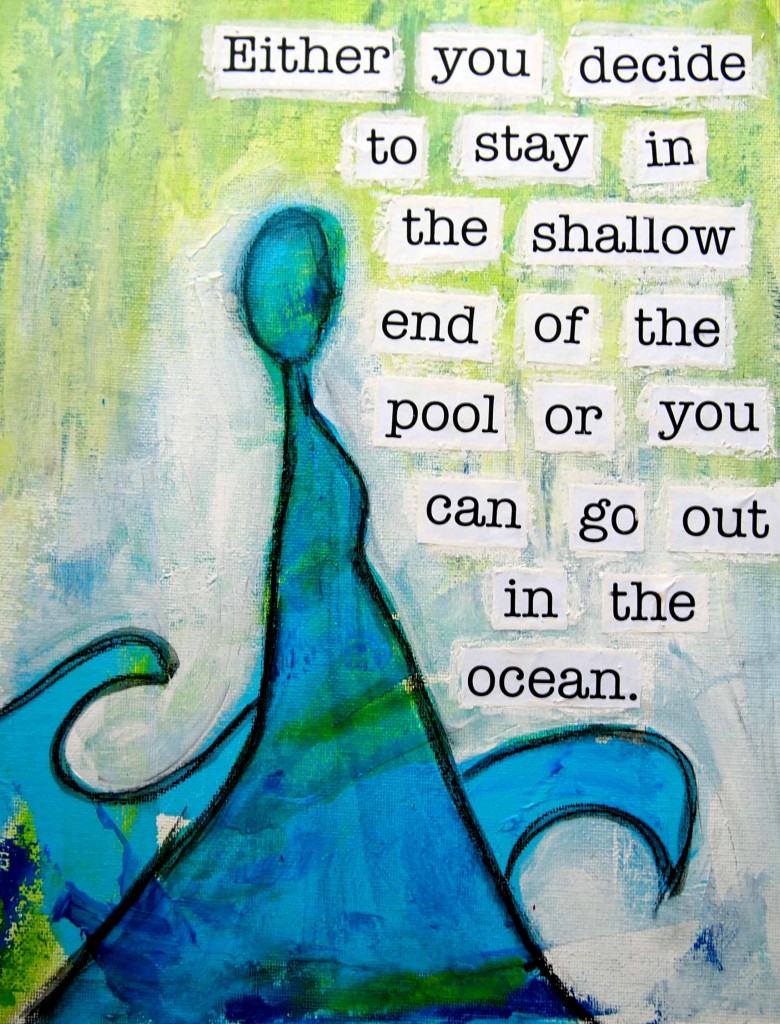 Looking for more creativity? Check out Fall Fearless and Fly, Anything But a Card, Creative Every Day Month, Inspire Me Monday, Spark Your Creativity and Show Me What You Got!