Taking big bold steps leads to such joy!  I delighted in the thrill of the risks I took while making this journal page.  Every choice I made had the potential to turn it to yuck or make it better.   It may be only paper and paint but it feels like so much more when it comes to deciding what to add or do to it next.  Bold was good for me today- I smile every time I look at this journal page!
At the end of this post, I have a wonderful announcement about a bold step a friend has taken that is leading to such joy for her and lots of others!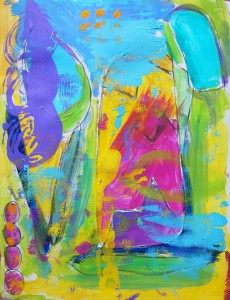 Just randomness with no purpose, no intention, no plan.  As I write this post I keep looking at this and seeing strange people like the purple snowman playing a french horn or the nun with the blue habit with green trim.  Hmm, is this lack of sleep? Nope.  Just my brain on paint…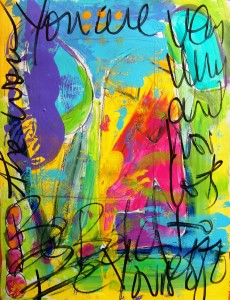 Crazy sloppy journaling in Sharpie marker.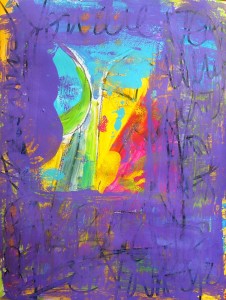 Isolating out the part I liked the most by covering most of it up with purple paint.  I scratched into the paint so that bits of the background showed through.  I just couldn't stand it being a solid color.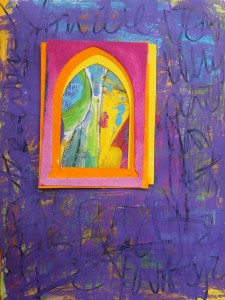 These are die cut remnants from some new die cuts I got at Blue Moon Scrapbooking.  Love everything about the window dies!!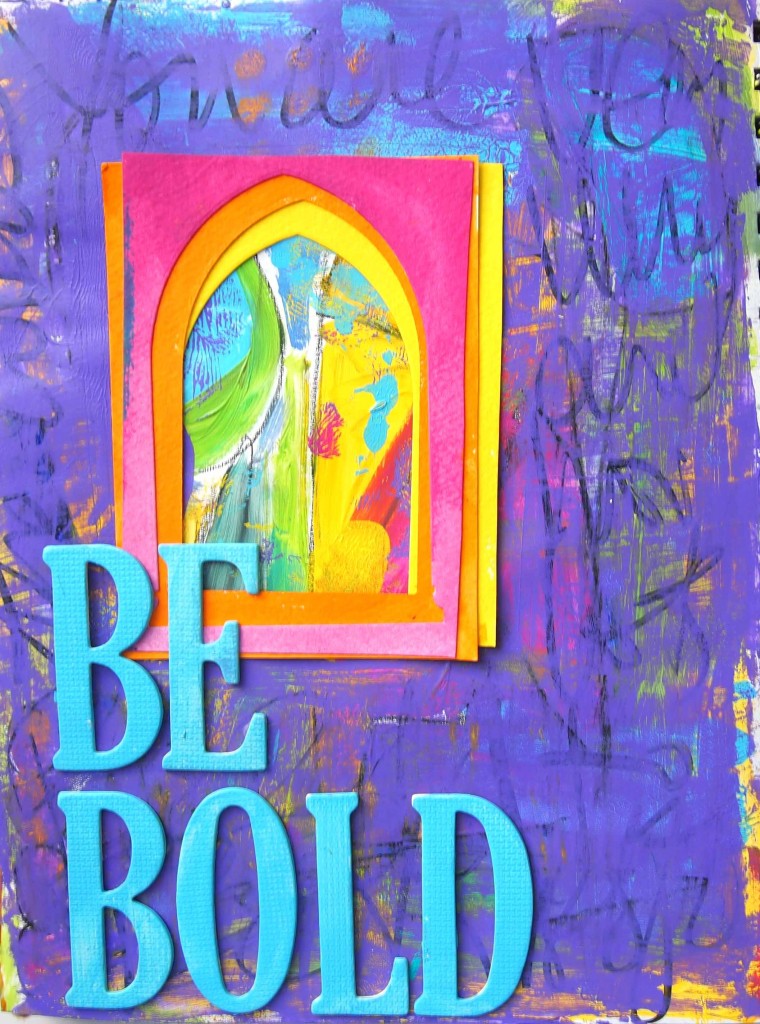 Stencil Girl just released a line of stencils designed by my friend Jessica Sporn!    Her wonderfully big bold move has sparked such fabulous creativity- her stencils are amazing!
Starting December 6, and continuing once or twice a month through June 2013, Jessica asked me and a bunch of other artists to take her stencils on a "test drive."  We'll show you how we used her stencils, and you're invited to play along too.  I am helping kick it off on December 6th with the Hebrew Calligraphy and Hamsa stencil!   This stencil has so many uses!   Visit Jessica's blog here for all the details and to grab a button for your blog.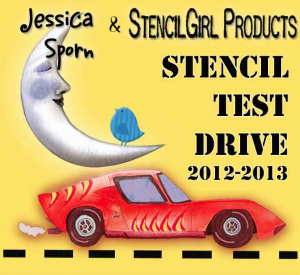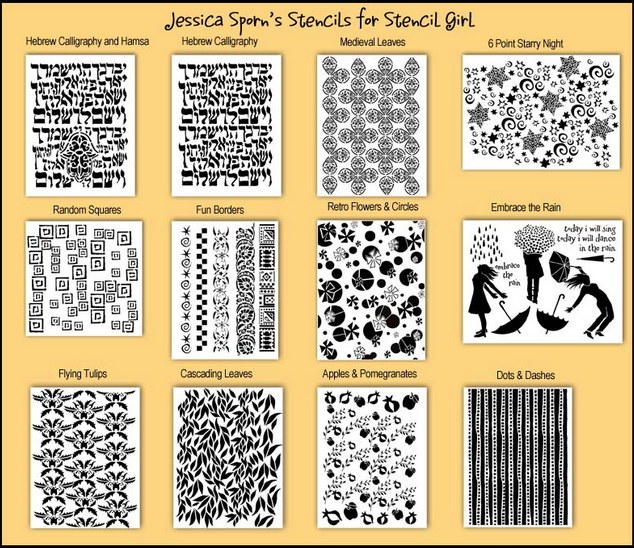 Want more creativity? If you have a moment, check out Paint Party Friday, Art Journal Every Day and  Art Every Day Month!