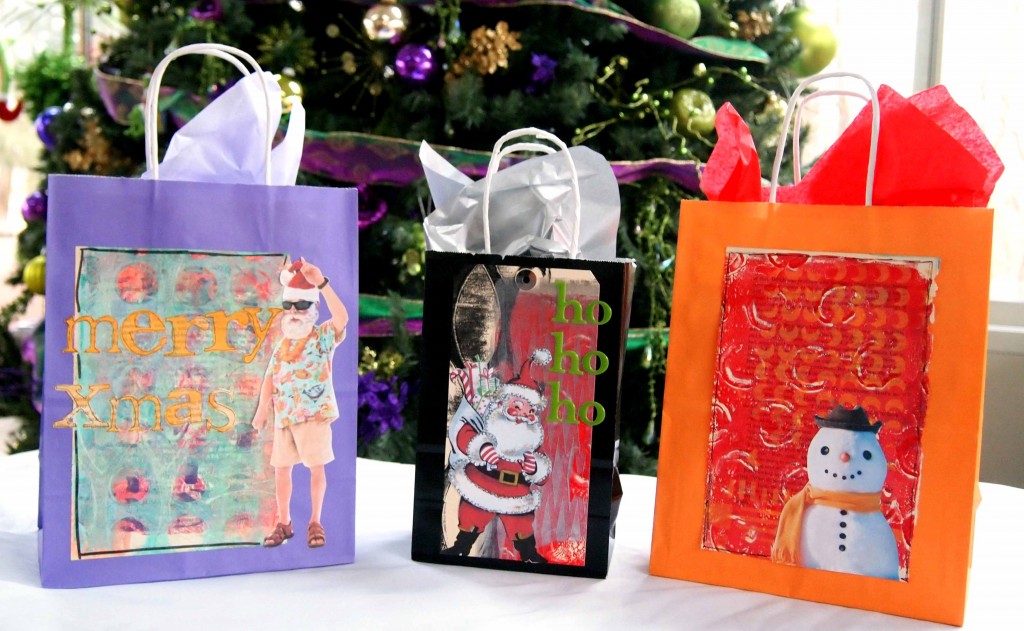 It's a Gelli Christmas at my house this year!  I am thinking of others when I take time to experiment and play with my Gelli plate.  Aren't I  generous with my time when it comes to the Gelli plate?
For each of the gift bags below I picked a piece of book text that I Gelli printed.  Next, I  printed out digital images and glued it all together onto gift bags.  Fast. Affordable.  But most of all, fun to give!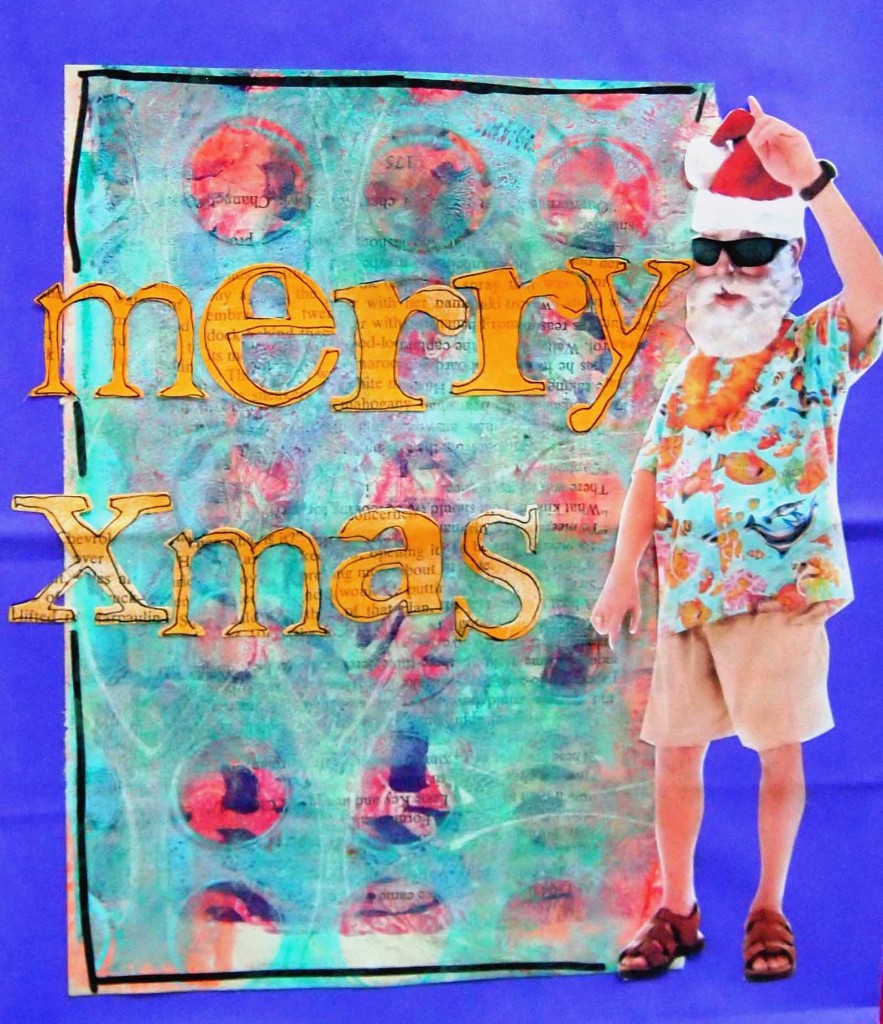 I was playing with layer after layer of paint.  Once again, I found freedom in the prints I didn't love because I was willing to keep experimenting with them.  I find it magical the way the colors change as the next layer of paint is added.  The one used above came together with the last layer and called to my surfing Santa from Finecrafted Designs.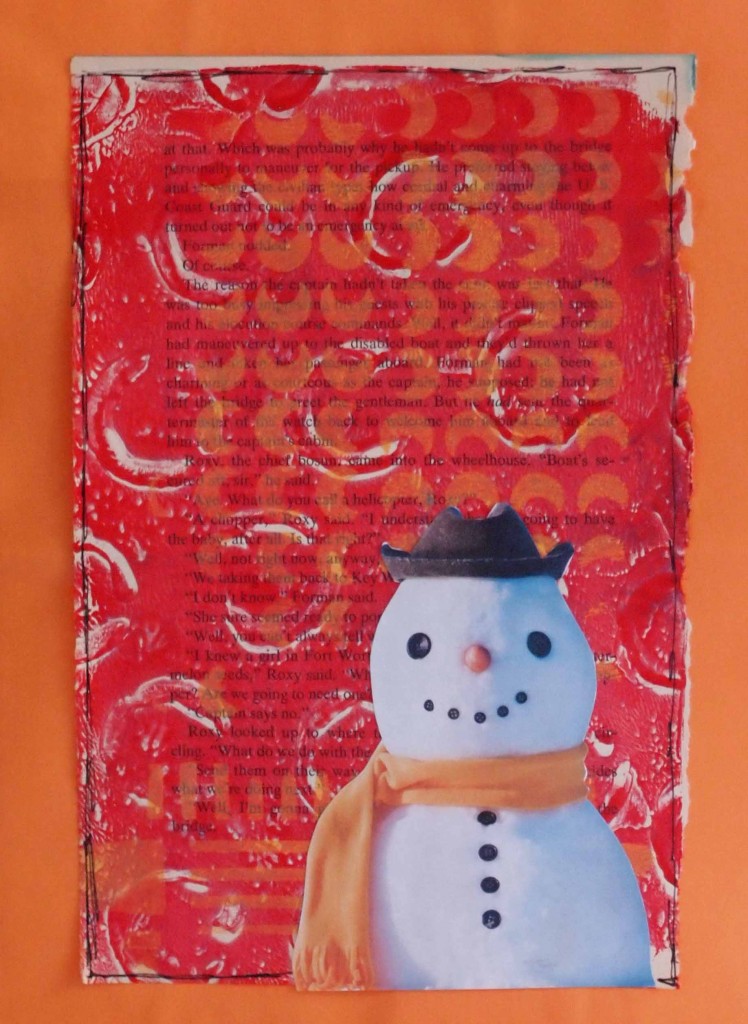 Who would have thought Dina Wakley's paint lids stencil with the Peek A Boo stencil would go so wonderfully with a snowman from Holliewood Studios?  That's another reason I love my Gelli plate- I get such unexpected treasures!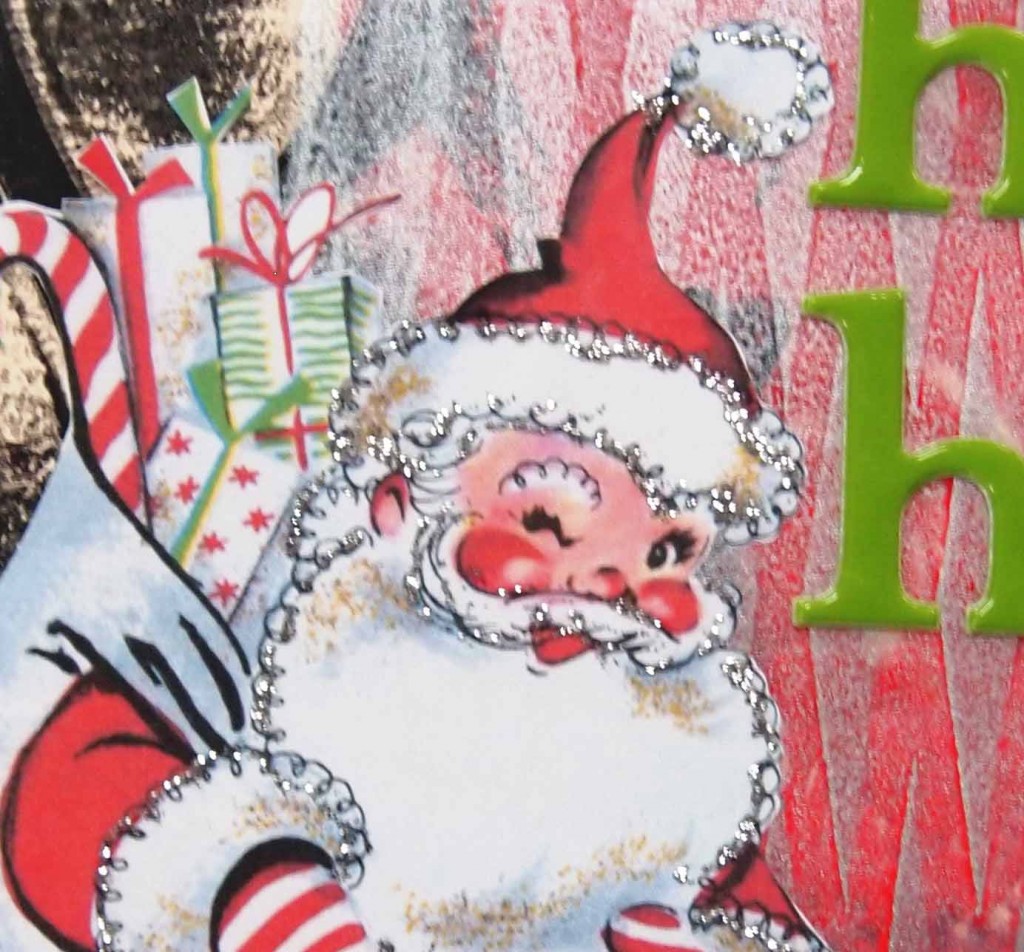 This Santa, from  Sherrie JD, was right at home on my big manilla tag.  I had liked where this print was headed until I put the silver on top – or so I thought.  When I had Santa cut out he fit there as if the tag had been waiting for him.  A little Christmas magic like that needs extra sparkle so I added a subtle touch of silver glitter.
Are you buying and making lots of goodies for family and  friends? Would you like to shop for yourself guilt free?  Over at Fall Fearless and Fly there is still time to get in on the latest challenge and win a gift certificate from BlueMoonScrapbooking (where I get most of my stencils as well as other goodies) so you can go buy yourself anything you want!
Grateful to be sharing this with Insprire Me Monday, Mandarin Orange Monday, Show Me What You Got, Creative Every Day and Art Journal Every Day!