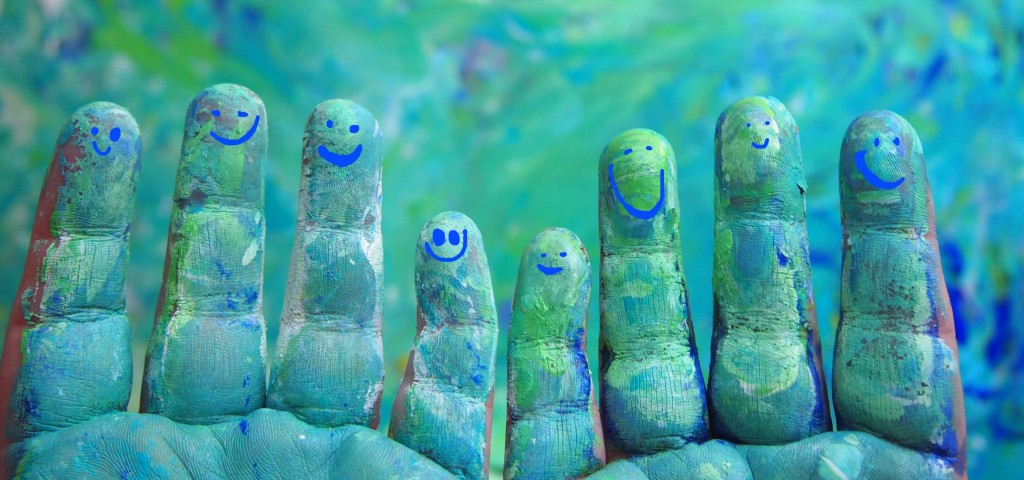 Can you tell it was a happy day?  No matter what is going on in my world, when I get painty it is always a fabulous day!  These happy hands and my muse collaborated to bring me a bird-ephant with an important reminder!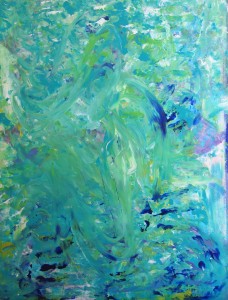 I squirted a bunch of colors and closed my eyes! With my eyes closed I couldn't worry about what color I was using or if it looked "right".  The more I painted on the the 18×24 canvas, the happier I felt.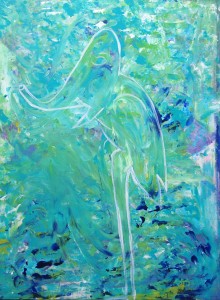 Upon opening my eyes, the swoosh in the middle kept calling to me, so I outlined what I saw.  This animal probably won't be found in any zoo around here…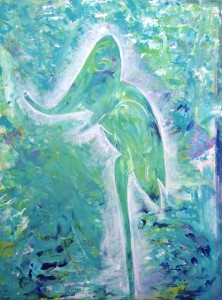 A bit of white to make my bird-ephant stand out, as if a bird-ephant wouldn't stand out!
After doing this canvas I wished it was in my art journal…Luckily, I have a printer, so I printed out a smaller one and headed to my art journal!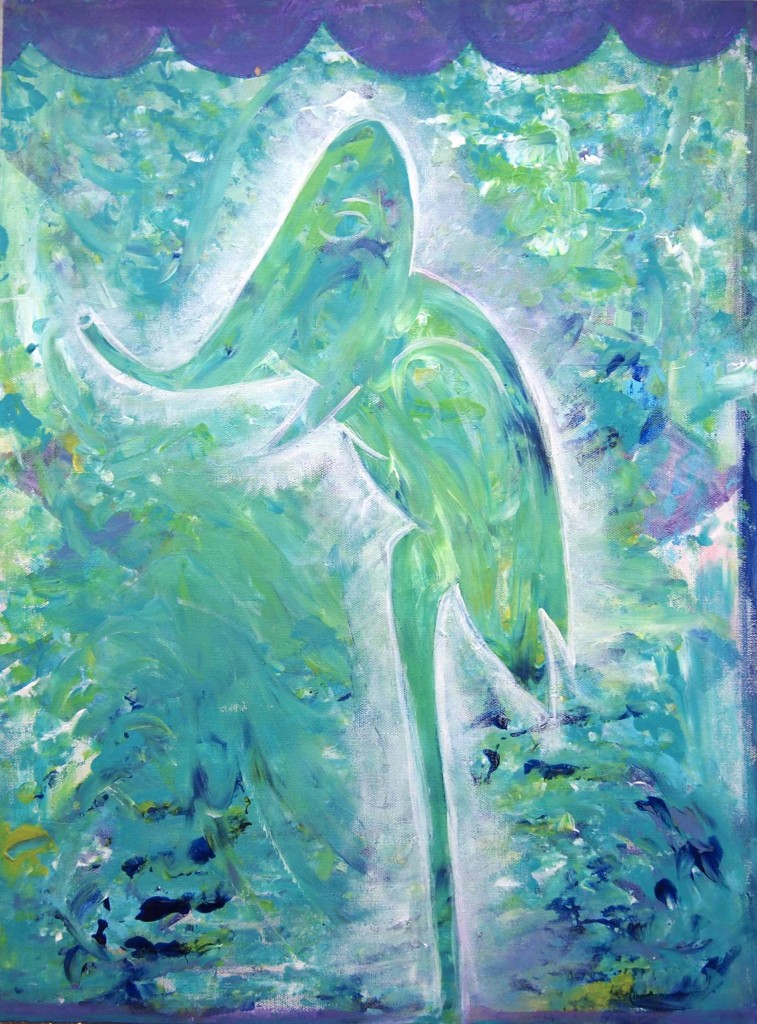 I started to think about a bird-ephant as I built this quick art journal page.  This bird-ephant doesn't fit in the usual zoo circles.  She doesn't fit any one else's definition and she doesn't need too fit their definitions!  She dares to be herself!  A big thank you to my muse for giving me the reminder I needed today!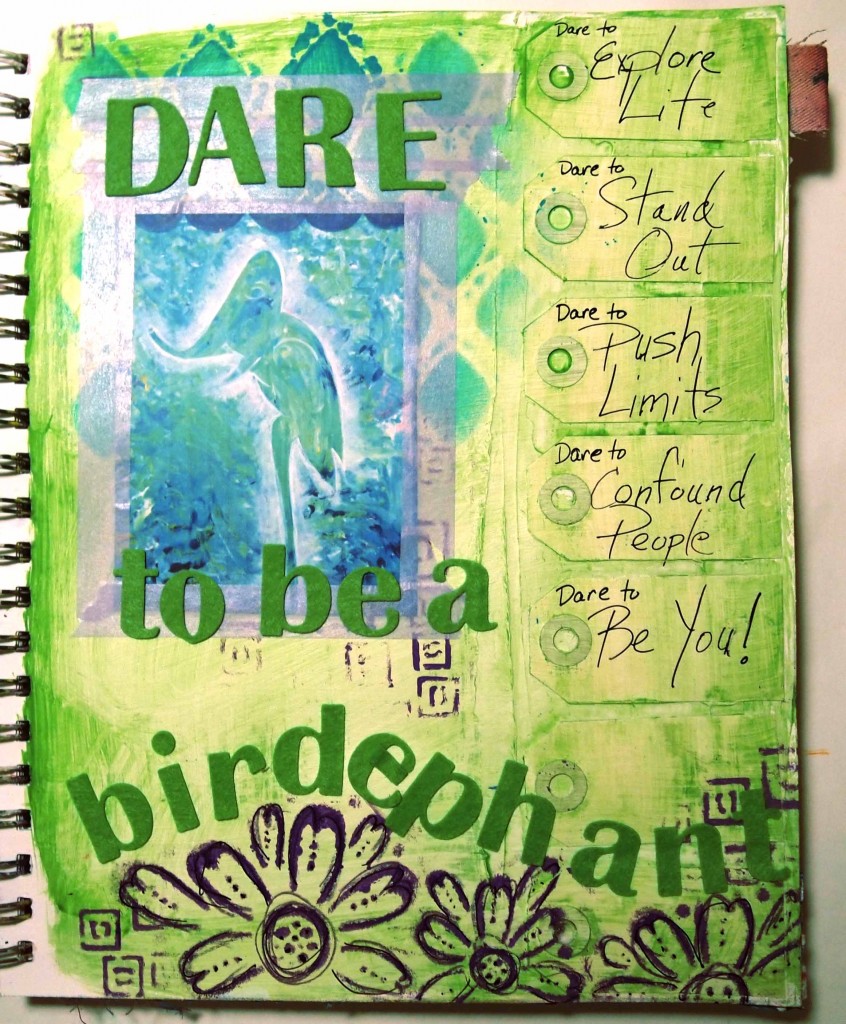 Notice the cool squares?  Those are from Jessica Sporn's new stencils over at Stencil Girl Products!    Hope you are having a creative day!  Want more creativity?  Take a moment and check out Paint Party Friday, Art Journal Every Day, Creative Every Day Month and One Little Word!