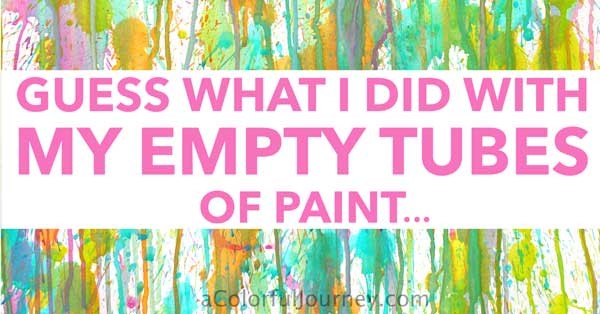 Guess what I did with my empty tubes of paint…I put water in them. Something simple that led to a whole lot of play.   This created a very very watery paint in the tubes which was just perfect for squirting, flinging, and dripping.  On a sunny afternoon I headed outside and made colorful splots of paint!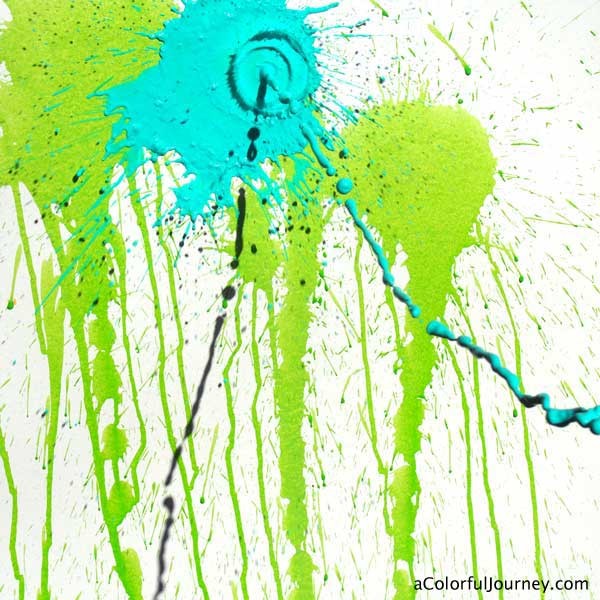 Watch Guess What I Did with my Empty Tubes of Paint on YouTube.
I'm letting the color fly through the air on a large pad of watercolor paper but this would work on any paper.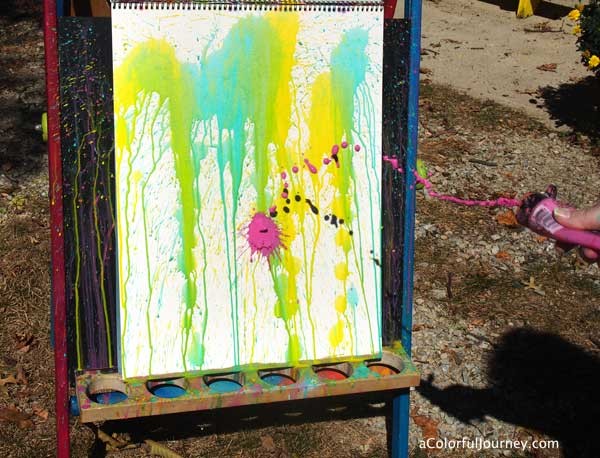 Now I have a great stash of papers to cut up for an art journal or a collage but it will be a while before I use them….why?  Because I like looking at them just as they are right now!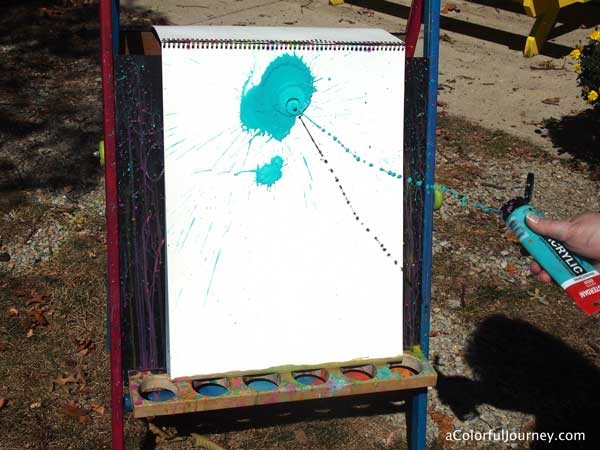 Some of these just might become Sparks of Art-spiration so if you're a newsletter friend, then you'll know as soon as I create this free downloadable goodie!  Don't get the newsletter yet?   Click Here to Subscribe