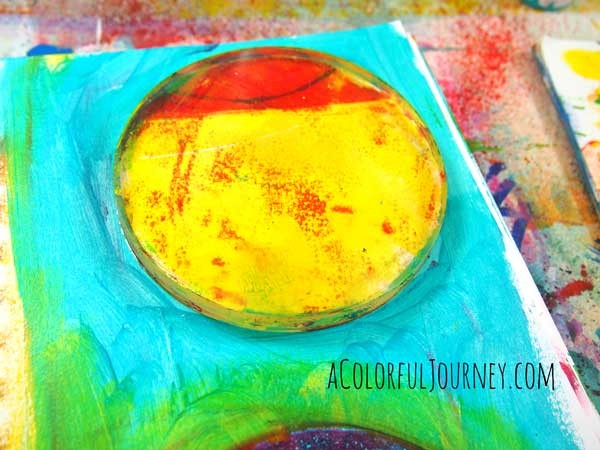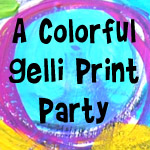 I went round and round for this month's Colorful Gelli Print Party!  And that is a great thing!  Why? Because it was so much fun to play with the 4″ round Gelli Plate.
While playing around…who should show up? But a child!  Makes sense since I felt like a little kid myself! And he needs a name…
I might have been playing but I sure learned new ways to use a Gelli Plate!
Watch New Ways I'm Using a Round Gelli Plate on YouTube.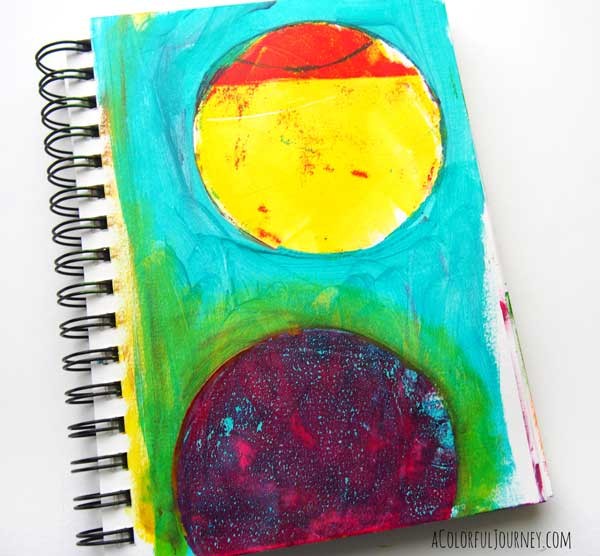 The Gelli Plate was my mask in so many ways!  I stink at making perfect circles all on my own.  But this time I had help and it made it so much easier.
This little guy showed up, but he needs a name!  I have been stumped for some reason, so I'd love to know what you're thinking he should be called!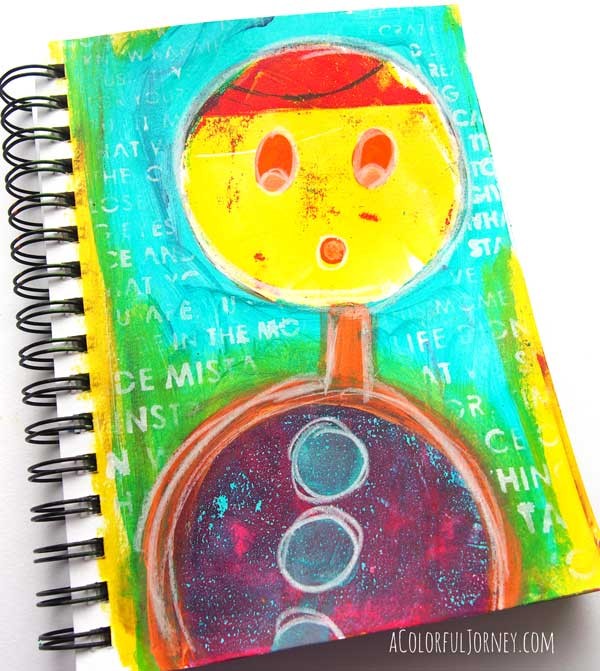 Supplies Used
Want more Gelli Plate inspiration?  Check out all the Colorful Gelli Print Parties. 
Want to see what others are making with the Gelli Plate?  Take a look in the Google+ community, A Colorful Playground.    And while you're there – share what you've been making!  New to Google+? No problem! We're all learning that together.