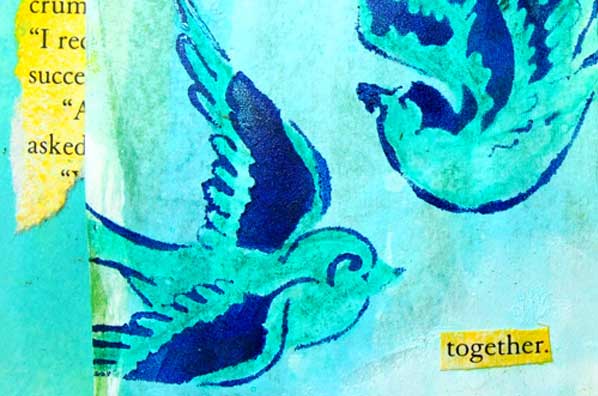 This all started by cleaning off my paintbrush.  On an index card.  And then letting it sit on my counter for days (okay weeks – I don't like to clean…) And then all the sudden, out of the blue it became a card.  And very quickly too!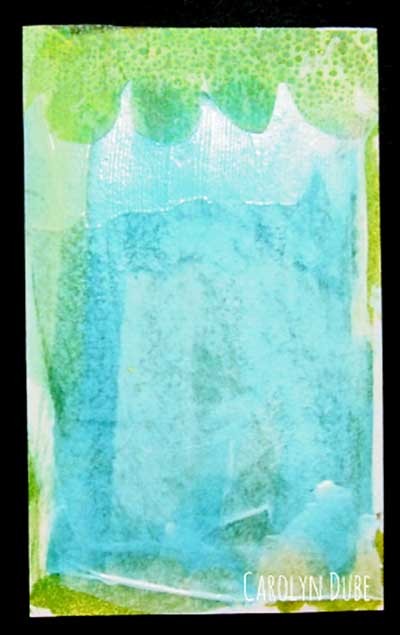 A piece of paper cut in sloppy scallops and glued to the painty index card.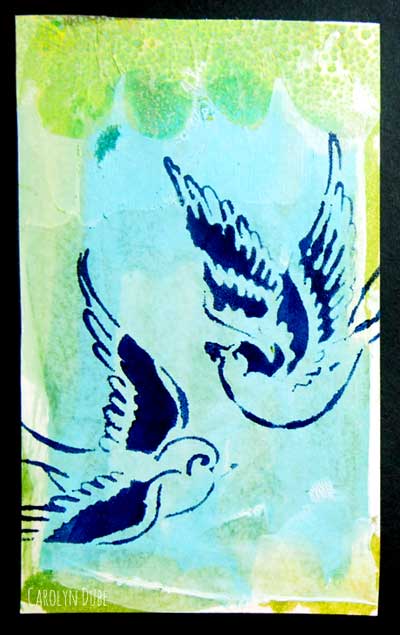 A quick burst of blue through a stencil by Andrea Matus DeMeng and now the card is coming to life.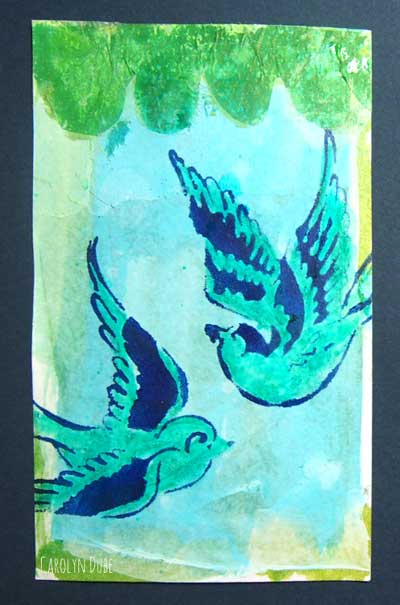 A little more blue to the blue birds.  You can never have too much blue in my opinion…
Some pops of color with layers of painted book text and scraps of paper and these scraps on the counter all working together have become a quick mixed media card.  And some proof that there is a great benefit to not cleaning…as if I needed any more fuel for my mission to avoid cleaning…