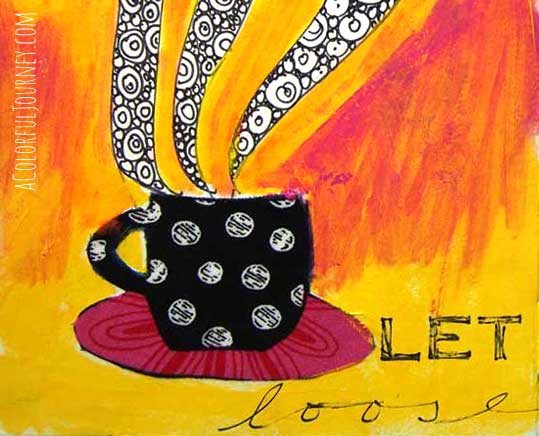 Maria McGuire has spent hours and hours and more hours doodling, tangling, and drawing.  I, not so much.  She has, what seems to me, infinite patterns in her mind at all times.  I, not so much.  She is very generous and even took the time to teach me the joys of doodling.  It was like 2 friends getting together over a cup of coffee.  It just happened to be a fabric coffee cup from fabric designed by Jamie Fingal.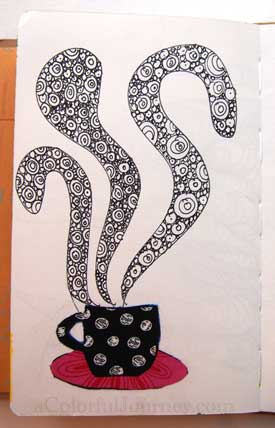 When Maria doodles, she goes into a meditative place and carefully, slowly, gently creates patterns. She tried to teach me that.  It didn't go well.  I'm not a slow and meditative person.  I'm more like Speed Racer.  With wobbly lines.  This doodling took all my patience, using one pattern, the circle.  It took me hours (or at least that is how that 4 minutes felt).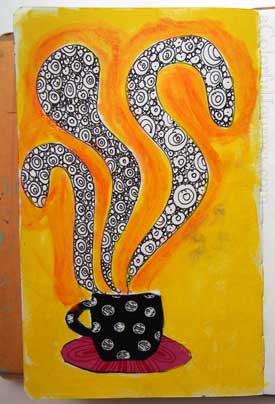 I can doodle.  I can doodle patterns but I have about 6 in my head.  Any more than that takes mighty brain work for me.  Maria has at least a million.  And that is without effort.
But color. Well that is my happy place so I added a bit of color all around the doodles.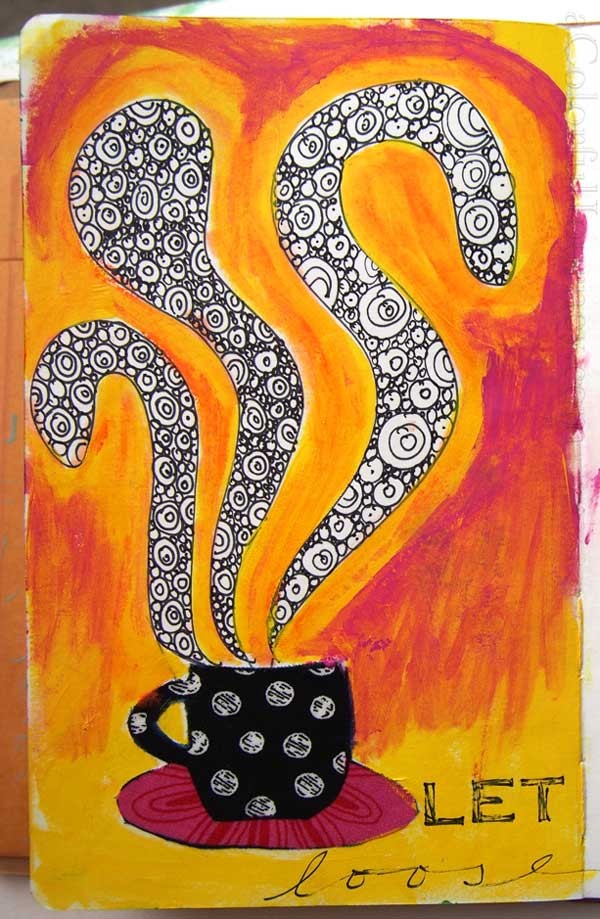 And then some more color.  And even a little touch of stenciling.
This is what mine looks like, what does Maria's doodling look like?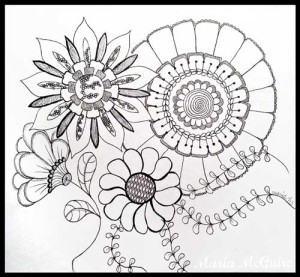 She can doodle on a totally blank page.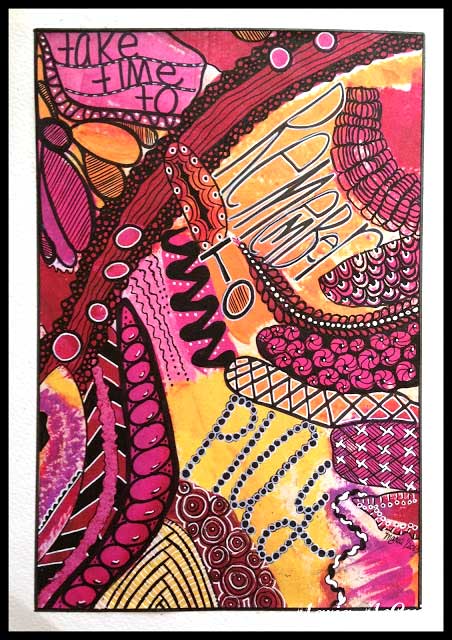 She can doodle on top of colors as she did here using one of my newsletter Sparks of Art-spiration.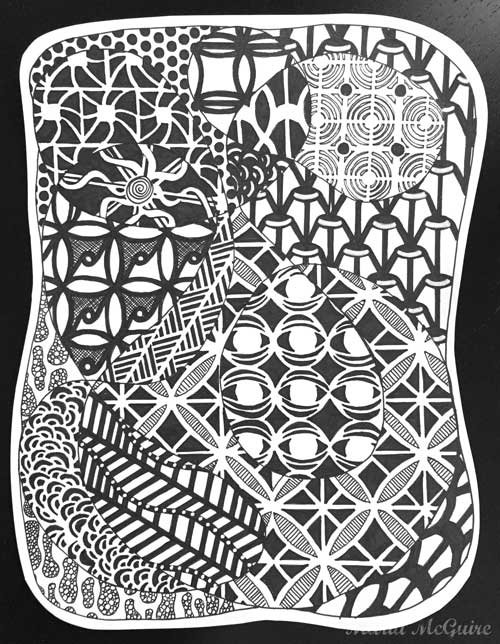 And she can doodle using a stencil.  She's designed a whole bunch of stencils with her doodling.   Check out her video here showing you how!
We are both creative, but in different ways.  She is precise and and detail oriented and patient.  I am looser, messier, and definitely not as patient.
And since there are no rules for how to doodle any way you do it is the right way!