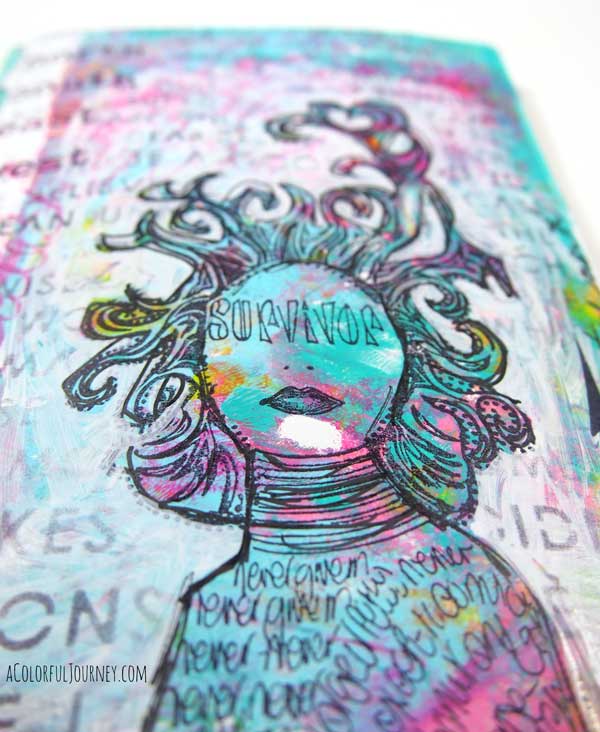 Art journaling has such power for me.  Why? Because sometimes it reminds me of important messages from time to time. And that is exactly what happened today.
Notice her chin.  There's no paint there and that is rather unusual since this was a print from a fully loaded Gelli Plate.  And then I stamped right over it without even realizing there was a paintless spot.
What was her message?  Even if she takes one on the chin, she will be a survivor because she always knows where her True North is.
Here's a video of how my Gelli printing turned into an art journal page.
Watch A Message is Revealed in my Art Journal on YouTube.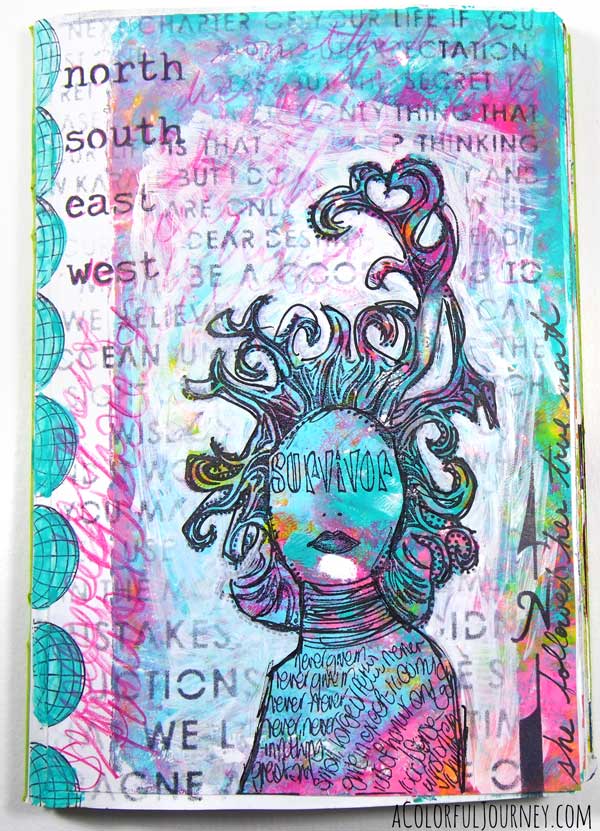 Supplies Used
Globe stamp
permanent black ink pad
Cut and Dry foam
colored pencil
black pen