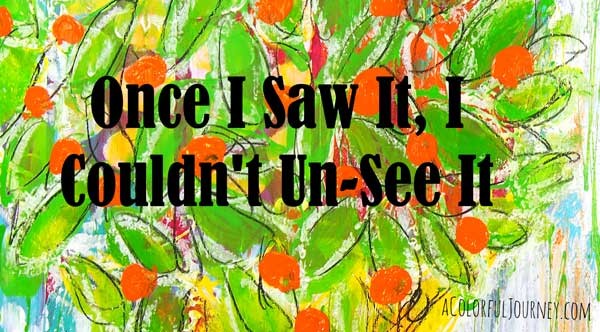 Do you ever see something in an art journal page and no matter what you can't un-see it?  I didn't want to see this.  I tried to ignore it.  This was one persistent tree…sort of like the one that keeps growing right in the middle of my garden…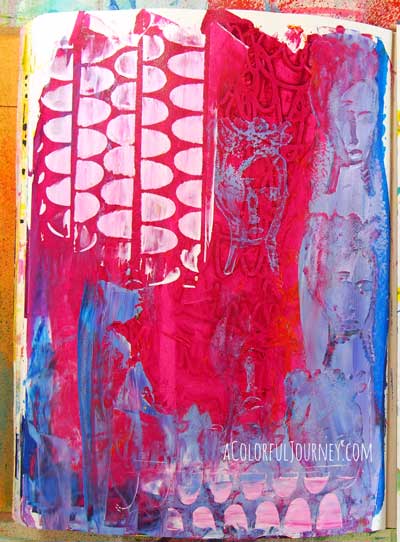 Here's the messy, going nowhere, art journal page I had in my art journal from play long ago.  I love the stamp I used.  I love the stencil I used. But I don't love this page so far.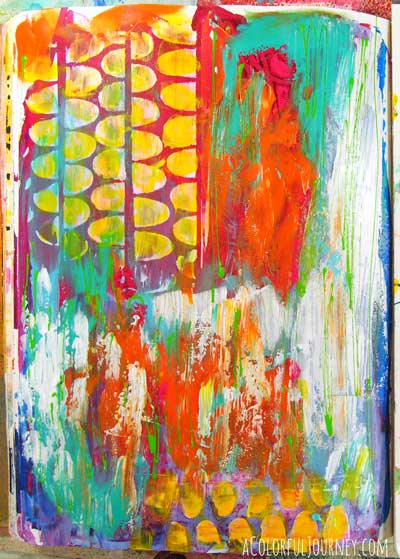 But after a few colors were added it made me much much happier.  And then I saw it.  A tree.  I don't want to do a tree.  I am not usually a tree person.
So I tried to ignore the tree.  That so didn't work.  The tree would not go away.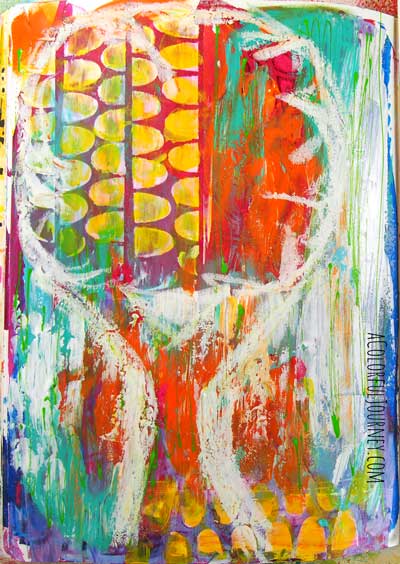 Well, if you can't beat 'em, join 'em.
I made the tree…with a new goodie I found called a Krink Paint stick. It is like a big soft crayon of permanent paint (that won't smear, run, etc. once it dries).  The white was wonderfully opaque!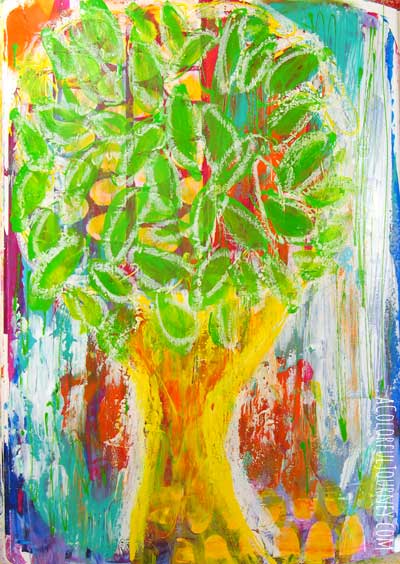 And then I embraced the tree. No more reservations or hesitation.  I became a tree person.
A bit green and then more Krink Paint stick.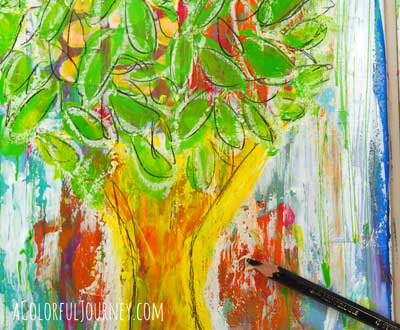 A little definition and journaling with my tried and true Stabilo pencil.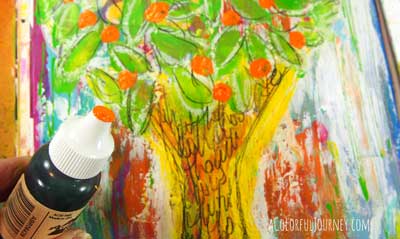 The tree became an orange tree thanks to the cap of a reinker.  So…turns out my muse says I am a tree person…and I say I am a fruit tree person…