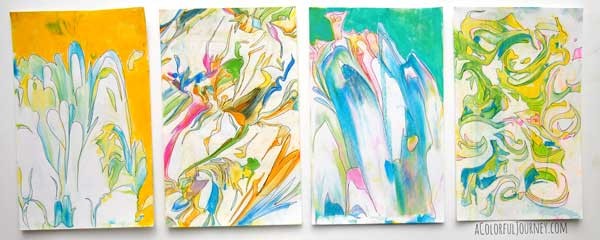 I'm so excited that in just a few weeks I will be teaching 2 workshops at Artiscape in Columbus, OH.  As I'm finalizing the class handouts, I am getting more and more excited because I can't wait to share and play in person!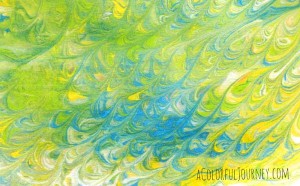 The stenciling workshop is sold out but there are some spaces left in the Magically Marbled Papers.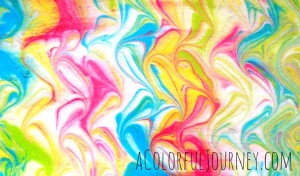 Here are some of my latest marbling adventures and we'll be doing all of these and more on Friday, April10th in Columbus, OH.  Hope to see you there!