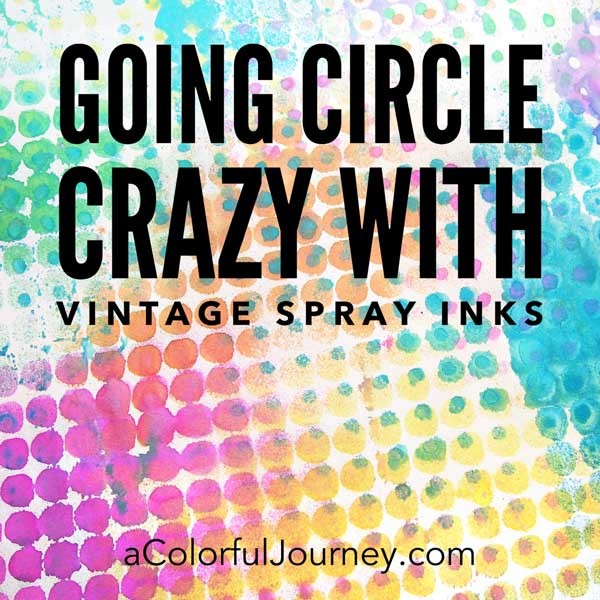 The spray inks that I used for today's play should have been in a museum.  They have to be at least 10 years old.  That makes it a vintage supply in my world. And these Luminarte spray inks still worked just as well as they did when I bought them.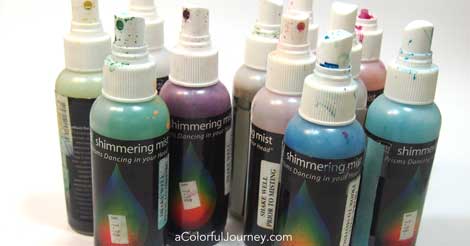 If you've ever had spray inks, you know they clog.  It's a fact of life for me.  Some of these bottles had clogged beyond saving so all I did was transfer them into an empty spray bottle.  I've learned to save my working spray bottles when the ink is all used up for just this type of thing.  This is why you'll see that some of these are in other bottles in the video.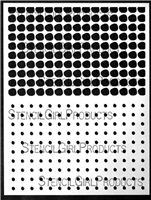 Well, I've had them long enough so I decided I needed to use them up.  I grabbed just one stencil, my new Circles Layer Me and a giant sheet of watercolor paper then let myself play.
I'm giving away this stencil and 4 more – you can find all the details in the blog post here.
I started with random play…and then used the fact that the two patterns on the stencil were designed to layer over each other to add extra detail to my circles.  Even made an ugly color in there too…Oops.
Watch Spray Inks & Layering Circles with a Stencil on YouTube.
The clean up papers, using my kid's old geometry homework, will make great paper for collage, art journaling, and mail art!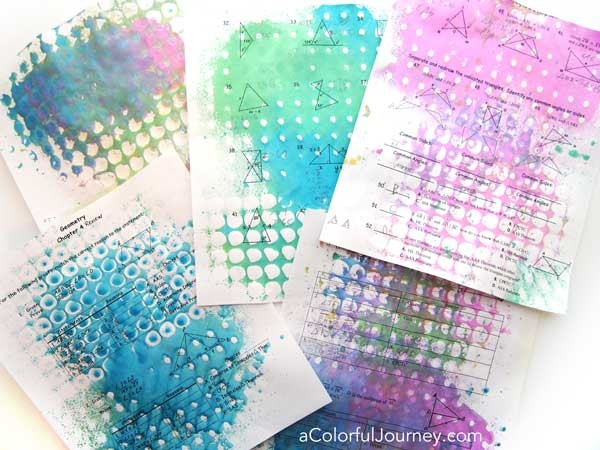 Here are the supplies I used. Some of these links are affiliate links which means I get a small percentage. It doesn't cost you anything extra and you are helping me keep this blog and my videos ad free! Thank you- I don't like ads any more than you do!  Sorry the 4 oz Radiant Rain shimmer mists are no longer available but you can substitute any spray inks you have.